Needed an excuse to build another PC so I played the HTPC card! ha.
Just thought Id share my small adventure!
I went with a Cooler Master Elite 360. I chose it mainly because it had pretty good/decent reviews, didnt look too big nor too small and the price fit my budget.
Overall I'd give the case a 3.5/5. Love that it can fit full PSU, has good amount of room to fit a decent GPU if you wanted to use it as a gaming rig (I threw a 5770 for a day). Mediocre cooling options, can be laid down in the horizontal position. What I didnt like was the cheap feel of the front ports (it feels like im going to push right through whenever I plug in a usb device.), the side panel doesnt seem to quite close perfectly for some reason and for anyone thinking about throwing a standard ATX mobo in there...the PSU will most likely be covering the SATA ports....
Anyway I got what I feel is a pretty decent HTPC rig going.
CM Elite 360
Gigabyte 880GMA-UD2H
Athlon II X2 255
CM GeminII S
1TB Samsung F3
ASUS DVD Drive
Corsair CX430
ADATA 2x2GB 1600
Hauppauge 2250
I did the best cable management I could given the small amount of space to work with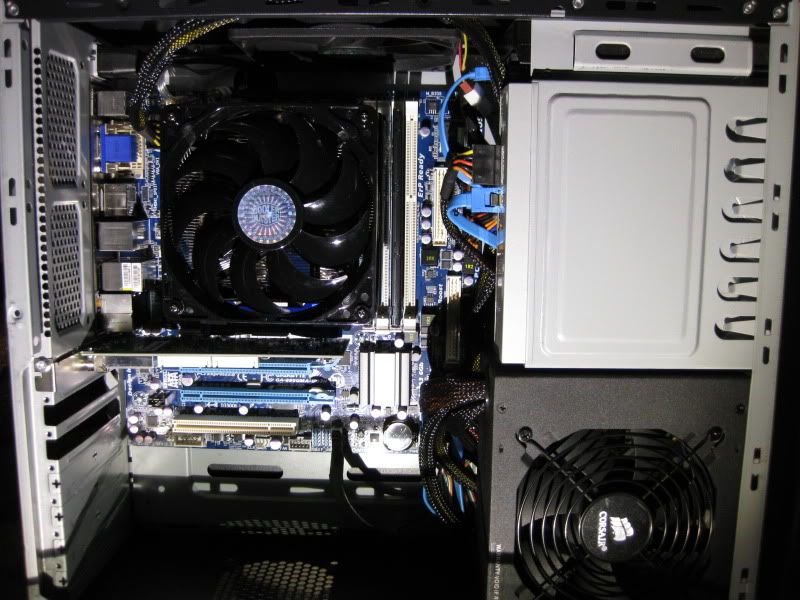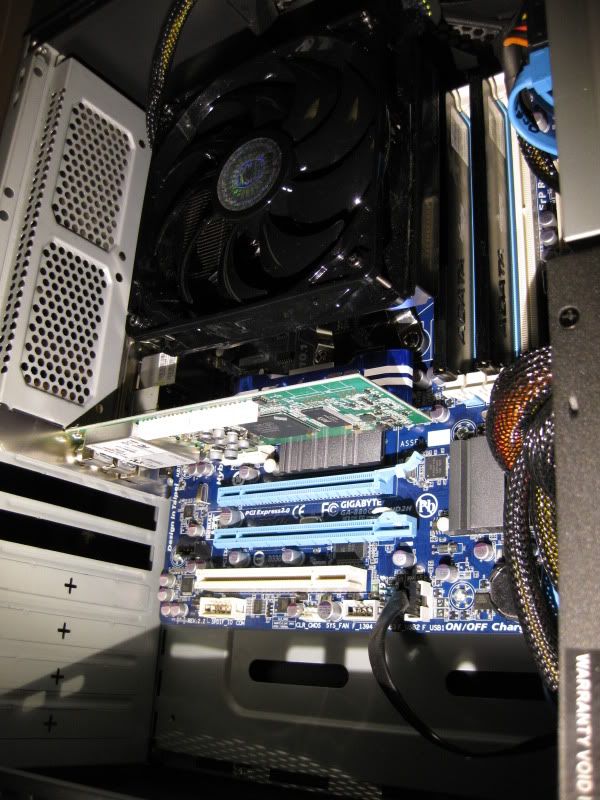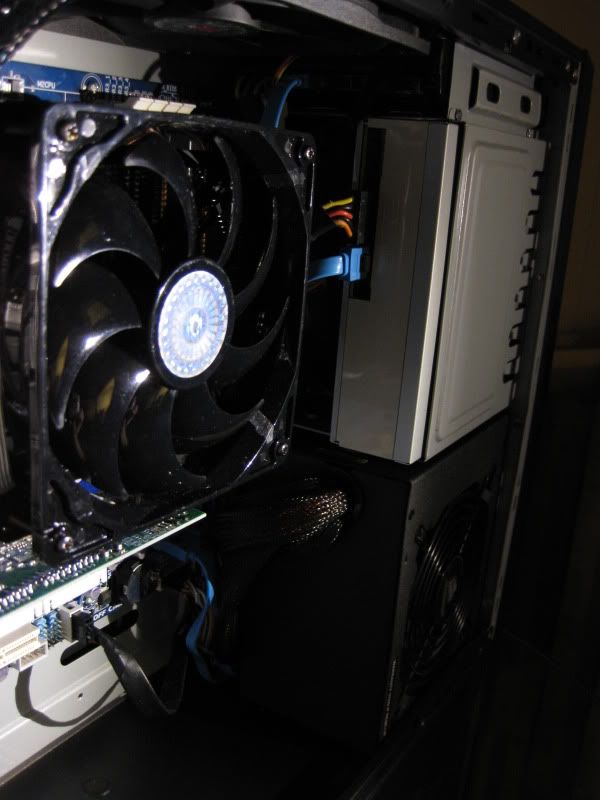 No OC, Idle: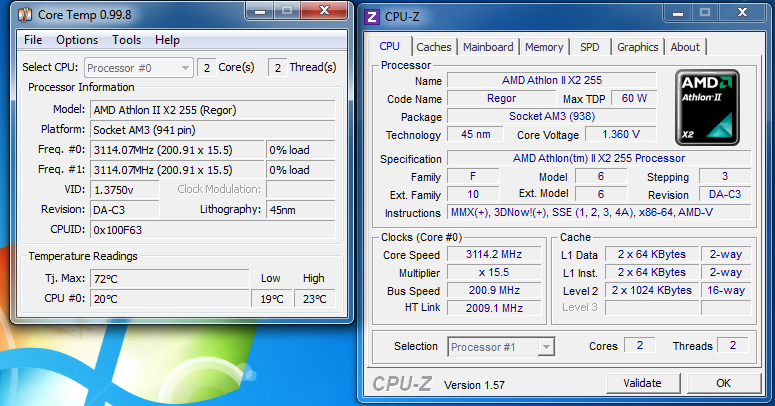 No OC, 100% Load for about 25-30min: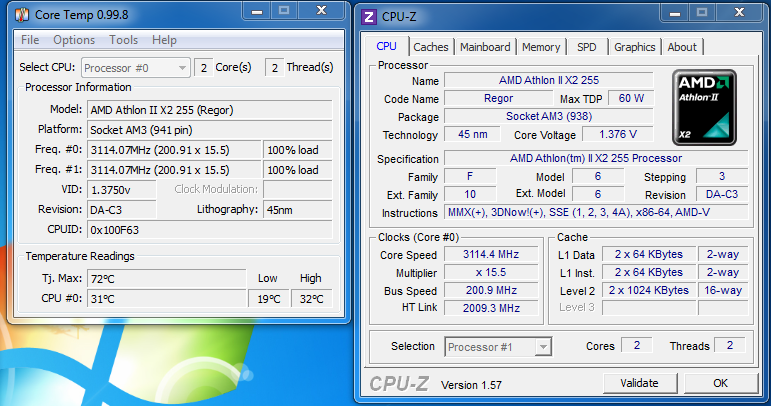 Edited by iamtwan - 3/31/11 at 11:50pm
CPU
Motherboard
Graphics
RAM
i7 4770K
ASRock Z87M Extreme4
XFX R9 390 Black Edition
16GB Corsair
Hard Drive
Hard Drive
Cooling
OS
256GB Samsung 840 Pro
Seagate 3TB
Cryorig H7
Ubuntu
Monitor
Keyboard
Power
Case
ASUS VG248QE 24"
Logitech g710
Corsair AX 760i
CM N200
Mouse
Logitech G502
View all
hide details
CPU
Motherboard
Graphics
RAM
i7 4770K
ASRock Z87M Extreme4
XFX R9 390 Black Edition
16GB Corsair
Hard Drive
Hard Drive
Cooling
OS
256GB Samsung 840 Pro
Seagate 3TB
Cryorig H7
Ubuntu
Monitor
Keyboard
Power
Case
ASUS VG248QE 24"
Logitech g710
Corsair AX 760i
CM N200
Mouse
Logitech G502
View all
hide details