Threw the
Cooler Master GeminII S
in my HTPC cause it was somewhat low pro and had pretty good reviews. The Cooler isnt much of looker since the fan pretty much covers the whole heatsink but I didnt mind.
It definitely fit without any major problems but the case (CM Elite 360) I used isnt super thin either...
I was pleased with a 10 degree drop Idle and a 20 degree drop during Load.
No OC yet but I plan to here in the near future just to see what it can do.
Stock AMD Cooler Idle: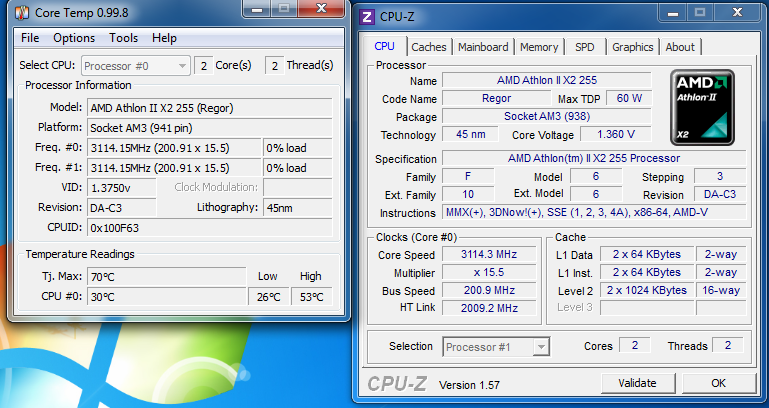 CM GeminII S Idle: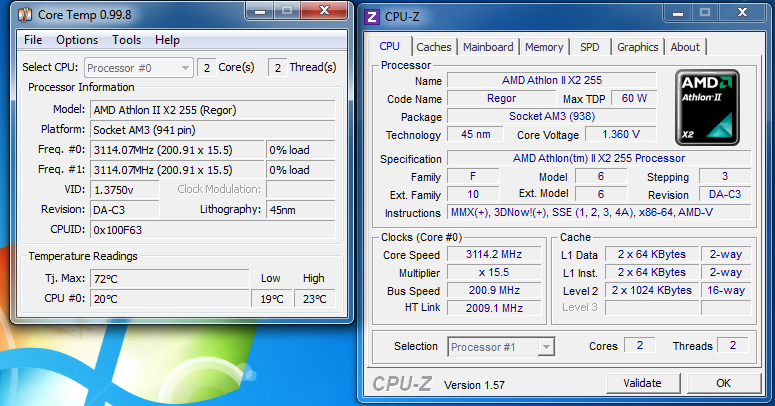 Stock AMD Cooler 100% Load (after 25min):

CM GeminII S 100% Load (after 25min):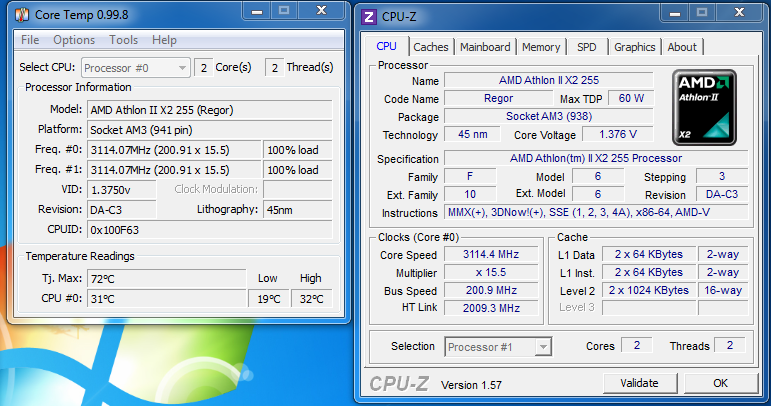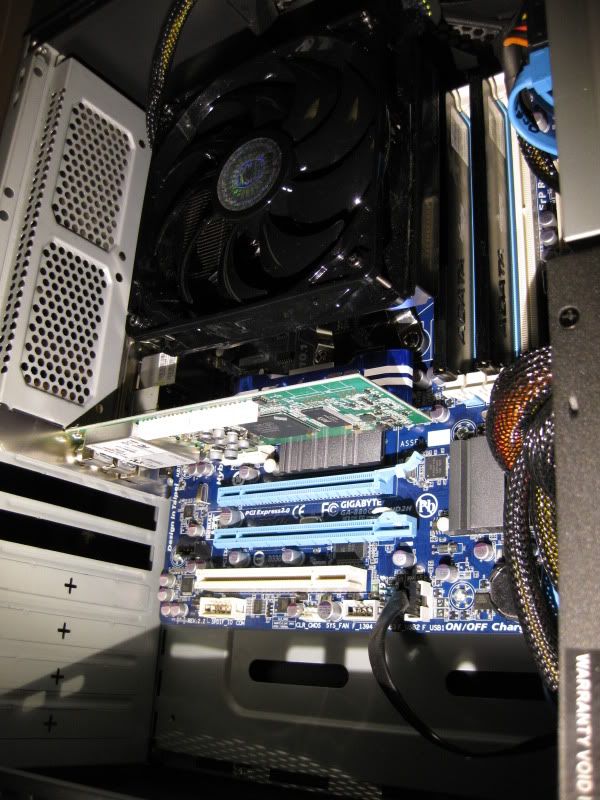 CPU
Motherboard
Graphics
RAM
i7 4770K
ASRock Z87M Extreme4
XFX R9 390 Black Edition
16GB Corsair
Hard Drive
Hard Drive
Cooling
OS
256GB Samsung 840 Pro
Seagate 3TB
Cryorig H7
Ubuntu
Monitor
Keyboard
Power
Case
ASUS VG248QE 24"
Logitech g710
Corsair AX 760i
CM N200
Mouse
Logitech G502
View all
hide details
CPU
Motherboard
Graphics
RAM
i7 4770K
ASRock Z87M Extreme4
XFX R9 390 Black Edition
16GB Corsair
Hard Drive
Hard Drive
Cooling
OS
256GB Samsung 840 Pro
Seagate 3TB
Cryorig H7
Ubuntu
Monitor
Keyboard
Power
Case
ASUS VG248QE 24"
Logitech g710
Corsair AX 760i
CM N200
Mouse
Logitech G502
View all
hide details