Just set up a RAID 0 stripe as my main C drive.
Set up the stripe in the raid boot rom utility without a hitch, 128k block size, but had issues trying to load the raid driver while installing windows.
Gave me a message about using unsigned 64bit drivers, but after 3rd or 4th try, the drives finally showed up and let me install.
So after I install all my updates/programs/some games, I start to notice my system will stutter and hang for a random interval of time, from 10-30 seconds, where I can move my mouse, and attempt to open folders/programs etc... but they will not open, until after the freeze-up-stutter-whatever finishes doing what it's doing, is when all those programs will pop open.
Did I set it up wrong?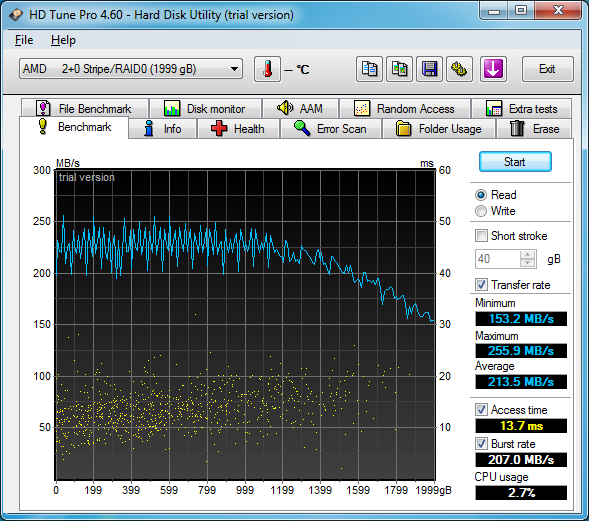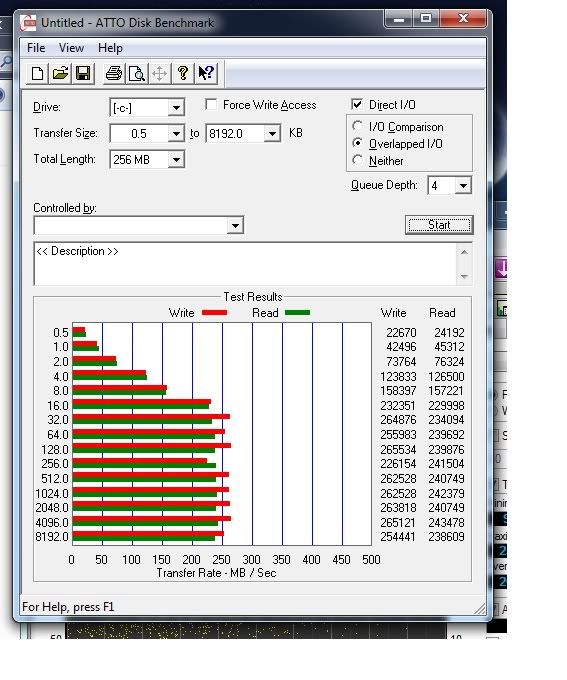 CPU
Motherboard
Graphics
RAM
1090t
ASUS Crosshair IV Formula
ASUS 6950
Adata 2x2gb 2000mhz (at 1333mhz in bios)
Hard Drive
Optical Drive
OS
Monitor
2x spinpoint f3 1tb each (RAID0
dvd-burner
windows 7 ulti x64
Samsung T240HD 24"
Keyboard
Power
Case
Mouse
Filco 10keyless
Corsair HX-850
Corsair 800D
Logitech G500
Mouse Pad
Razer Goliathus extra large control
View all
hide details
CPU
Motherboard
Graphics
RAM
1090t
ASUS Crosshair IV Formula
ASUS 6950
Adata 2x2gb 2000mhz (at 1333mhz in bios)
Hard Drive
Optical Drive
OS
Monitor
2x spinpoint f3 1tb each (RAID0
dvd-burner
windows 7 ulti x64
Samsung T240HD 24"
Keyboard
Power
Case
Mouse
Filco 10keyless
Corsair HX-850
Corsair 800D
Logitech G500
Mouse Pad
Razer Goliathus extra large control
View all
hide details