Tax time is upon us, and I've got a nice refund coming back. I've decided to upgrade to a 6990, despite only running a resolution of 1920 x 1080. However, I'm curious if I'll need a new PSU.
Here are my PSU's stats: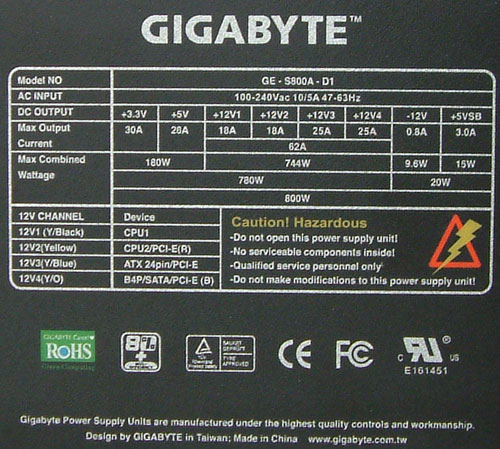 From AMD:
Quote:
750W Watt or greater power supply with two 150W 8-pin PCI Express® power connectors recommended (1000W and four 8-pin connectors recommended for AMD CrossFireX™ technology in dual mode. 1200W recommended for optimal performance).
I'm under the mark, but considering I will be running:
1) Water Cooling Pump
2) i7 2600K (overclocked to ideally 4.5ghz at 1.45v max)
3) An Intel SSD, and 2 1TB SATA HD, a DVD-R Drive, 5 case fans, and a Cold Cathode Light
4) 2x 4GB DDR3 1600
4) I'll want to overclock the GPU
I'm thinking that it is not going to cut it, but I'm going to leave it to the experts. Ideally I'll want to upgrade the power supply, but budget constraints would make this build postponed til' I can sell off existing build.
If upgrading the PSU is required, do you think keeping the i7 950 setup would bottleneck the performance of the 6990? Or should I go Sandybridge, but get 2x 6950s instead?
TL;DR - Should this work out?