Quote:
Originally Posted by
Blindsay
umm
570's dont whoop 6970's
at eyefinity res, when the 570's beat the 6970's its not by much when the 570's run out of vram they crash and burn horribly and it does happen.
Also that chart you posted seems way off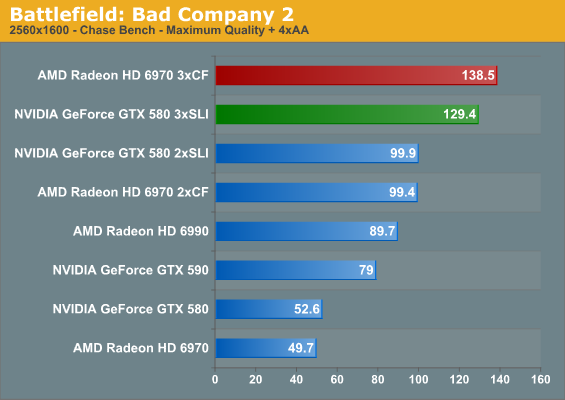 Actually, they do... And that graph just proved it. 2560x1600 isn't "eyefinity res" either... 570s beat 6970s in single and double card configurations as well:
Bad Company 2
An extra 720MB does nothing to help. Even CallsignVega's triple 30" setup only used 1.7GB out of the 3GB cards he has in Crysis 2.
Edited by PoopaScoopa - 4/5/11 at 10:34am