Quote:
Originally Posted by
Philistine
I'm in a similar situation. I want a purple cold cathode not a UV "purple". So I'm getting what's called a
color gel
(in violet) and white cold cathodes which I'll wrap with the gel. Hopefully I'll get the effect I want. Color gels are available all over. Try photography or lighting shops (or the Internet).
Got my gel and I'd call it a very successful mod. I'm very happy with the effect. I may try a slightly darker shade of purple, but using gels over white cathodes works extremely well. The great thing about this is gels are available in hundreds of colors. You are not limited to blue, red (actually pink), green or white.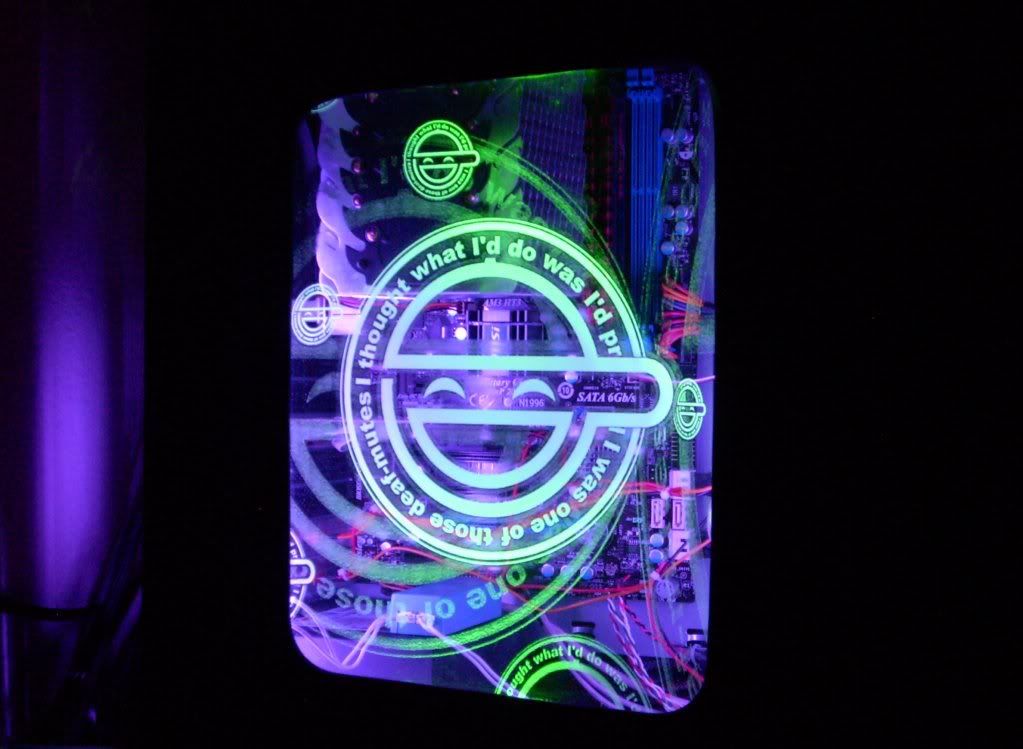 I'll post the details in my work log in a day or two (its very busy at work right now).
Edited by Philistine - 4/27/11 at 12:22am