This FAQ is written to allow users of Linksys routers, both Wireless and Wired, to host games on Battle.net. The simple way of explaining the problem is that the Linksys Routers, by default, need certain ports open to be able to host.
Time: <10 Minutes
OS: Windows XP
Difficulty: Easy
Needed: Warcraft III AND/OR Frozen Throne// Windows XP // Linksys Router
1.From your desktop click "Start>Run" and type: cmd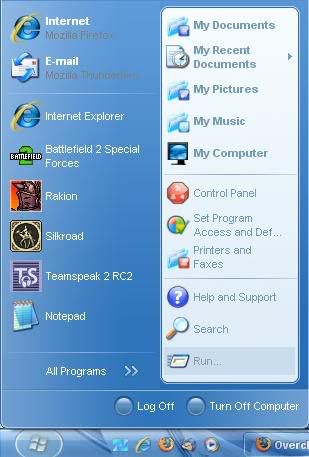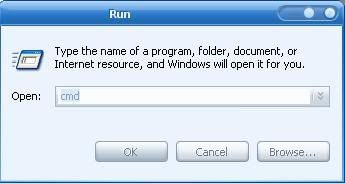 2.Then type: ipconfig
You will need to remember the "Default Gateway" and the "IP Address", so type them into a word or notepad file as an easy reference.
3.Open your Internet Browser (ie: Mozilla Firefox, Internet Explorer, etc.) and click in the URL bar.
Replace the homepage with your "Default Gateway" as typed into the notepad earlier:

4.Once entered, a prompt box will come up asking for you username and password. By default, the username and password is "admin" and "admin". These can be changed at any time, meaning you may have to consult whomever has changed these.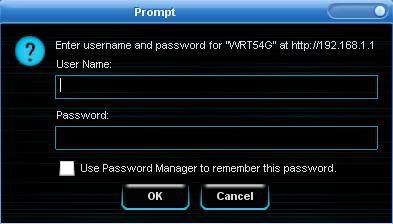 5.You will see a black menu bar with a link you need to click named either |"Applications & Gaming" which leads you to "Port Range Forward"| or |"Forwarding" which leads you to "Applications & Gaming"|
NOTE: This is where each version of Linksys Firmware may differentiate.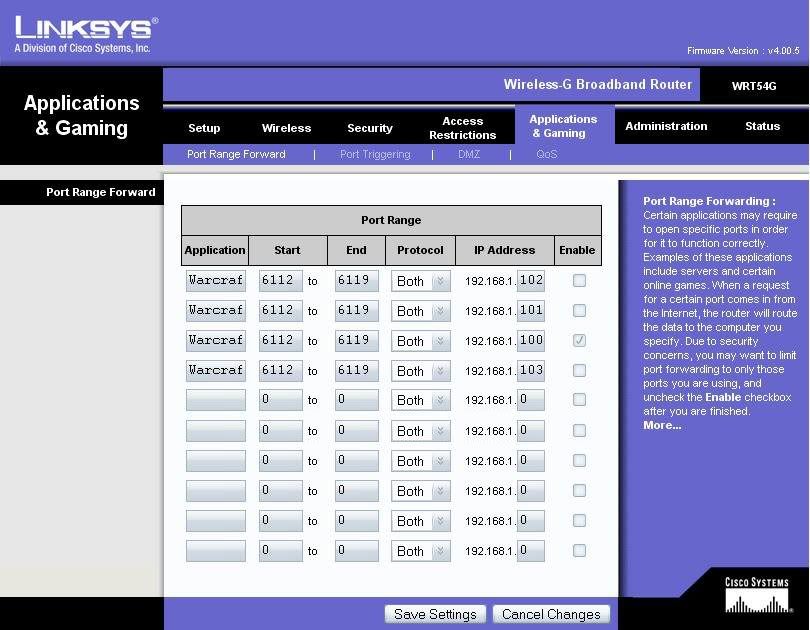 6.Fill in the information as seen in the picture above for YOUR correct "IP Address" as copied into the notepad earlier.
The information is as follows (if applies, make sure enabled box is checked):
Application:Warcraft3
Start Port: 6112
End Port: 6119
Protocol TCP/Protocol UDP: Both Checked/Enabled
IP: YOUR IP or last 3 Digits (Depending on Linksys Firmware)
NOTE: Your IP address may not be the same every time you use this computer; therefore, you may have to fill in multiple IP Addresses, as shown above. Also, if you have multiple ports enabled, it may not work, so please make sure only the one you are using to host the game is "Enabled"
7. "Save Settings" and Exit the Browser. You may now host games as long as you have no other firewall blocking the program, if so, make sure Warcraft3 is put on the exceptions list. Otherwise, IF and ONLY IF no other programs, etc, are running disable the firewall. No Viruses/Spyware may be transferred through Warcraft III: Battle.net.
CPU
Motherboard
Graphics
RAM
Phenom II X4 945 3.0 Ghz
MSI 790FX-GD70
Sapphire Vapor-X Radeon HD 4870 1GB
4GB of G.SKILL DDR3-1600
Hard Drive
Optical Drive
OS
Monitor
500GB 5400RPM Samsung SATA
DVD/CD-ROM
Windows Vista Home Premium 64bit
22" Samsung @ 1650x1024, 60hz
Keyboard
Power
Case
Mouse
Logitech G15 (Original)
750W Modular In-Win 80% Cert
Thermaltake Tsunami - Black
Logitech G5 & Razer Lachesis
Mouse Pad
iessentials ie
View all
hide details
CPU
Motherboard
Graphics
RAM
Phenom II X4 945 3.0 Ghz
MSI 790FX-GD70
Sapphire Vapor-X Radeon HD 4870 1GB
4GB of G.SKILL DDR3-1600
Hard Drive
Optical Drive
OS
Monitor
500GB 5400RPM Samsung SATA
DVD/CD-ROM
Windows Vista Home Premium 64bit
22" Samsung @ 1650x1024, 60hz
Keyboard
Power
Case
Mouse
Logitech G15 (Original)
750W Modular In-Win 80% Cert
Thermaltake Tsunami - Black
Logitech G5 & Razer Lachesis
Mouse Pad
iessentials ie
View all
hide details