Original.

Updated.

Original.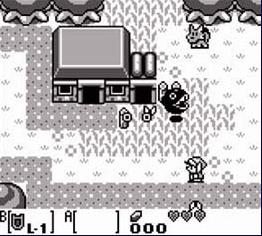 Updated.

One of the best handheld Zelda games in existence has been released in it's fully updated form.
Quote:
This updated version contains re-rendered sprites and a lush overworld with some 16-bit touches straight out of A Link to the Past, alongside a more robust soundtrack and (most notably) a full color palette! Everything from the original is present as well, from the dialog scenes to the characters to even the many secret heart containers hidden over the island.
Oh sweet baby nostalgia
Here are some comparison shots to show you just how much work went into this thing, it's incredible!
I don't think I have to say too much here, It's Zelda.
Get it you fool!

Download it already!
Here are the controls.
Quote:
Enter, Space, Z: Slot A items
Esc, X, C, V, B, N: Slot B items
0, Num 0: Sage Medallion
1, Num 1: Item Menu
2, Num 2: Main Menu
Edited by frickfrock999 - 10/27/11 at 6:27pm