Quote:
Originally Posted by
Spykerv
I think this whole thread is silly. You guys just be jelly you don't have this:
http://www.gigabyte.com/MicroSite/265/x58a-oc.html
This is Watercooling = 995 = 5.5 ghz (considering on AIR the assassin G1s got like 4.7 with a 990x)
This plus DICE = 6ghz easy
This plus LN2 + this board... and well, derp.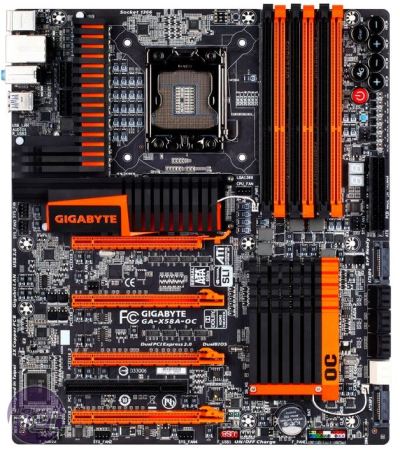 Holy crap, that is an awesome color scheme on this board!
Edited by UrbanSmooth - 4/7/11 at 9:42pm
CPU
Motherboard
Graphics
RAM
Intel i7 920 D0 stepping @ 4.+GHz
ASUS Rampage III Extreme + EK-FB-R3E water block
MSI GTX 480s in 3-Way SLI
Mushkin Enhanced Ridgeback DDR3 1600 6GB (3 x 2GB)
Hard Drive
Optical Drive
OS
Monitor
Crucial RealSSD C300 256GB
ASUS CD/DVD burner
Windows 7 Home Premium 64-bit
(Triple) ASUS VW266H 19x12 each @ 5760 x 1200
Keyboard
Power
Case
Mouse
Logitech Comfort Wave 450 Black
(Dual) Corsair HX1000s
Mountain Mods Ascension (modded)
Logitech MX518
Mouse Pad
(Dual) XTracPads Ripper XXL
View all
hide details
CPU
Motherboard
Graphics
RAM
Intel i7 920 D0 stepping @ 4.+GHz
ASUS Rampage III Extreme + EK-FB-R3E water block
MSI GTX 480s in 3-Way SLI
Mushkin Enhanced Ridgeback DDR3 1600 6GB (3 x 2GB)
Hard Drive
Optical Drive
OS
Monitor
Crucial RealSSD C300 256GB
ASUS CD/DVD burner
Windows 7 Home Premium 64-bit
(Triple) ASUS VW266H 19x12 each @ 5760 x 1200
Keyboard
Power
Case
Mouse
Logitech Comfort Wave 450 Black
(Dual) Corsair HX1000s
Mountain Mods Ascension (modded)
Logitech MX518
Mouse Pad
(Dual) XTracPads Ripper XXL
View all
hide details