I just received the the last parts for my loop which were the fittings and I will be starting my build today.
Here are the parts I have that are going into the build.....
1. Siftech MCP655 pump with speed control
2. Bitspower D5 pump top (black)
3. EK Supreme HF Acetal CPU block
4. RX360 Radiator
5. FrozenQ T-Virus 160mm res
6. Danger Den fillport
7. Gentle Typhoon 3000rpm 120mm fans x's 3
8. Silver coil
9. Primochill 1/2"x3/4" red tubing (10ft)
10. A bunch of bitspower black rotary compression fittings
11. Bitspower "Y" connector and 3/4" plug to make a drain for my loop.
I also bought a primochill funnel that screws into the fill port on the top of my case but I had no clue how small the damn thing is. I mean the thing was $10 and the diameter of it is a lot smaller than the diameter of a can of pop. Im going to buy a different funnel and attach a hose and fitting on it and use that instead of the primochill funnel.
Im still trying to figure out which way I am going to route the tubing and mount the pump but ill figure that out when I start the install.
All of this is going into my sig rig and ill post up pictures when im done.
EDIT: Here are a few pics......
1.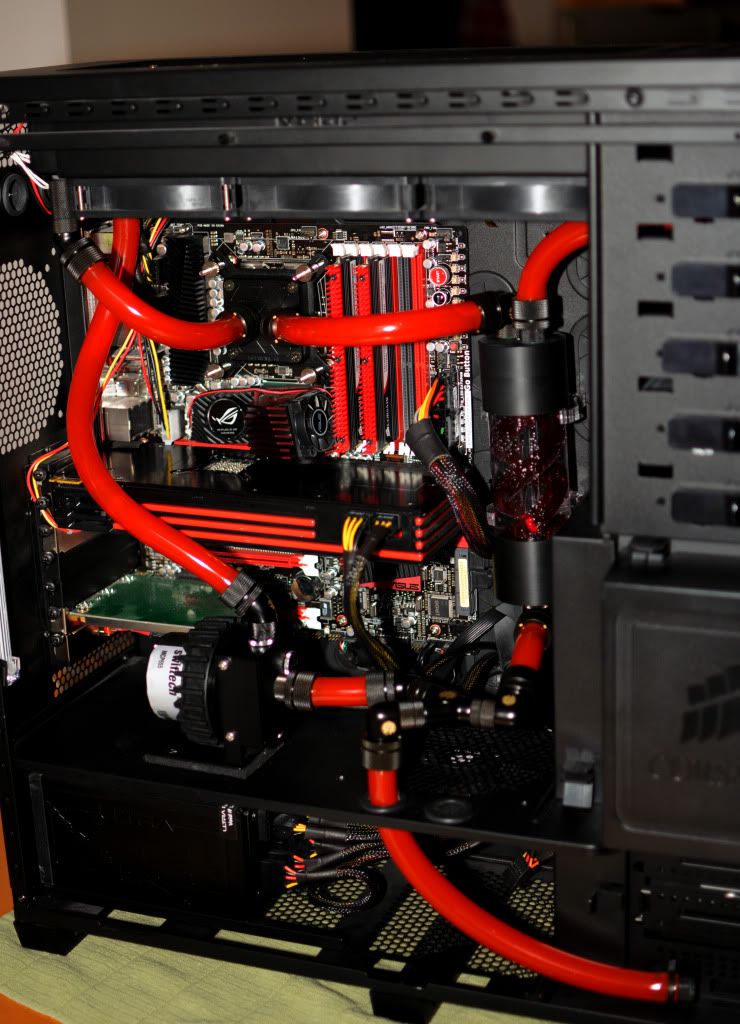 2.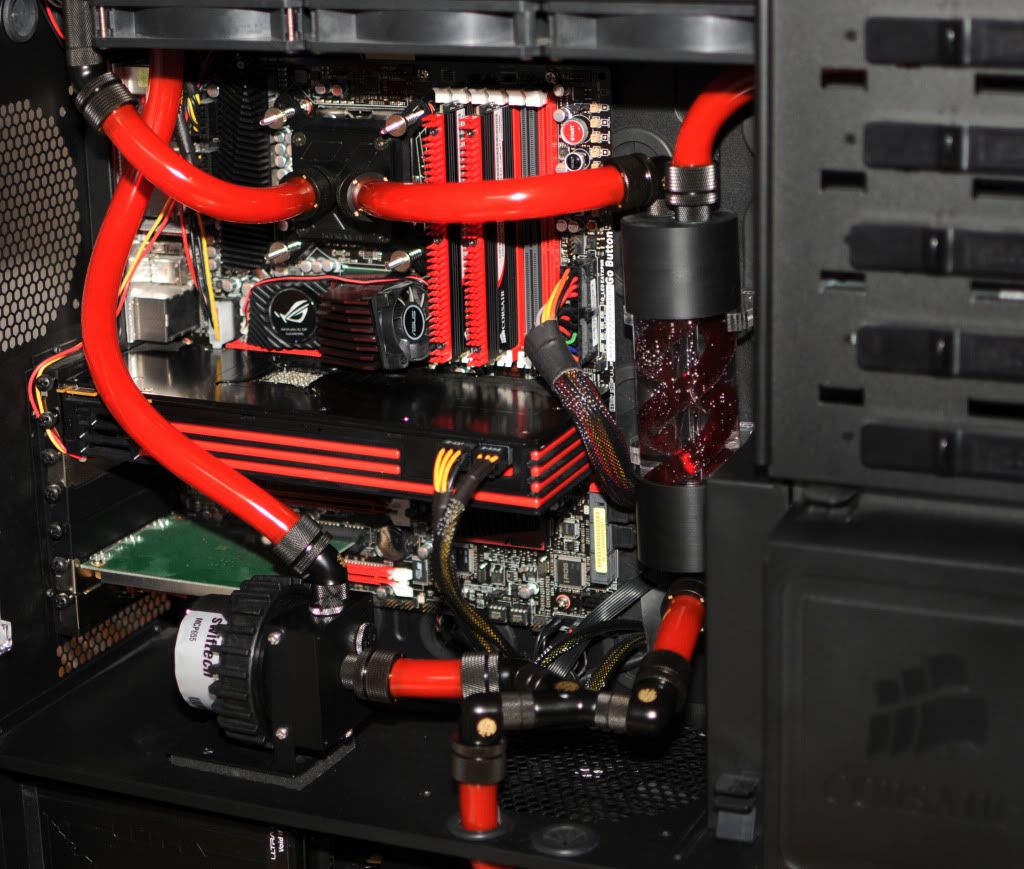 3.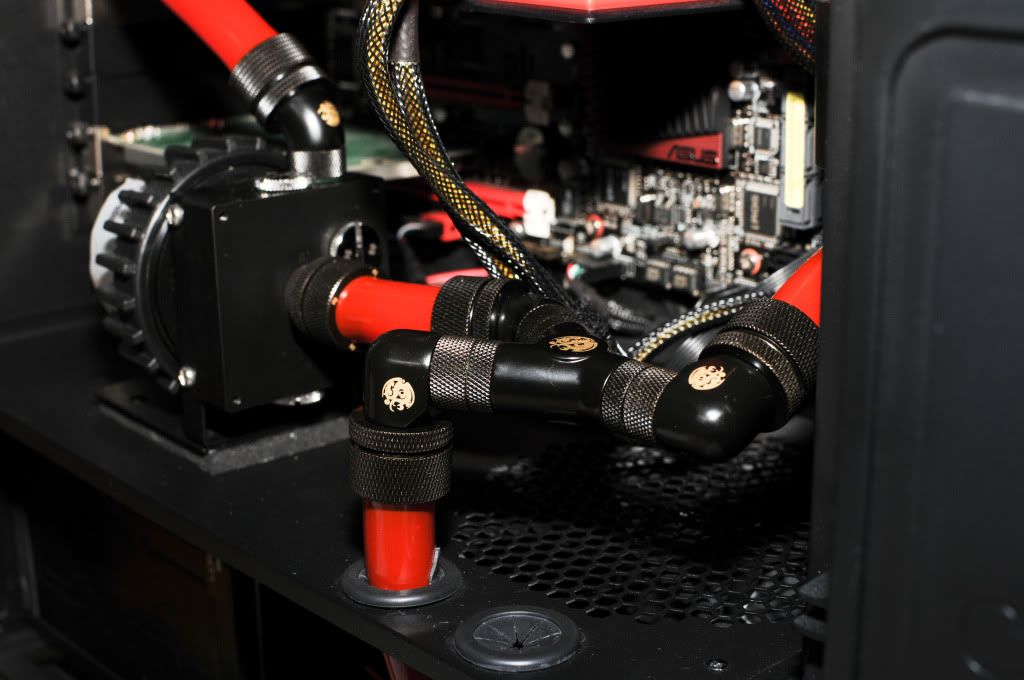 4.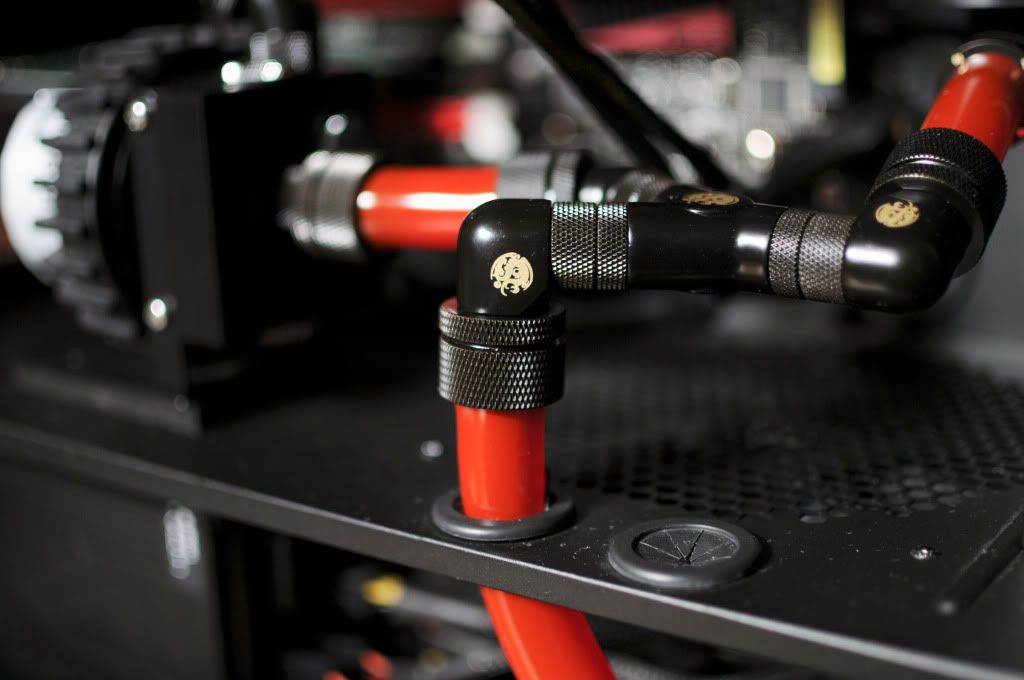 5.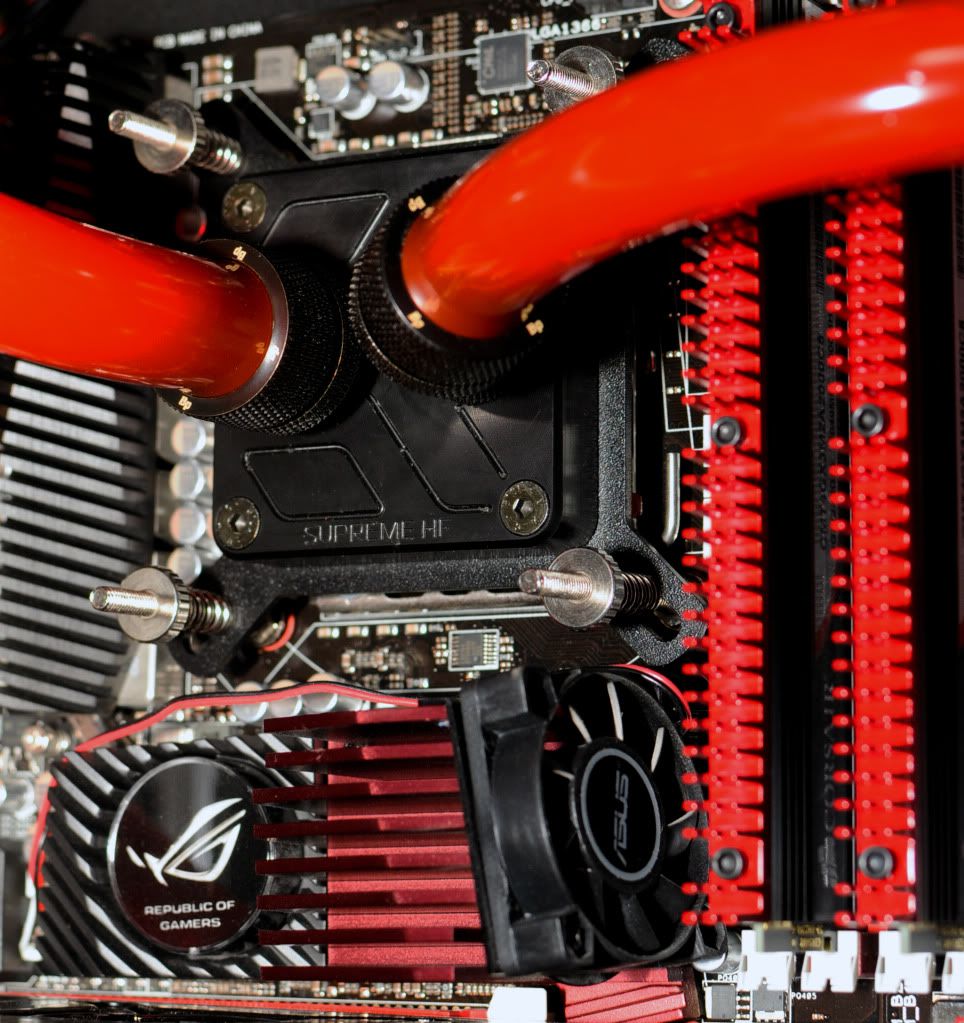 6.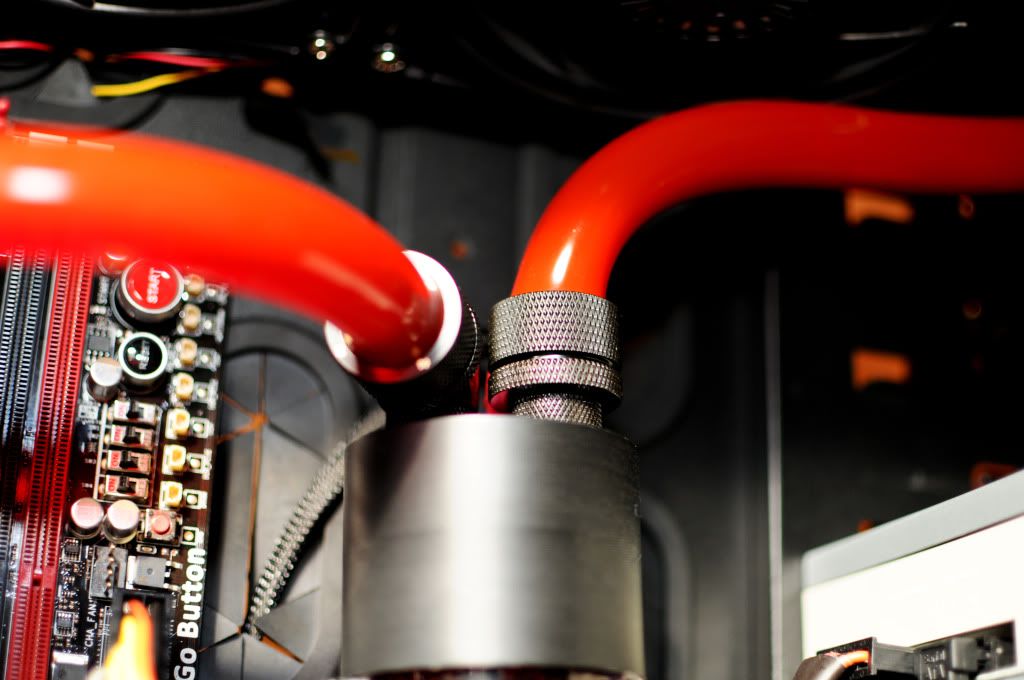 7.
I still have a bunch of air bubbles in my res. Is it really true that 1 drop of dawn dish soap will help get rid of them?
Edited by liljoejoe54 - 4/6/11 at 5:30pm