Okay,
I was originaly planning on water which is now a plan B.
Now, i'm planning on buying two of these heatsinks and putting them on my GX2. (I have seen this mod before somewhere so I know its possible.
http://www.scan.co.uk/products/thermalright-hr-03-gt-6-h-pipe-heat-sink-for-nvidia-8800gt-ati-3850-70-vga-cards-%28fan-not-inc%29-92mmTh
I have these in my basket now and I need a few RAMsinks (16 to be exact), VRM sinks (not really sure what to get), also need something to cool that little "SLI bridge/Controller chip" would another RAMsink be suitable....?
Was thinking these...
http://www.scan.co.uk/products/thermalright-8800-gt-ram-pwn-ddr-ram-heatsinks-for-hr-03revav2
Here are the PCB's to give you an idea on the sort of thing I will need.
[IMG]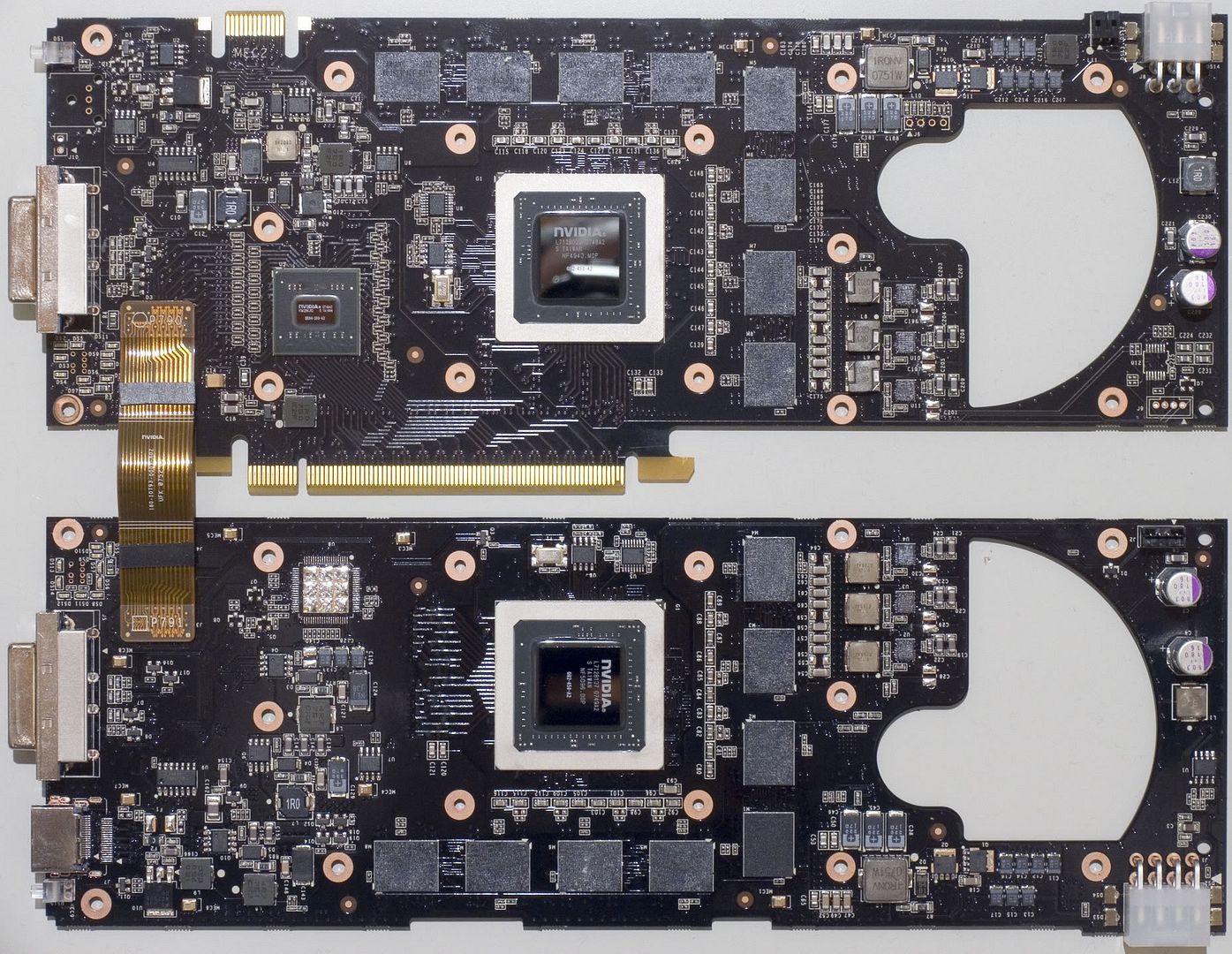 These are my current temps...
[IMG]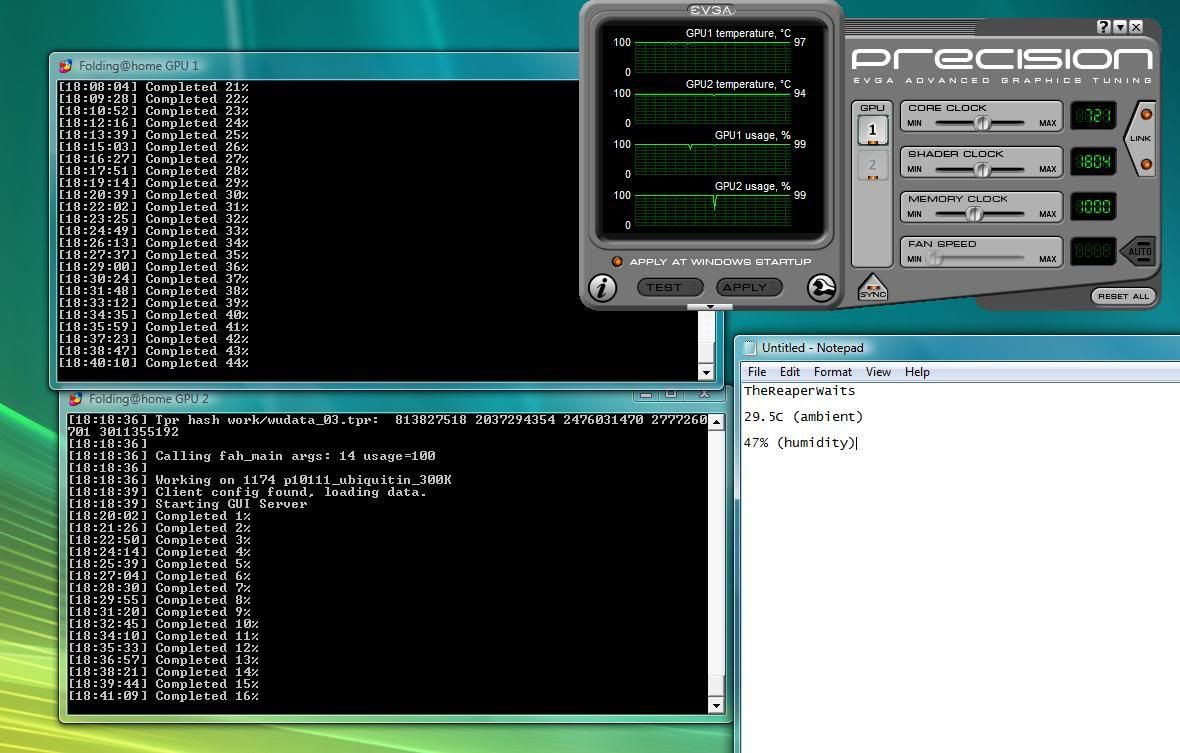 I will be posting again when I have ordered all the parts and get them installed to see how much difference in temps it has made.
Thanks for help/input.
CPU
Graphics
RAM
Hard Drive
Athlon 64 3500+ 2.2Ghz
9800GX2 (wet) 1998Mhz Shader
4.5GB mixed
WD Caviar black 20GB 'SS'
Optical Drive
Cooling
OS
Monitor
Cheap beige DVD ROM
Koolance full copper GX2 block
Vista 32bit
LG W2486L
Power
Case
Antec EA650
Antec 900
View all
hide details
CPU
Graphics
RAM
Hard Drive
Athlon 64 3500+ 2.2Ghz
9800GX2 (wet) 1998Mhz Shader
4.5GB mixed
WD Caviar black 20GB 'SS'
Optical Drive
Cooling
OS
Monitor
Cheap beige DVD ROM
Koolance full copper GX2 block
Vista 32bit
LG W2486L
Power
Case
Antec EA650
Antec 900
View all
hide details