Quote:
Originally Posted by
mcpetrolhead
*cough* update *cough*

I have it on good authority that there are some more pictures.
Thankyou petrolhead
There are maor pics!
Here's where the build is up to right now: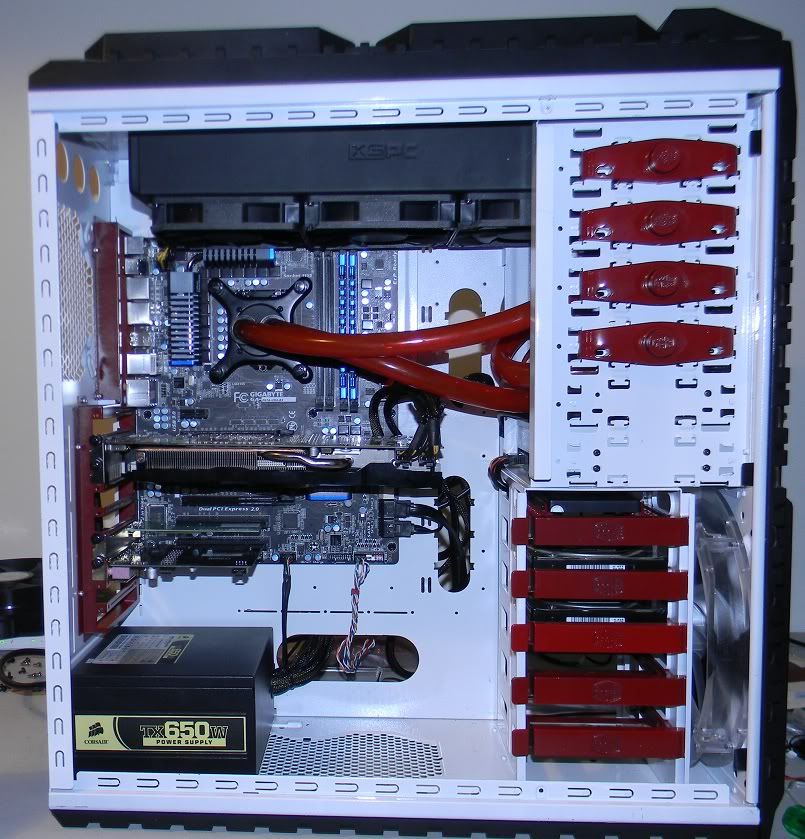 Notice the clear lack of any sleeving, that will have to come later due to a shortage of funds, but it will happen. The fans you see on the rad will be swapped out for white fin fans that are currently on order and due here tomorrow.
Next up is to finish cable management and have the rig running, and then come Saturday I will cut and install my perspex window. We're nearing the end
Also, here's my rough draft for an airflow layout, let me know your thoughts pl0x: