So I just got some money as early B-day gift and Im getting payed next week.
I have well over what I need for my core build, I might need to wait longer if I do consider getting the 6990.
Anyways, what do you guys think of my build? Better parts for cheaper? Better parts for almost same price. Input needed! ty in advance.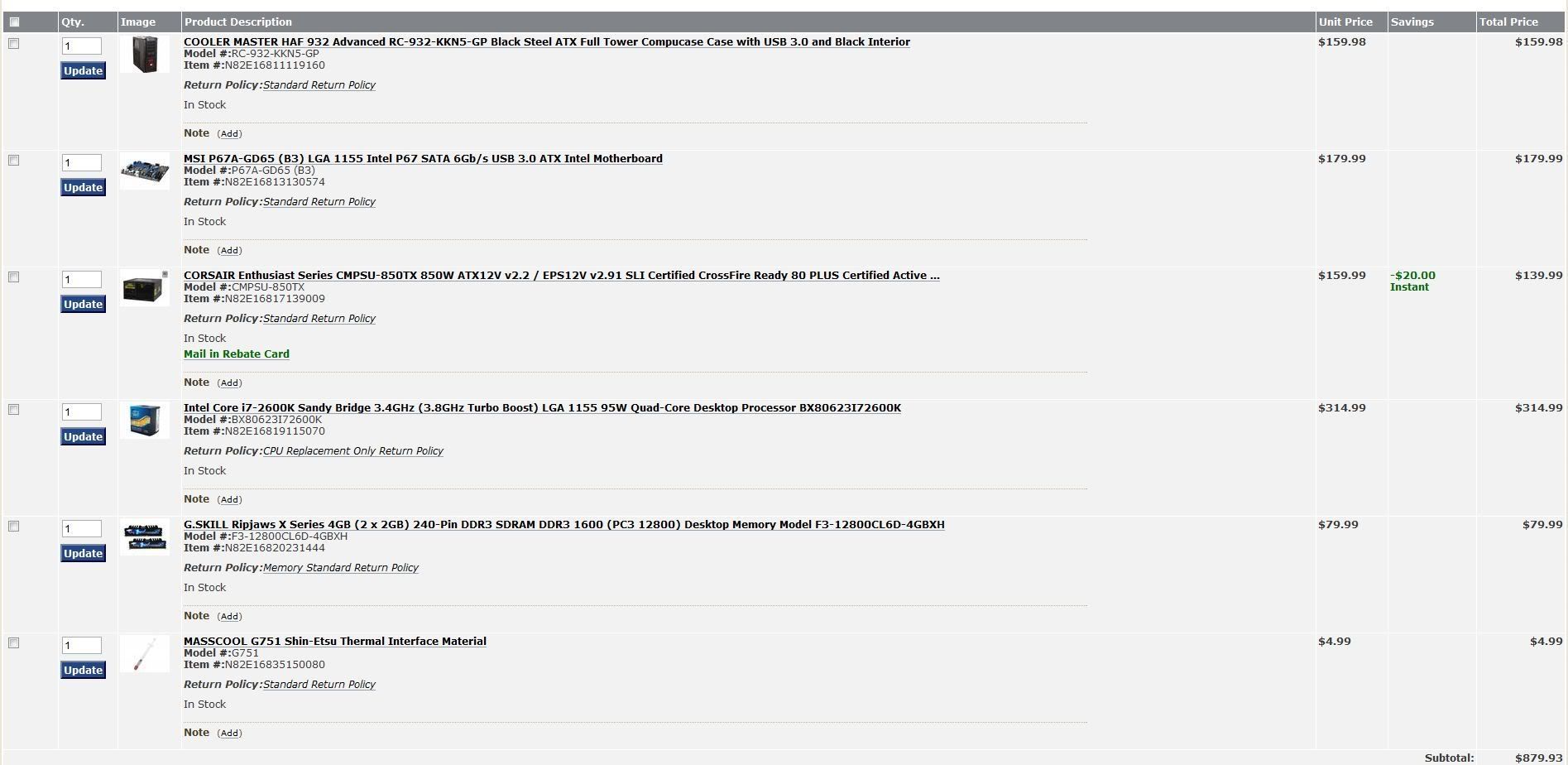 EDIT
Going with a 750W PSU for now.. might change mind later depending if i want to Tri SLI, but doubt it. 750w should be enough for 6990, and that is more money saved :3
Edited by Zcypot - 4/9/11 at 3:35pm
CPU
Motherboard
Graphics
RAM
|2500k @ 4.4Ghz vcore 1.40|
MSI P67A-GD65
290X
G.SKILL Ripjaws Series 16GB (4 x 4GB) 1600Mhz
Hard Drive
OS
Monitor
Power
C300 64GB SSD - 500GB HDD - 840 250GB SSD
Windows 7 Ultimate 64bit
3 HP LA2405wg 24'' 1920x1200 @5760x1200
Corsair 850watts
Case
Mouse
NZXT Phantom Black
G500
View all
hide details
CPU
Motherboard
Graphics
RAM
|2500k @ 4.4Ghz vcore 1.40|
MSI P67A-GD65
290X
G.SKILL Ripjaws Series 16GB (4 x 4GB) 1600Mhz
Hard Drive
OS
Monitor
Power
C300 64GB SSD - 500GB HDD - 840 250GB SSD
Windows 7 Ultimate 64bit
3 HP LA2405wg 24'' 1920x1200 @5760x1200
Corsair 850watts
Case
Mouse
NZXT Phantom Black
G500
View all
hide details