Source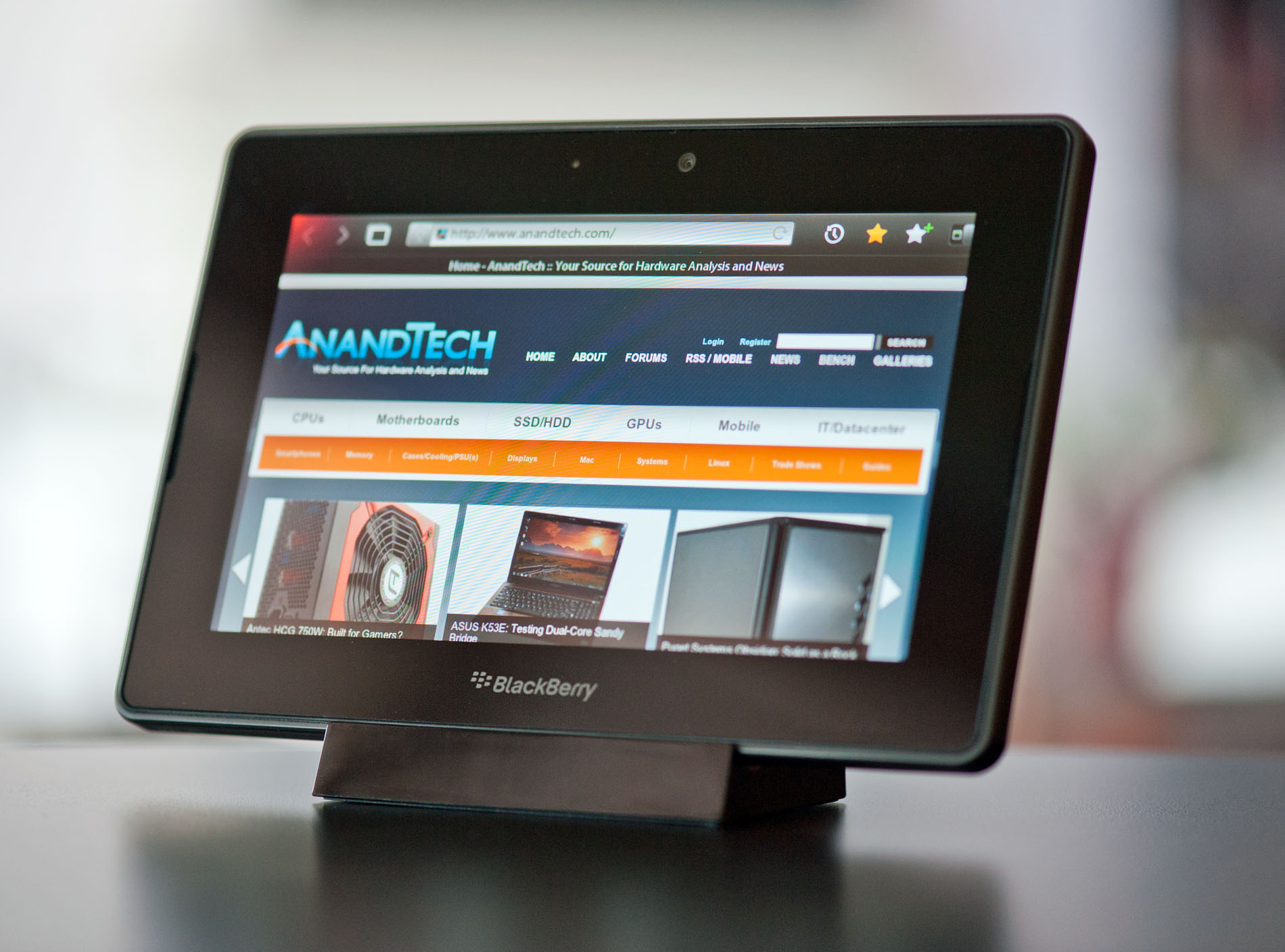 Quote:
I suppose it's fitting that I should be the one to write our PlayBook review. Before Android and the iPhone, there were two mobile platforms/devices that I was hugely fond of: the Palm V and my BlackBerry. In fact, it wasn't until the iPhone that I finally let go of my last BlackBerry - moving on from the email era into the smartphone age.

Today's BlackBerry is of course very different than the devices I used in college. And the PlayBook is unlike anything RIM has ever done.

I don't believe any tablet maker has perfected the formula just yet. I made that abundantly clear in our review of the iPad 2. While you can't argue that Apple is the forerunner in the smartphone based tablet space, over the long term I still believe this is anyone's game. Remember, the leaders in the early days of the PC industry weren't the ones who ultimately dominated the mature market.
CPU
Motherboard
Graphics
RAM
C2D T7100 1.8 ghz (undervolted)
ummm... Dell
Intel X3100
2 x 1gb 667mhz
Hard Drive
Optical Drive
OS
Monitor
Fujitsu 7200 RPM 120gb
CD-RW/DVD
dual boot Vista business
1440x900
View all
hide details
CPU
Motherboard
Graphics
RAM
C2D T7100 1.8 ghz (undervolted)
ummm... Dell
Intel X3100
2 x 1gb 667mhz
Hard Drive
Optical Drive
OS
Monitor
Fujitsu 7200 RPM 120gb
CD-RW/DVD
dual boot Vista business
1440x900
View all
hide details