got my system back up and running with the SA and ram upgrades. running great!
few questions though-
i know the SA instructions say to tighten that large screw 40-70lbs. how do i know that im at 70lbs? i read that if you over tighten it, over time it can damage the pins on your processor/the socket on the mobo. i dont think i did, but im going to double check tomorrow. just curious how to know exactly how tight to make it. also, the entire piece itself will turn if i grab it and turn it, not much but it has some play, but the 2 smaller screws are tightened down as much as they will go, can't see making it any tighter. curious if its supposed to do this.
but i ran Prime95 for about 15 minutes and the temps never went higher than 40C (stock i7 920 back from late 2009, first gen i7 i believe)
the new gskill ram looks awesome! the 2nd SA fan BARELY touches the side panel on my antec 1200. i may add a drawer buffer pad on the fan like doyll mentioned above, but its a lot better than with my huge corsair ram!
last question (sorta off topic) is my mobo setting for my new ram. i never messed with it for my old ram, but i just looked at it was set to "auto" on the memory frequency, and it showed 1067 i think as the current speed. but my EVGA monitoring program shows the DRAM frequency at ~530 (which i read triple channel you multiply by 3 and that gave me ~1600, which thats what my new ram is rated for).
i changed it to 1600 in the bios, now the EVGA monitoring software shows DRAM at 796mhz. do i have something set too high? i am not interested in OC'ing anything, always been one to just leave PC components at the speeds they're rated for.
I also changed a few other settings after reading a little bit on my mobo.
I changed the memory frequency to 1600 from "auto" as stated above. the channel interleave and rank interleave i left at 6 and 4way, thats what they were already set to.
Memory Control Setting = Enabled
Memory Frequency = 1600
Channel Interleave Setting = 6 Way
Rank Interleave Setting = 4 Way
i changed these to 9-9-9-24, default bios settings were 11-11-11-28. the rest was already set by default.
Parameters
tCL Setting = 9
tRCD Setting = 9
tRP Setting = 9
tRAS Setting = 24
tRFC Setting = Auto
Command Rate = 2T (For 4 DRAM Slot Population)
Thanks for anyone who can further assist. loving my silver arrow so far!!! cant believe i had it for nearly a year before getting around to installing it!!!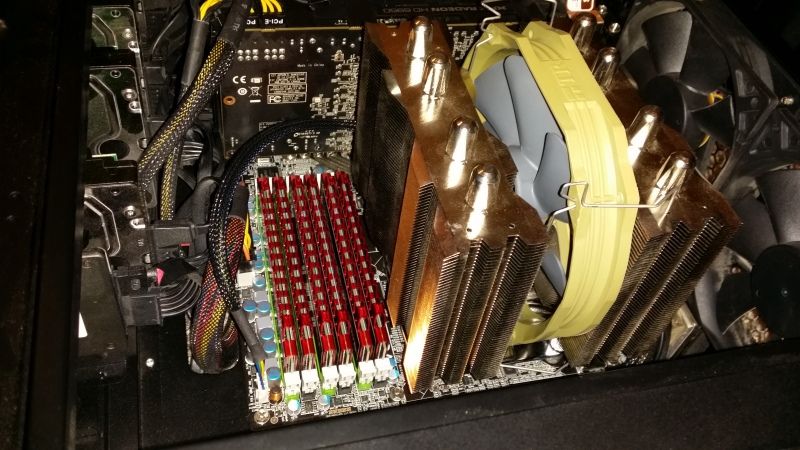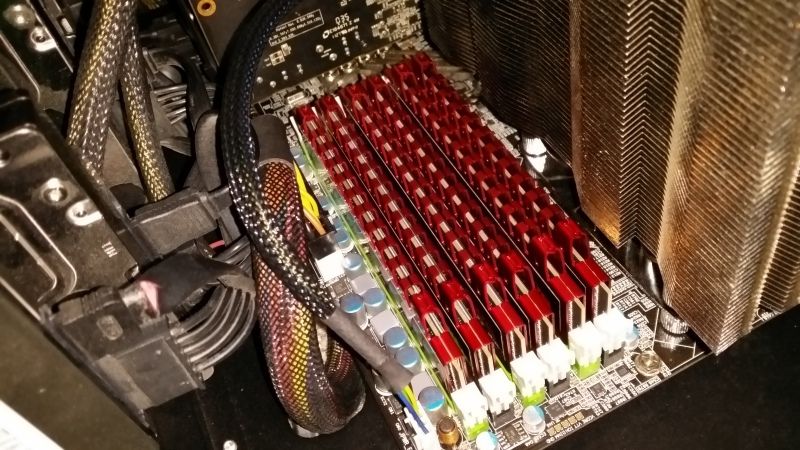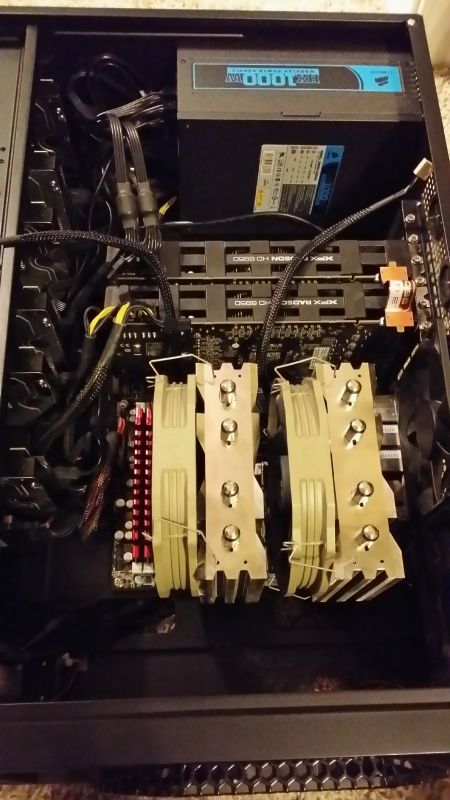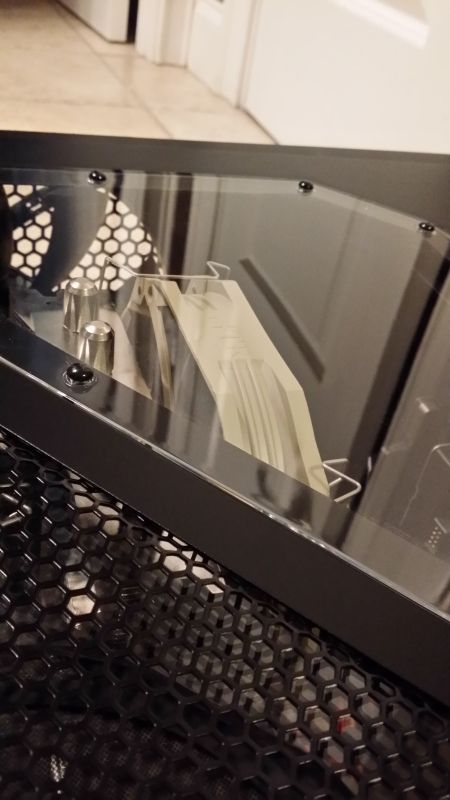 Edited by ufvj217 - 11/13/13 at 7:08pm