Ok, so my fiance tells me that the office is having issues. The shrink renting out the back office is ALWAYS too cold, and didn't respond well to our advice to shove a shirt in the ceiling a/c vents, so alas, I have to install adjustable vents into the ceilings.
Now, im asuming this is a case, of sorts, even though it isnt a pc case, because its enclosing the vent, see, clever.
We start out with our garden variety 24" ceiling vent...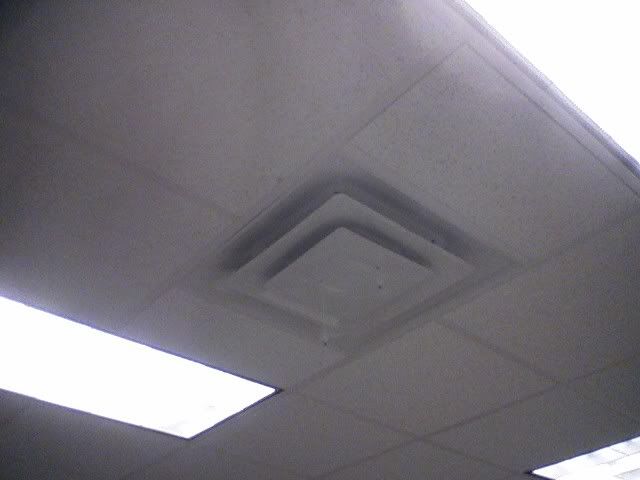 Which is where we have our issues, hes too cold, we're perfectly fine -go figure-
So, we need an adjustable vent. Problem is, the CORRECT vents for that, the ones that kindve bolt on without issues, are special order and like 85 dollers EACH. No way, jose.
So, we go to the HVAC section of the depot, and they have these 12" in-ceiling vents, perfect, now to make them 12" square vents to work on the 24" ceiling vent, housing the 8.5" diameter HVAC exhaust.
Now, the 12" adjustable vents are ment to be flush mounted, so they cant just be screwed into the hardware that I have no. WE NEED BOXES!!!
And, MORE BOXES!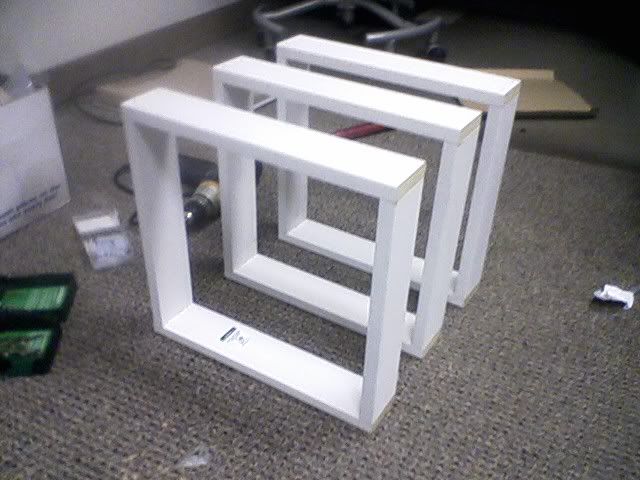 And now, as we can see, the 12" vent fits nicely into the box. Beautiful.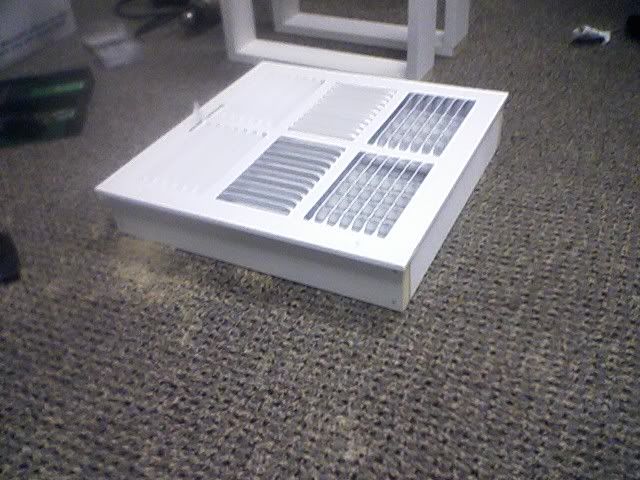 Now, I have a new issue, the box needs to be screwed to the ceiling housing BEFORE I place in the 12" vent. Hmm.. Countersinking TIME!!!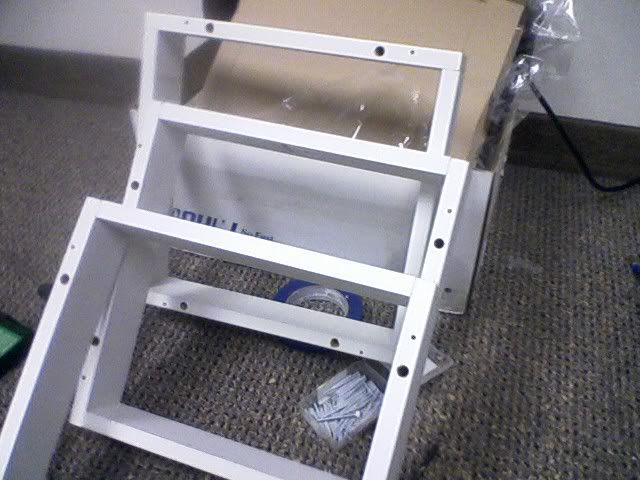 Beautiful peice of hardware, we have right there. Now, to hold them in place and square them off so they can be screwed in...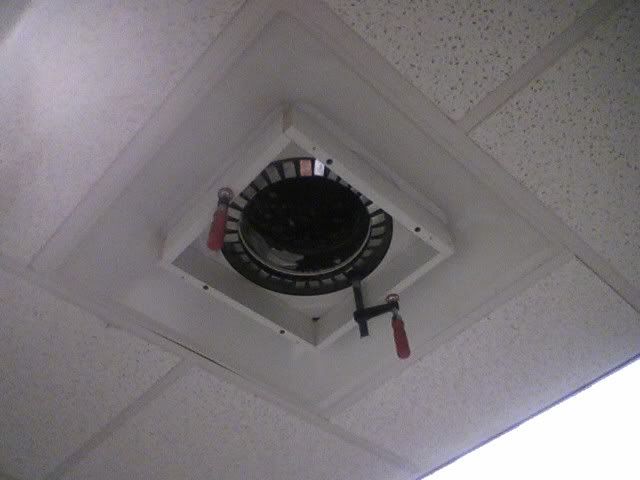 After double checking with an orange home depot square, we're golden!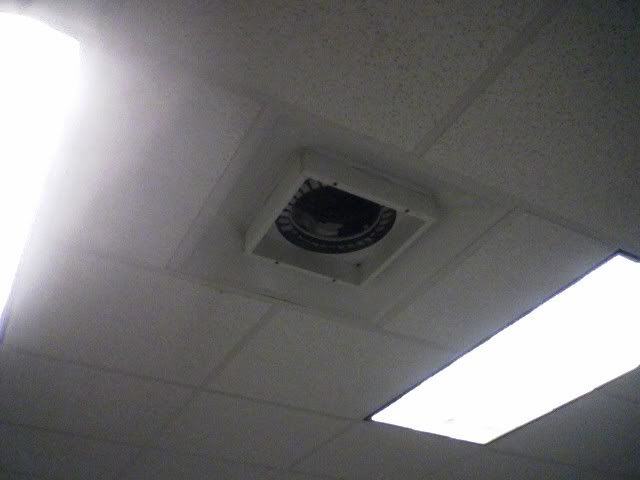 And with the vent placed into its new home and fastened down, we have completion!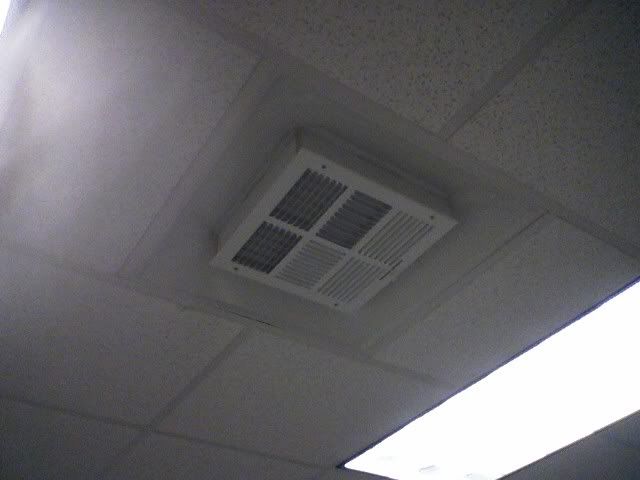 Beautiful, now to repeat two more times...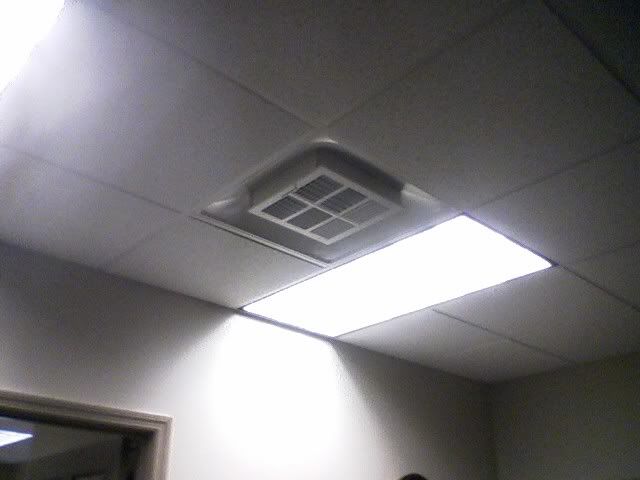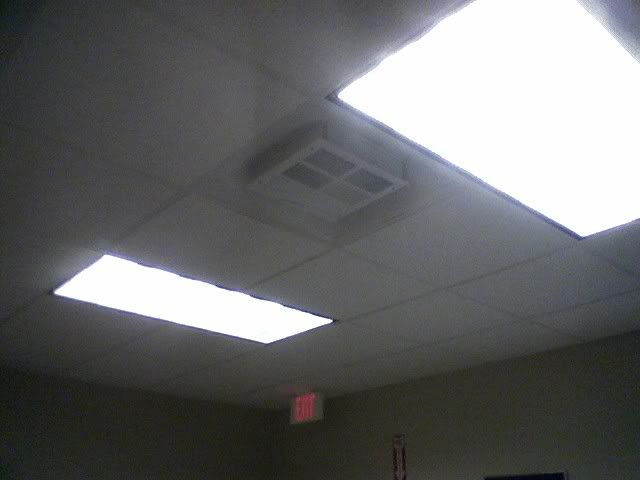 Beautiful peice of work. Now, it just needs the side peices painted white to blend and were done.
And, to add to the OCN theme, when I close the shrinks vents now, it OC's ours! Its like a turbocharged hair drier..BEAUTIFUL!
Now, to install an mini itx based 1356 system in it....
Thanks for sharing my adventure with me, hope you enjoyed it.. Cave Johnson here, make sure you practice your heimlich counter-manuver. Peace.
Edited by xunedeinx - 4/17/11 at 3:02pm