I've got a request/favor from anyone in the EK club: I have an ASUS Rampage III Extreme Black Edition with the EK full cover board block however, it is lacking
four
of the 2.1MM acetal standoffs that EK seems to be the only company that used them. I can't locate them anywhere. I was wondering if anyone has any extras or know of some mystical land where I could find them...
Oh yah, EK pictures...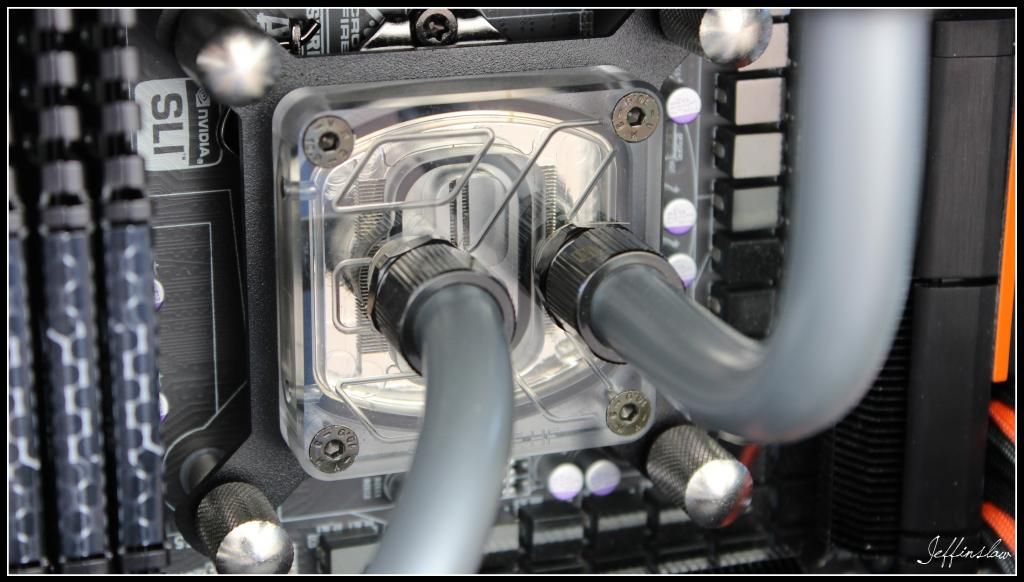 Grrr... I guess I didn't get any pictures of my 7970 blocks... they are very nice as well.
Jeffinslaw