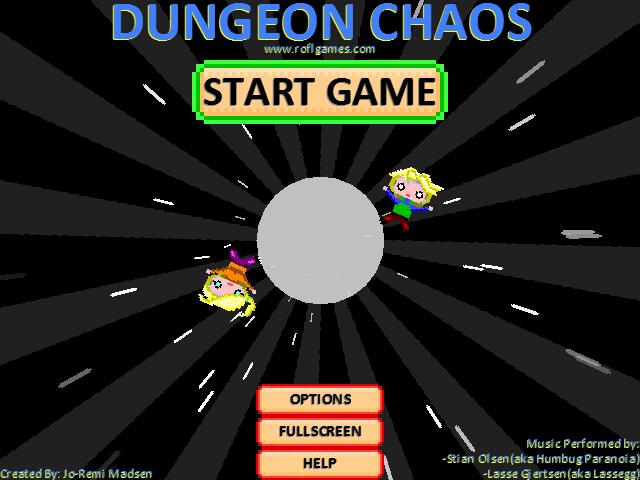 Today on my travels, I discovered a shooter/platformer/RPG/cooking sim hybrid reminiscent of Gunstar Heros and Bubble Bobble.
It goes by Dungeon Chaos and it lives up to it's name.
Most of the time, when a game tries to tackle several genres at once, it either does one very well or fails at all of them. Such is not the case with DC. You play as the brother of this hilariously diabolical fella whose taken it upon himself to suck you into a dungeon. The game also has a multiplayer feature so your buddy can join in.
Your purpose?
KILL BY ANY MEANS NECESSARY.
You've got a book of spells, a skull crushing jump, grenades of all sorts, and more guns than you can shake a drumstick at. Jumping on enemies in this game is immensely satisfying, you can use them to quicken up your movement if you're in a particularly heated battle.
You'll find a MASSIVE amount of weapons, upgrades, and yes, fine cuisine.
The game has this bizarre cooking system where you can concoct dishes to boost your stats. Quite reminiscent of the early Final Fantasy games.
So go ahead and give it a whirl, it'll keep your entertained for quite some time
Download Here!

Edited by frickfrock999 - 10/27/11 at 6:21pm