Ok, so I got a really good deal on this GPU @ newegg:
http://www.newegg.com/Product/Produc...82E16814102873
($105, before rebate + free shipping)
It's going to get here this week, and I realized I need to upgrade the PSU that came w/ my case because 300W aint gonna cut it. Can anyone suggest a good PSU, I'd prefer it to be from micro center (since i don't wanna wait to play with my new toy!)
I was looking at this one:
http://www.microcenter.com/single_pr...uct_id=0300530
It seems pretty good, enough power, and the 6 pin PCI output that the card needs. What do you guys think?
Also, I wanted to upgrade my RAM down the line, but I can't figure out what kind I need, I know it's DDR3 1333, but speccy says its PC3-10700, I only see like PC3-10600 and PC3-10666 RAM on newegg and Micro center. Does it matter?
Heres the screen shot of my RAM in speccy: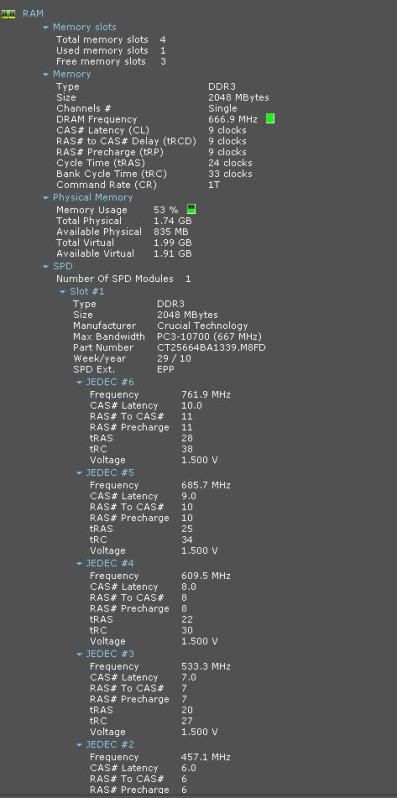 Thanks in advance guys. BTW the rig is the one in my sig if it matters