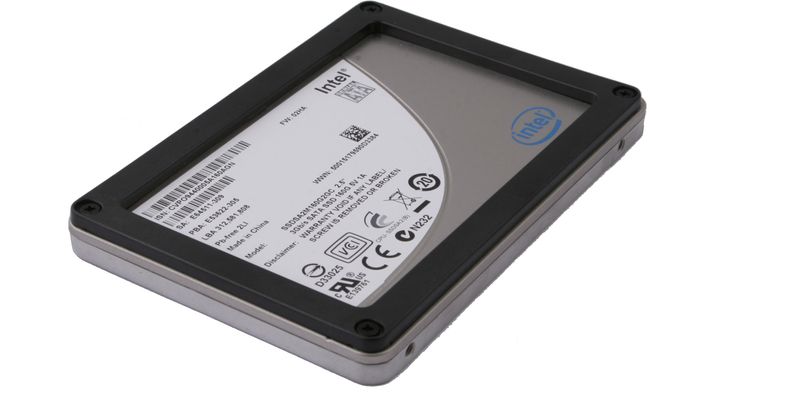 Why in Gods name are people buying super fast CPU's like 2500K/2600K and overclock them to 5GHz and ignore the biggest bottleneck of all - The Harddrive??
I see plenty of people with these setups with only harddrives in their sig!
Even the price difference between a 2500K and a 2600K would be enough to buy a good enough SSD!
SSD's is really a whole different world VS harddrives.
My guess is people who have not tried a good SSD for OS/programs/games are not really aware of the tremendous difference there really is VS a harddrive.
I'm just shocked seeing all these overclocked Sandybridge setups using harddrives. And just ignoring the one thing that will make a system really super fast - The SSD...
Conclusion - Every true enthusiast, in their right mind should have a SSD in their otherwise excellent systems.
A few good one's...
Quote:
Originally Posted by
ohzer0
SSD isn't for storage...it's for your OS
for the record the argument is whether or not SSDs are worth the upgrade over Sandy Bridge
80GB Intel or Vertex2 SSD ~
$200
+ 1TB Samsung F3 ~
$65
= ~
$265
vs
2500K ~
$230
+ Mobo ~
$150
if not more = ~
$380+
even cheaper if you already use mechanical drives and JUST upgrade SSD for your OS. Also 80GB is being generous as 60GB is sufficient for most people.
I also gave courtesy and didn't pick the 2600K which is the more expensive option
now like i said earlier, unless you're coming from a Core 2 Duo, if you have a quad and are looking to upgrade...CLEARLY getting a SSD is the CHEAPER more noticeable upgrade second to a new video card
Quote:
Originally Posted by
yakub0
I'm not disputing your needs, but an SSD affects everything in your system, not just boot times.

Mechanical hard drives are the reason why programs don't instantly open up when you click on them.
It's why when you save in a game, theres a 2 second pause.
It's why loading a level in a game takes a small amount of time.

An SSD will affect everything your computer does.

That's the OP's main point as well. An SSD affects your computer more than an upgrade from a core2quad to the best SB cpu or upgrading from 4GB to 12GB of RAM.

If HDDs and even SSDs weren't such a bottleneck, we truly wouldn't need RAM as the storage device would be able to provide the data to the CPU instantly.
Quote:
Originally Posted by
amstech
Umm SSD's rape spinners.
If you don't own one, you don't know.
From boot times, game load times, during gameplay load times, multimedia, etc etc, everything is much faster and smoother.
On my 320GB it would take nearly 30 seconds to log into WoW.
On my SSD it takes seconds.
Thats just one example of many, everything you do just flies!
It's awesome.
I WILL NEVER have a spinner for an OS drive again.
Spending the extra dough for an SSD is TOTALLY worth it and makes it a true enthusiast rig.
Anyone who thinks otherwise needs to stop hating and lighten up.
Quote:
Originally Posted by
Jason4i7
Here is an interesting thought.

Go to your bios and drop your PCI-E to 8x. The reason for this, is to demonstrate the idea behind bottleneck. Its still a video card, and its still working. You may have to adjust some setting to make it playable, but it would work.

Owning an SSD isnt suppose to be for elitist, or a luxury item. It boils down to performance. Normal platter hard drives are good for what they are good for. Right now that comes to storage.

For your foundation, the media which you store your OS, should be faster. Not just boot times. (which btw, we get it. its a great argument, but really... dead horse... stick.... duh) Its about the ability for your cpu to communicate with your system and the OS.

If you open up the channels, and allow your computer that bit more information to be access and utilized, you take a step forward into finding the next bottleneck. Which still may be the SSD, but guess what, they can make it faster with more common usage across those platforms in which they build them for.

Improvements in software that run the hard drives, and the software stored on harddrives gets better. TRIM support is like DX9. Its not the greatest, but guess what, DX10 will come. With that better communication, better speed. It will come in bigger waves then it does with platter drives.

Debating the budget of an SSD, in a system built for performance is a conflict. How can you claim to have top tier performance when leaving out a key ingredient. Like it or not, SSD's and the like are here. they are going to advance, and they are getting better. you cant deny that there is proven deferences between platter drives and SSD's.

If your struggling to put a 570 in your system, instead of a 590, and then debating dropping to a 4xx series for the ssd, then dont do it. Save for it later. But be aware, that with out it, your missing something that can and does make your system, "something more." That crowd, the ones that triple and quad SLi 590, and xfire 6970's and do 3 monitor surround. should consider SSD's to be part of their parts list.

I think Im covering so many past threads, as I have been working today, and just now got a chance to catch up. Im sorry if the thoughts seem to jump from thought to thought, but its hits major points that i wanted to touch on.
Edited by turrican9 - 4/20/11 at 7:53pm
CPU
Motherboard
Graphics
RAM
Core i7 2600K@4.5GHz
Asus P8P67 Pro 3.0 (B3)
EVGA GTX 1070 SC Black Edition
4x4GB Corsair Vengeance 1600-9-9-9-24-2t-1.5v
Hard Drive
Optical Drive
OS
Monitor
M500 240GB SSD for OS, 2x256GB M4's Raid0 for ...
Generic
Windows 10 Pro 64 Bit
Asus VK266H
Power
Case
Corsair RM 750x
Cooler Master Storm Scout
View all
hide details
CPU
Motherboard
Graphics
RAM
Core i7 2600K@4.5GHz
Asus P8P67 Pro 3.0 (B3)
EVGA GTX 1070 SC Black Edition
4x4GB Corsair Vengeance 1600-9-9-9-24-2t-1.5v
Hard Drive
Optical Drive
OS
Monitor
M500 240GB SSD for OS, 2x256GB M4's Raid0 for ...
Generic
Windows 10 Pro 64 Bit
Asus VK266H
Power
Case
Corsair RM 750x
Cooler Master Storm Scout
View all
hide details