ok first here's a pic of my system: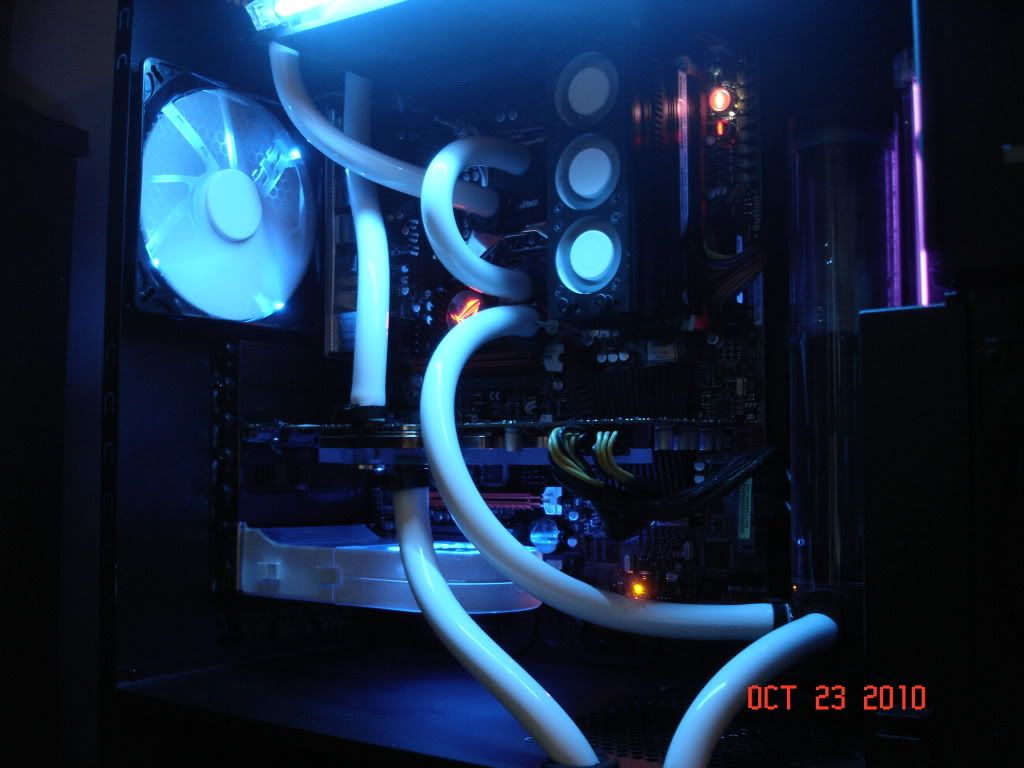 as you can see I'm running a 480 gtx rad on top with 3000rpm scythe's (in just pull cause i got their wide as hell fan)
here's the order:
rad-cpu-nb-res-pump-vid-back to rad
problem is my cpu temps are high as hell, I was running at 4.2 ht on at 1.34 and all 4 cores would idle at about 50c and load at about 90c
I think that's kinda high for just 1.34 volts? I have a gtz cpu block and an ek block on the nb along with a full cover ek block on my 480gtx.
Anyone got any suggestions?
thanks guys
oh one more thing, that pic is wrong i noticed i had the inlet and outlet of my rad reversed so the pic show's it backwards. I fixed this yesterday and it actually dropped the temps a couple of degrees but nothing major.