I am hosting a contest where I will personally judge and choose a winner by there ability to model and texture specifically what I request.
BACKGROUND: I am an advanced animation student. I am working on a project where I will be animating a computer being assembled. I am a senior and high school and it is due in about 4 weeks. I lost a few files of small components which I will list. I don't have time to re build them, I am animating and rendering and that is all I have time for.
CASE DESCRIPTION: It is a used case with very minor issues. It lacks the hardware (screws, standoffs, that stuff) but you can buy those little kits cheap. And it has a little cut on the top fan port. And the graphics support bar thing (lol which is just about useless) is disassembled and has one little broken notch. Other then that it is beautiful and in very good condition, I just had to move on to a better case for water cooling.
CASE PICTURES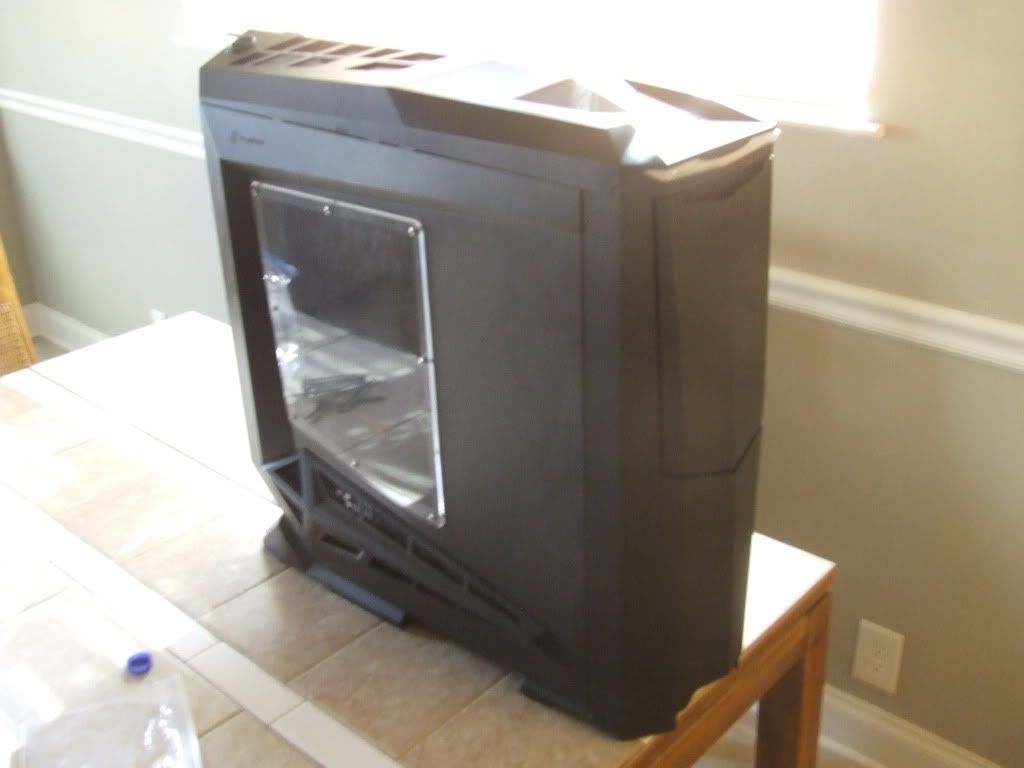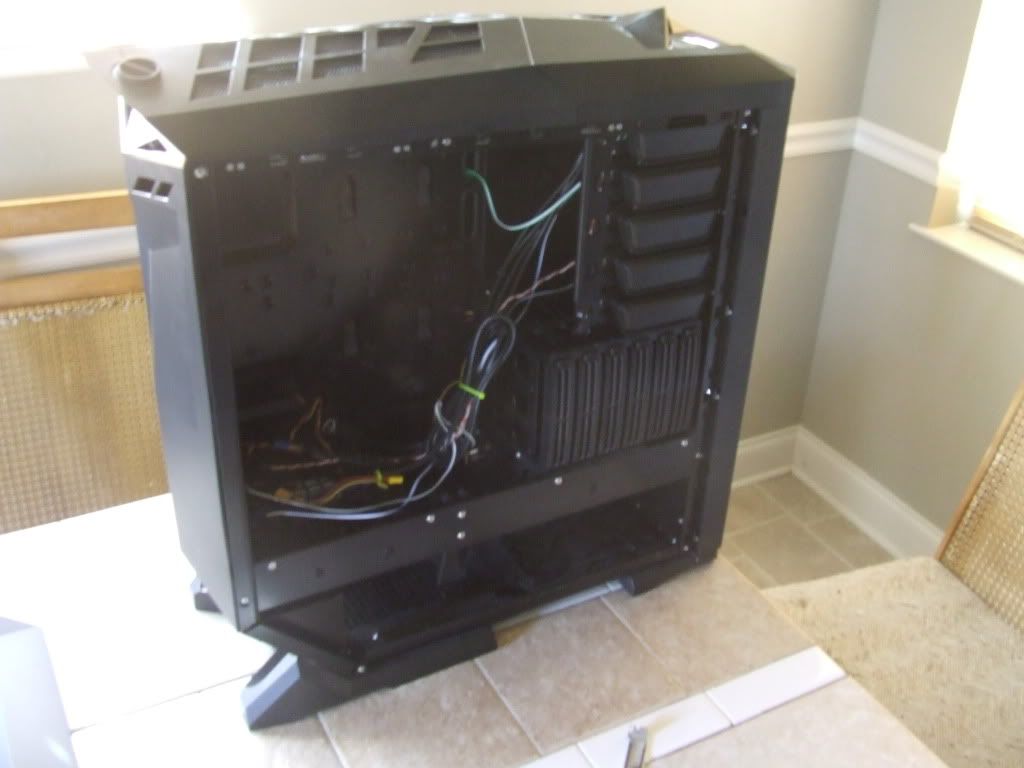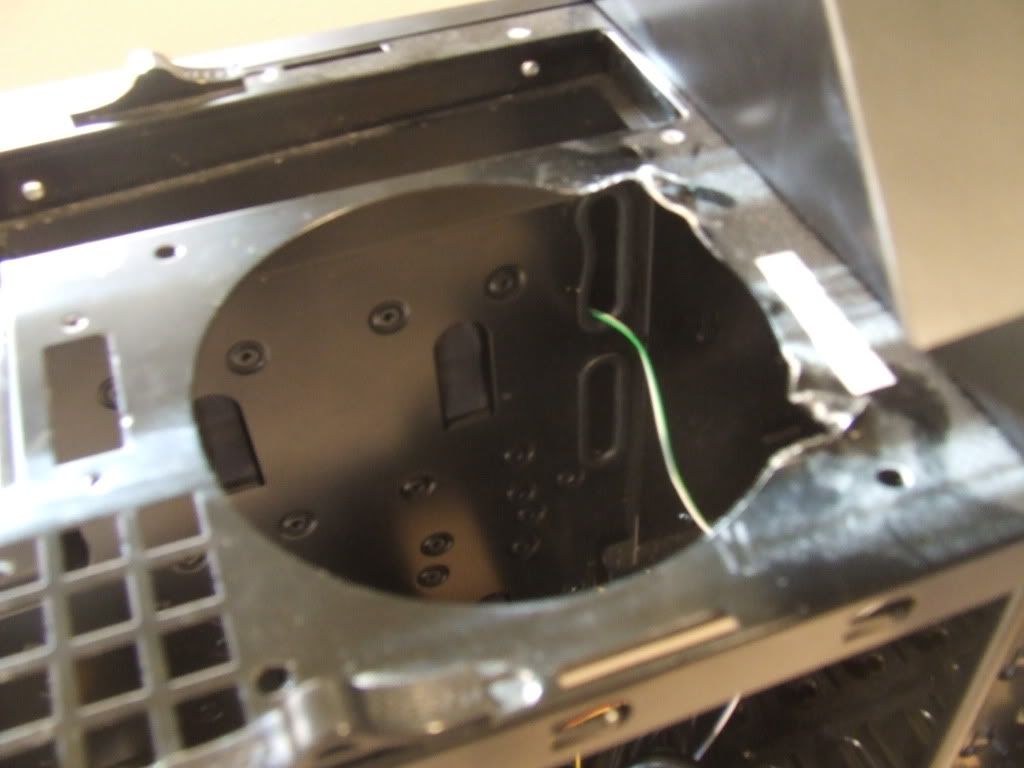 What I Need:
-bitspower shining silver compression fittings (regular, 45deg., 90deg.)
-bitspower plug (shining silver, the nice looking one
)
-EK 3-way sli bridge (the water cooling connector)
-or any other SLI connectors for a 3-way
BONUS:
-front in panel connector wires for corsair 800D
-hot swapable bay circuit(connector pannel) for corsair 800D
-optical drive
-LED lights
RULES:
-must have all "What I Need" items to qualify
-bonus list is extras, the more you do the more likely you win
-dimensions must be scale to real life objects
-2 week deadline (may change)
-looking for detail, scale, and accuracy
-files must work in maya (program I am using)
LAST WORDS:
If you want to enter please let me know and make a post in this thread, when you are finished post the rendered shots on your post or pm them to me. If you have questions or want me to send pics of the items I requested I will send you some if you ask. I want good work and will show you what I am expecting and post some of my work of the computer. AND I MAY ADD MORE PRIZES. And the winner will be announced.
MY WORK: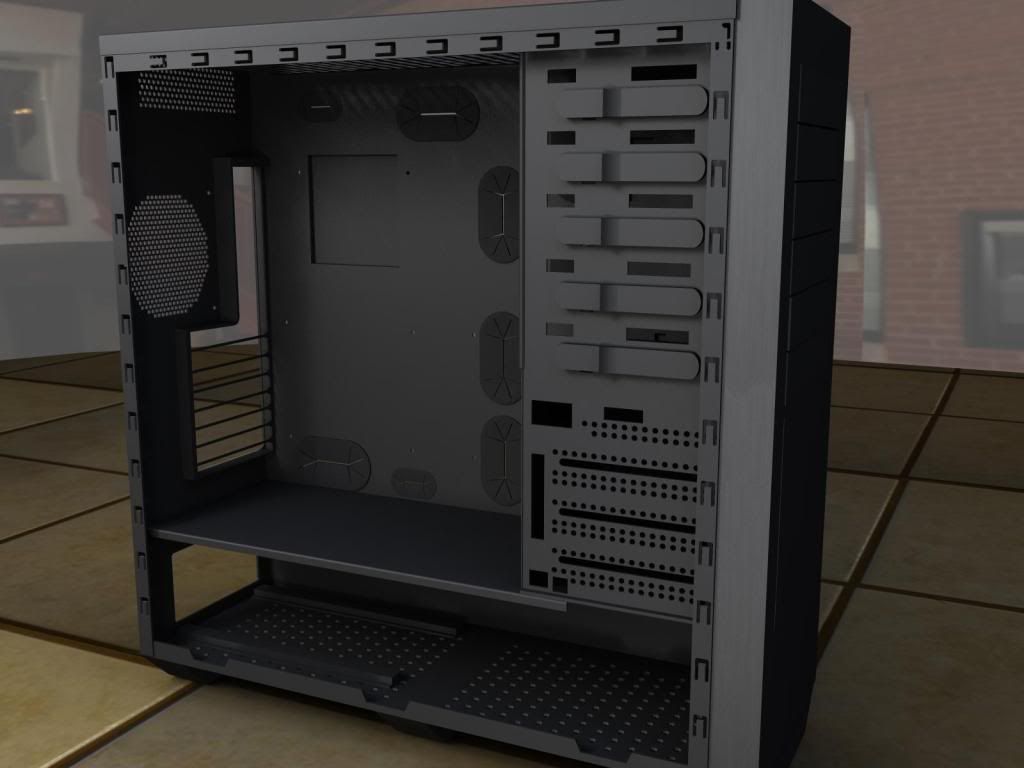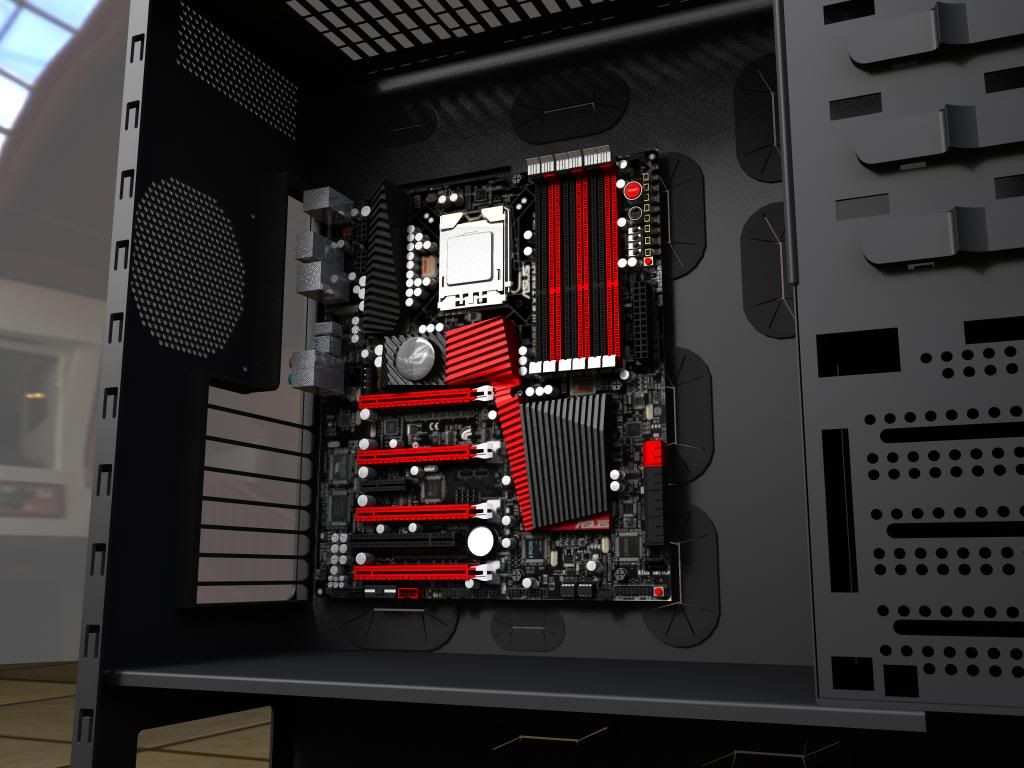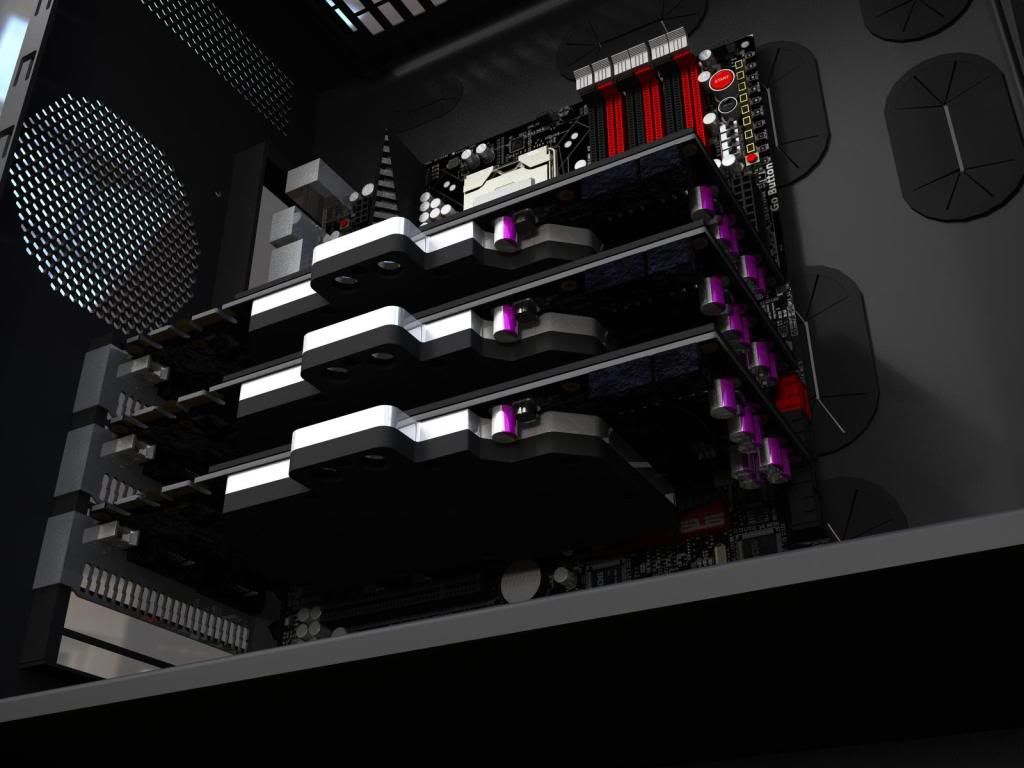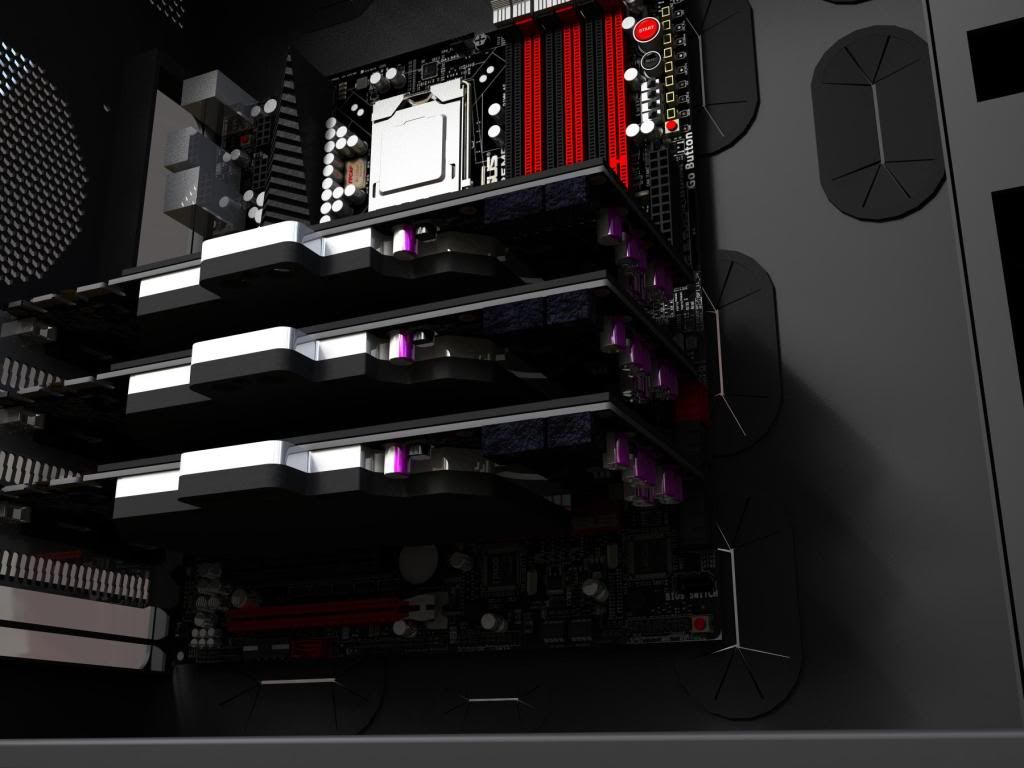 CPU
Motherboard
Graphics
RAM
intel i7 930 (4Ghz)
asus rampage iii extreme
SLI gtx 480's
ddr3 corsair domintator (1600mhz) 6gb
Hard Drive
Optical Drive
Cooling
Cooling
corsair 32GB SSD/ 1tb 7200rpm storage
its a 20 dollar piece of junk
EK supreme HF full nickel (cpu)
EK-FC480 GTX acetal/ nickel (cards)
OS
Monitor
Power
Case
windows 7 premium
HP 2159m LCD 1080p
antec HCP-1200
Corsair 800D
View all
hide details
CPU
Motherboard
Graphics
RAM
intel i7 930 (4Ghz)
asus rampage iii extreme
SLI gtx 480's
ddr3 corsair domintator (1600mhz) 6gb
Hard Drive
Optical Drive
Cooling
Cooling
corsair 32GB SSD/ 1tb 7200rpm storage
its a 20 dollar piece of junk
EK supreme HF full nickel (cpu)
EK-FC480 GTX acetal/ nickel (cards)
OS
Monitor
Power
Case
windows 7 premium
HP 2159m LCD 1080p
antec HCP-1200
Corsair 800D
View all
hide details