Ok, so I have this Thermaltake v3 black edition, which is a good case that I got for 30 bucks after rebate at compusa on sale, and I like it, cept its set up weird, and im aiming for better temps, and...I got the itch to mod.
This is how it sat before I dug into it...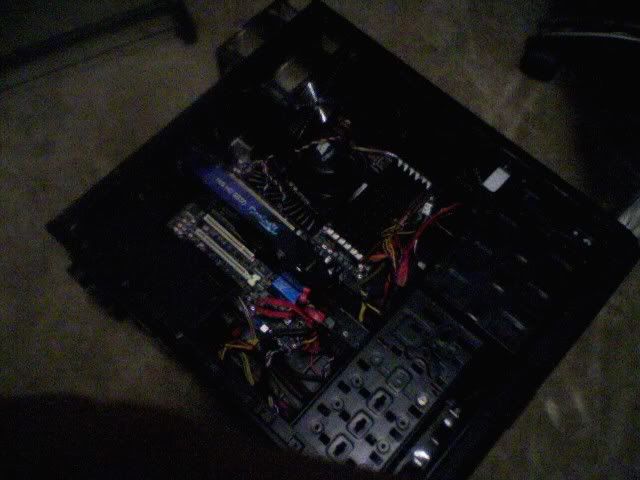 Has a 5830, i7-930 running at 4.0ghz at the moment, 2x 38mmx120mm silenex iextrema pro 1400rpm/90cfm fans. Runs at about 32f/65f. Not bad.
But, I want something to do, so reversing the board, and making a shroud for the cooler seems like good areas to start.
Heres the pc running on a shelf...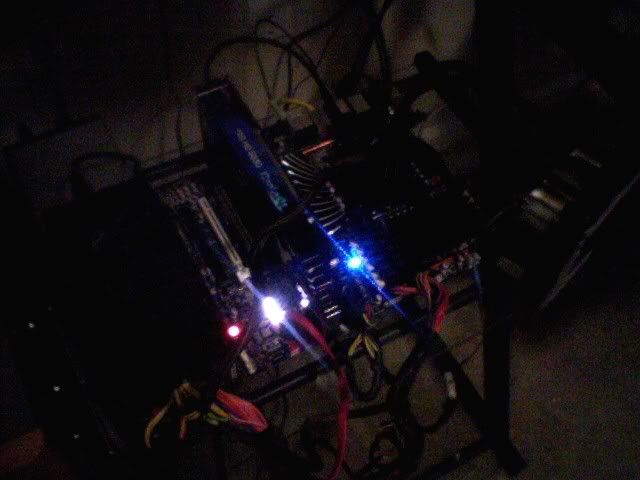 sry for the darkness, will have brighter in the morning, its a cell phone camera.
And, gutted out.
Moar pics to come!
Any suggestions, feel free to post, i LOVE feedback!
-Justin