Quote:
I am pleased to announce the release of the MCW80's successor:

The MCW82 Universal GPU Waterblock.

What you will not see:
- any difference in outside appearance
- any difference in price
- any difference in thermal performance

What you will see:
- a substantial improvement in pressure drop; the block is now closer to the MCW60 in terms of pressure drop vs flow rate
Figured those who have the MCW80 would like to know about the upgrade program....
http://www.swiftech.com/mcw82upgradeprogram.aspx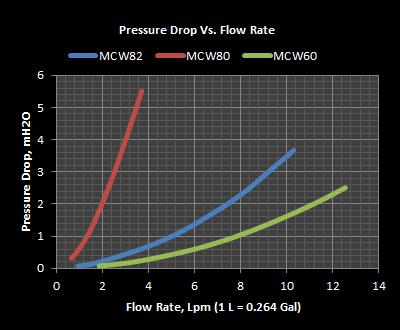 I considered a couple MCW80's but I was put off by the poor flow rate... I may look into the MCW82's though...
CPU
Graphics
RAM
Hard Drive
Athlon 64 3500+ 2.2Ghz
9800GX2 (wet) 1998Mhz Shader
4.5GB mixed
WD Caviar black 20GB 'SS'
Optical Drive
Cooling
OS
Monitor
Cheap beige DVD ROM
Koolance full copper GX2 block
Vista 32bit
LG W2486L
Power
Case
Antec EA650
Antec 900
View all
hide details
CPU
Graphics
RAM
Hard Drive
Athlon 64 3500+ 2.2Ghz
9800GX2 (wet) 1998Mhz Shader
4.5GB mixed
WD Caviar black 20GB 'SS'
Optical Drive
Cooling
OS
Monitor
Cheap beige DVD ROM
Koolance full copper GX2 block
Vista 32bit
LG W2486L
Power
Case
Antec EA650
Antec 900
View all
hide details