Here are some pics of the fitment issues
Here is the problem with the barb on the rad.
HDD cage painted, I think it looks MUCH better now.
I will be making my own case for the PSU as it is far to long to allow my vid card to fit. I will make it out of plexi and paint it black.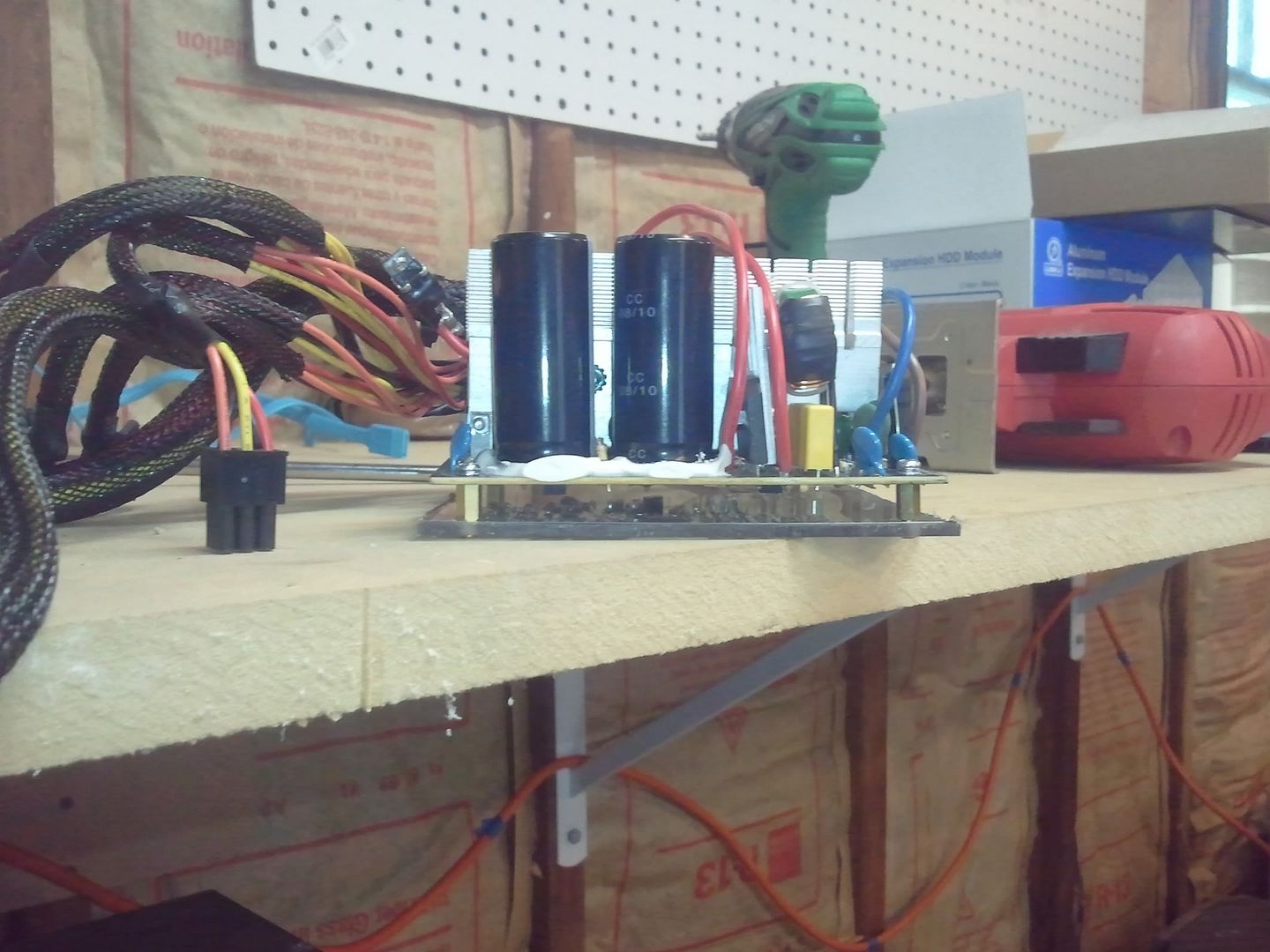 Easter bunny snagged me early today but im hoping after the "festivities" I can get back to fabbing the new PSU case.