So I've been folding for about 3 weeks, using v7 client since it makes everything easy and neat, but every time I turn off the client and try to restart I get this error
The local client exited unexpectedly, please check for errors in the log file in the following directory:
C:\\Program Files (x86)\\FAHData
Restart the client?
Also, the client up top says " Client: Local Offline(in a blue box) Inactive. "
My slots for folding are empty, and the only thing I can click on is the congif, but it only shows the connection config. Everything else is greyed out so I have no idea how to connect and start folding again. This has happened to me 3 times now, First time I turned off my computer at night and the next day when I tried to reopen to fold. The second was I left it on 24/7 and I guess window updates at 3am caused my comp to restart, and third is today, where it froze and I had to force it closed(just when i finished a 3day wu too...). Each time to solve the problem I uninstalled and reinstalled. If i reinstall then everything works fine, but I don't want to do this every time something happens. Any help would be greatly appreciated.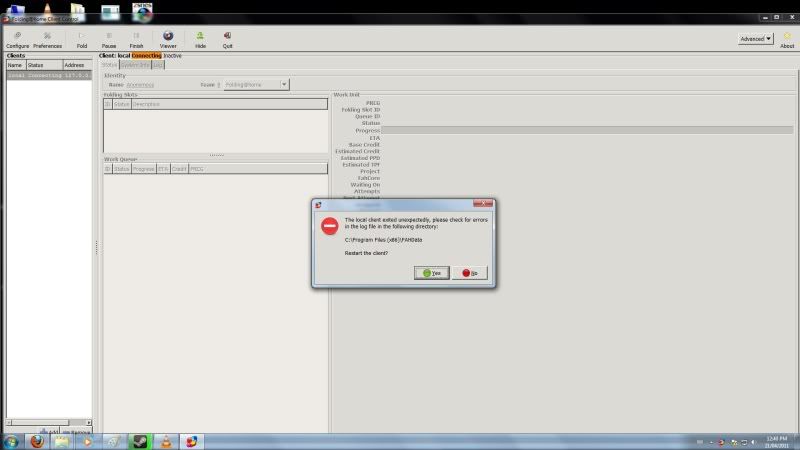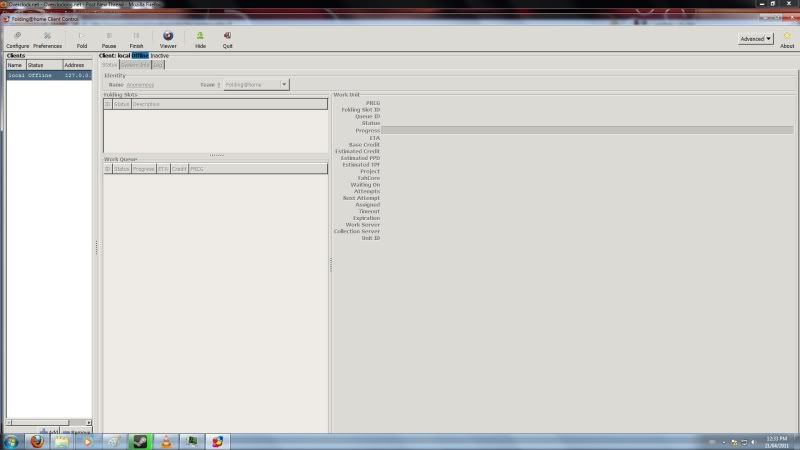 Edited by alchemik - 4/21/11 at 9:47am