video:
http://www.4gamer.net/games/120/G012075/20110424001/
bad translation
Quote:
Today (April 24, 2011), AKIBA_SQUARE in Akihabara, Tokyo, PSP software for " Phantasy Star 2 Infinity "event" like the national Thanksgiving 2011 Infiniti supported by two Phantasy Calorie "is held.
In this event, scheduled for year 2011 services, will be tested in the summer of 2011 and α (story) in " Phantasy Star 2 "(PC) The latest information was released. The report is to convey the whole event again, tell flash where First You Hashi.

This PV is exposed on the stage, for it was made by Mr. Sakai Satoshi producer commentary. Have appeared in movies as a keyword if I remember correctly, as follows. Since it notes in a hurry anyway, and there typos that time to pardon.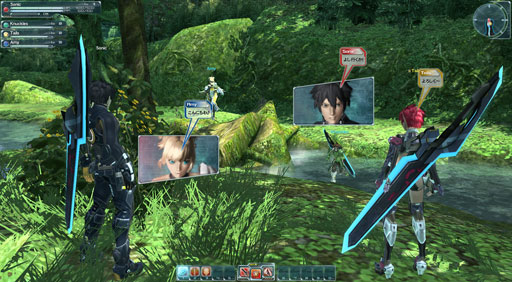 "Convoy to travel the infinite universe [Oracle]"
"Waiting in the stars of the unknown, a new adventure"
"Wrap the Universe" evil "invasion"
"Those who confront his name is [ARCS]"
"Do you protect the universe, the universe is either eaten"
"The ending, the hero (kid) is in our hands"

- Now, RPG or adventure there?
- Always the first place. TPS Combo random field to foresee what action Haiburiddokasutamuakushon style jumping every time something happens ・・Shimuresuueza ・? Intaraputoibento goal is infinite Adventures]
- A never-ending adventure, now again.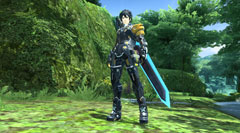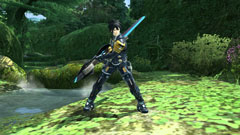 Mr. Sakai said, " Phantasy Star "I felt the joy of online gaming, and what it can feel once again surprise and discovery, now being lost to an RPG" adventure "can feel what the goal, this time" completely new "in" Phantasy Star 2 "and it has produced. Fans of the series, as well as online gamers, online gaming inexperienced people, new fun, I want to taste the pleasure he said. In addition, this public element of this work "fun" new looks are just a few of.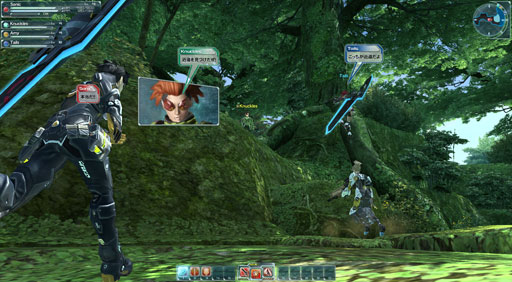 The "Phantasy Star 2" on the PC platform with the hope that more people participate, because it seems that the high degree of freedom. However, "PC games can not be had made, and not a PC game so far, those that own a PC you'll want to play the game thinking that the" likely that the goal of .
The current minimum requirements for testing, so that α is published in the following pages, who would want to check the gas.

"Phantasy Star 2," so that information and the details will be announced before the test at α, until it was released screenshots and imagine various meanings, while PV was filling in, not looking forward to I want to.
The draw cord Deadline α testers have become so until 20 May 2011, people who still have not let me apply the procedure as soon as possible.