I've got the EK HF-Supreme full nickel coming for am3. And the 6970 Razor gpu block.
I'm going for this type of flow pretty much. I found a pic on the gallery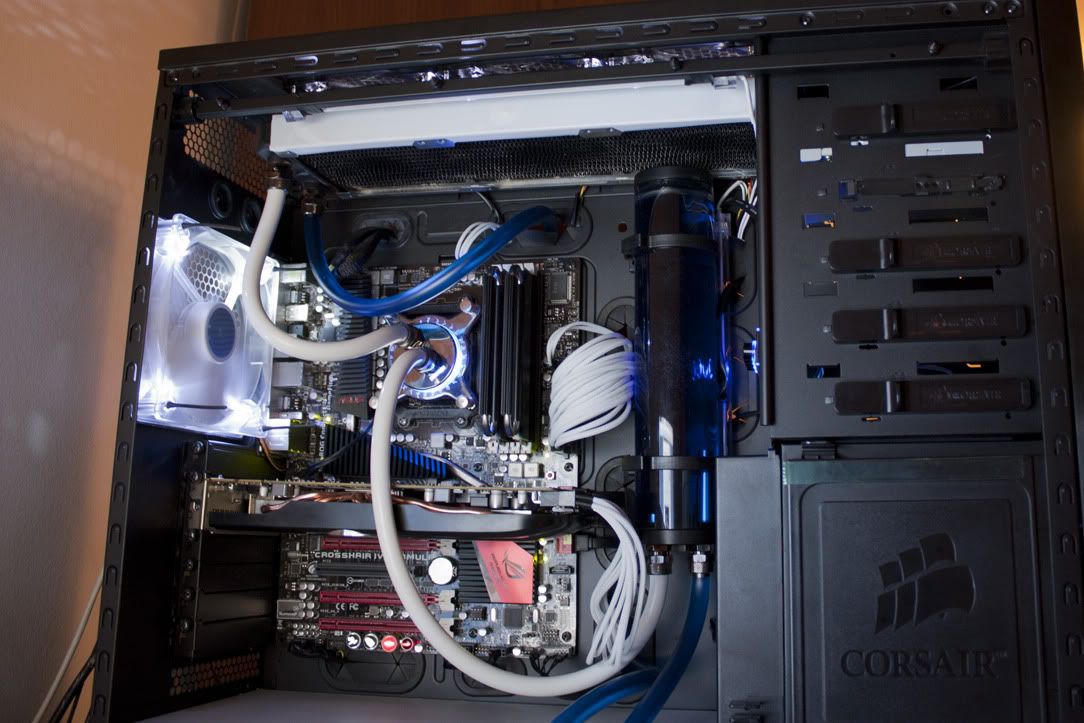 and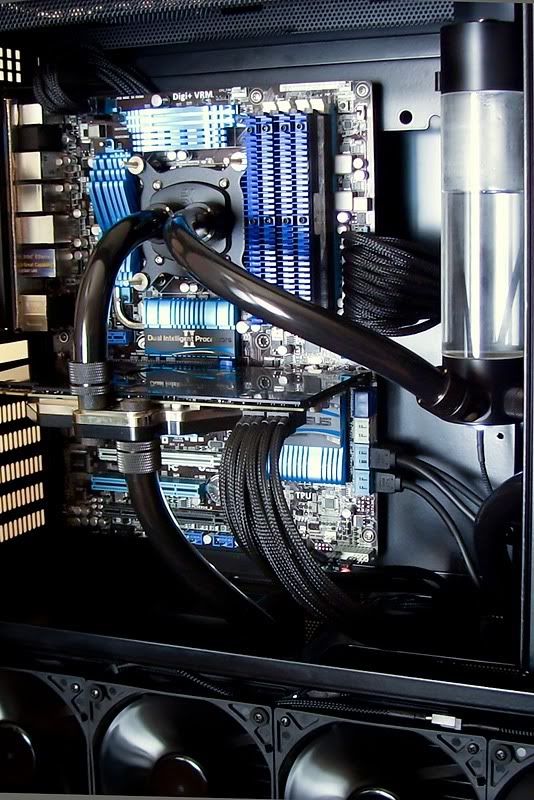 Where would I want to put rotaries and angled fittings??
These are the parts I have coming.
RX360 Rad
EK Multi Option X2 250 res
Swiftech MCP655 w/ EK D5 top
Razor 6970 gpu block
EK Supreme nickel CPU block
Thank you for any help. I think I'm gonna go with the 3/8 ID 5/8 OD tubing. Primochill brand. Any other suggestions welcome!
CPU
Motherboard
Graphics
RAM
1100T BE @ 4.1ghz
ASUS Crosshair V Formula
Gigabyte 6970 reference
8GB Gskill Ripjaws X 1333
Hard Drive
Optical Drive
OS
Monitor
Crucial 128GB SSD | Seagate Barracuda 1TB
Generic
Windows 7 Home Premium
ASUS VE249
Keyboard
Power
Case
Mouse
Razer Lycosa
Corsair AX750
Corsair 800D
Razer Deathadder
View all
hide details
CPU
Motherboard
Graphics
RAM
1100T BE @ 4.1ghz
ASUS Crosshair V Formula
Gigabyte 6970 reference
8GB Gskill Ripjaws X 1333
Hard Drive
Optical Drive
OS
Monitor
Crucial 128GB SSD | Seagate Barracuda 1TB
Generic
Windows 7 Home Premium
ASUS VE249
Keyboard
Power
Case
Mouse
Razer Lycosa
Corsair AX750
Corsair 800D
Razer Deathadder
View all
hide details