Hey everyone,
I bought an Alienware Aurora over a year ago before I really knew anything about overclocking, case building, modding ect. As i learned more I wanted to test out some case modding on my Aurora (figuring if i screwed it up, id just build a new pc from scratch and never look back)
I set out into the yard with my dremel, my jigsaw, some sandpaper and paint, and a large order into frozencpu.com...ready to hack and slash my alien into a new machine.
Turns out I was thrilled with the outcome, and think i did pretty damn good for a first case mod with no prior experience.
I had a vision in my mind of a mad scientist pc, tubes and glowy things galore!
Here are some pics for you guys....sorry they are so low quality I had to use my phone. I will add some better pictures once I get my camera sorted.
Original Case: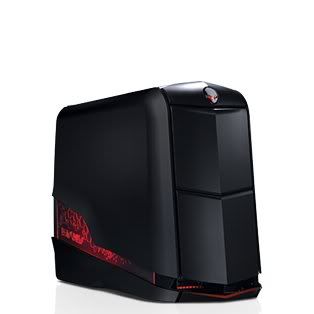 Mr. B: