I'm considering a Lian Li x500fx
http://www.newegg.com/Product/Produc...82E16811112317
and would like to know if
1. this layout would work
and
2. If it is even possible to fit the rad and fans without running into the GPU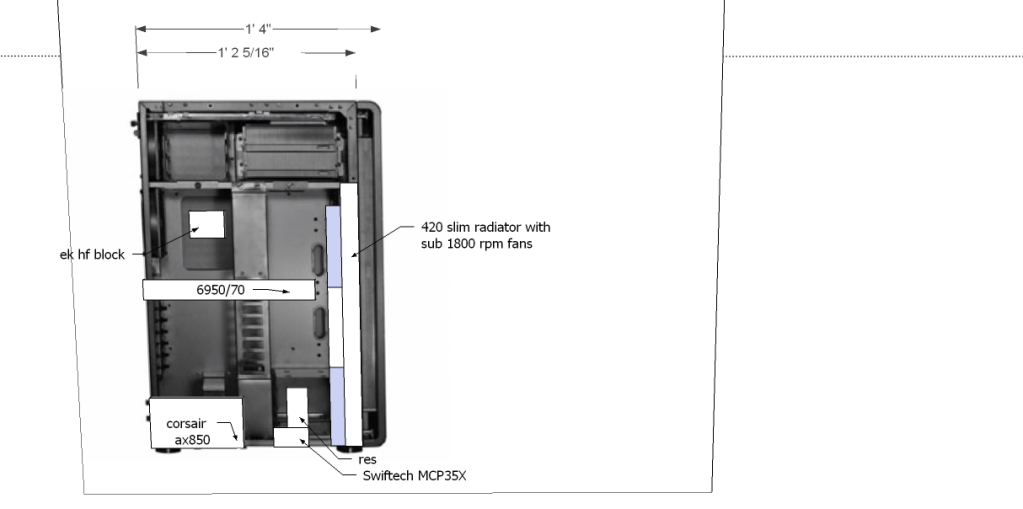 another option would be the Lain Li x2000f which is about 1.4 inch deeper and 3"+ taller.
I'll be using an Intel 2600k chip with an EK HF block
a 6950/70 with and XSPC block
Swiftech MCP35x plus res.
I'm still looking at rads.
If i were to add an additional 6950/70, would a 420 be able to handle it.
Thank you, i appreciate all the help i can get