I recently built my first computer, it was very intimidating having all the parts and knowing not only have I never done this before, but also I better not screw up cause I have $850 worth of hardware here!
Actually built 2
It was actually very easy, I had help via some friends on MSN and everything assembled very nicely. I wasted quite alot of money doing upgrades here and there only to realize that these upgrades are really not going to do much for me. That's when I built an entirely new one.
PC #1
Case: Antec Twelve Hundred v3
Mobo: Asus M4A89TD Pro
CPU: AMD Phenom II x6 1100t
GPU: Radeon HIS IceQ 5770 Turbo
RAM: G Skill Sniper (2 x 4GB)
HDD: WD Caviar Blue 500GB
PSU: Sparke 750w Gold Class Modular
Monitor: Asus VE228H 21.5" Full HD
CPU Cooler: Tuniq Propeller 120
PC #1:
(want to learn more about Overclocking the 1100t, Like how much voltage on the NB and the Vcore ect for a 4ghz OC, It's actually back at stock speeds ATM)
(before any cable management)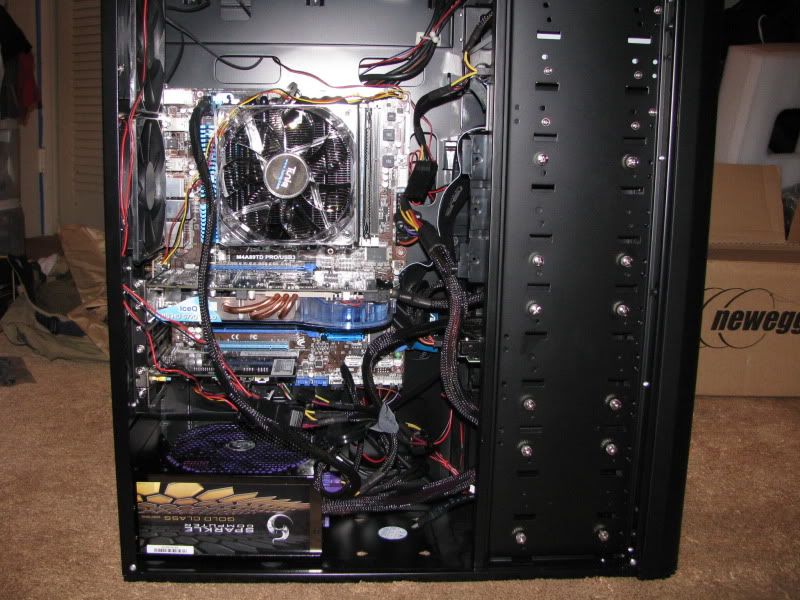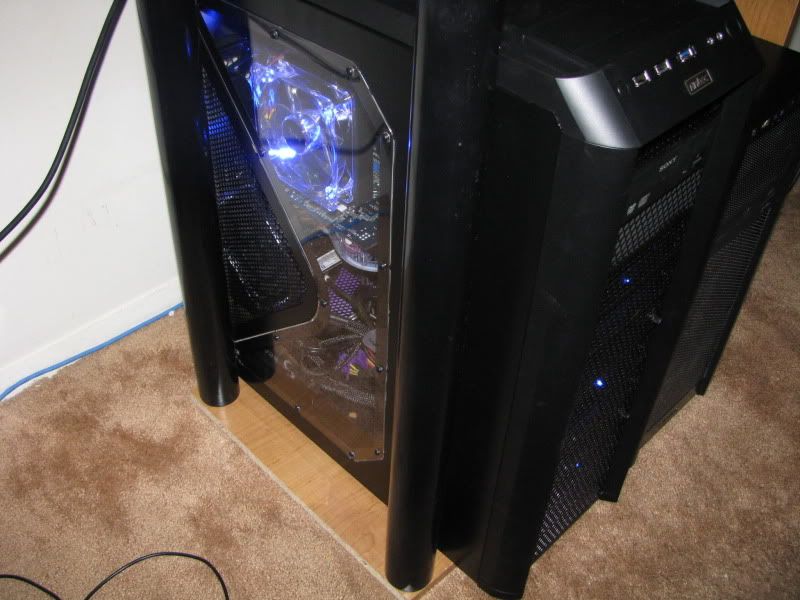 PC #2
Case: Antec Three Hundred
Mobo: Gigabyte GA-P43-ES3G
CPU: Intel Core 2 Quad Q8300 Yorkfield
GPU: BFG Tech Nvidia 8600 GS
RAM: G Skill DDR2 800 (4 x 2GB)
HDD: WD Caviar Blue 80GB
Raidmax 500w (no LED)
LG W2040T-PN Glossy Black 20"
PC #2:
I decided against Crossfiring the 5770' I'll get a pair of 6970's late this year if need be.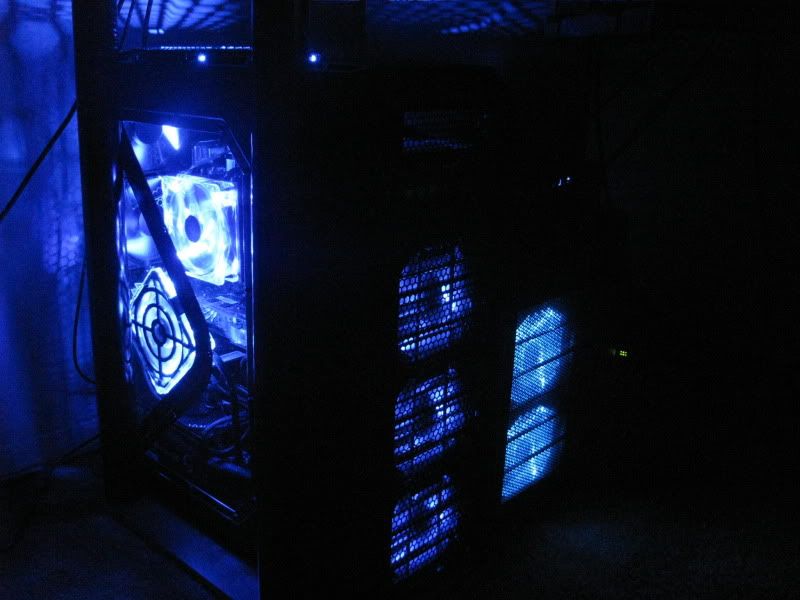 Edited by jagz - 4/25/11 at 12:49pm