The Lightshow - AMD Build
The Lightshow - AMD Build
---
Hello all and welcome to the Lightshow, this rig is themed around the AMD Red Team.
Being a full time student and part time worker with a limited budget, I had to cut some corners and basically buy each part as they would go on sale, even looking on the second hand market (mostly kijiji) this build is my main and only one, so I will be using it for everything; work, play, render, stream, encode, etc.
Video of it in action.
https://twitter.com/BlazeK_AMDRT/sta...44139634552834
Performers -
Case: In Win 805 Infinity
Motherboard: ASUS ROG Crosshair VI Hero
Processor: AMD Ryzen 1800X
Processor Cooler: NZXT Kraken M22
Video Card: EVGA GeForce GTX 980 Superclocked ACX 2.0
Memory: Corsair Vengeance LPX 16GB DDR4 3200MHz
Storage: Intel 730 480GB SSD
Power Supply: Corsair RM1000x
Being a student on a budget, each piece was purchased during a sale, which is why I had to cut some corners such as getting a 1st gen Ryzen as well as the GTX 980 and 480GB SSD. Project took me 6 months to complete since I was really waiting on parts to go on sale, had to buy them one by one.
The guts: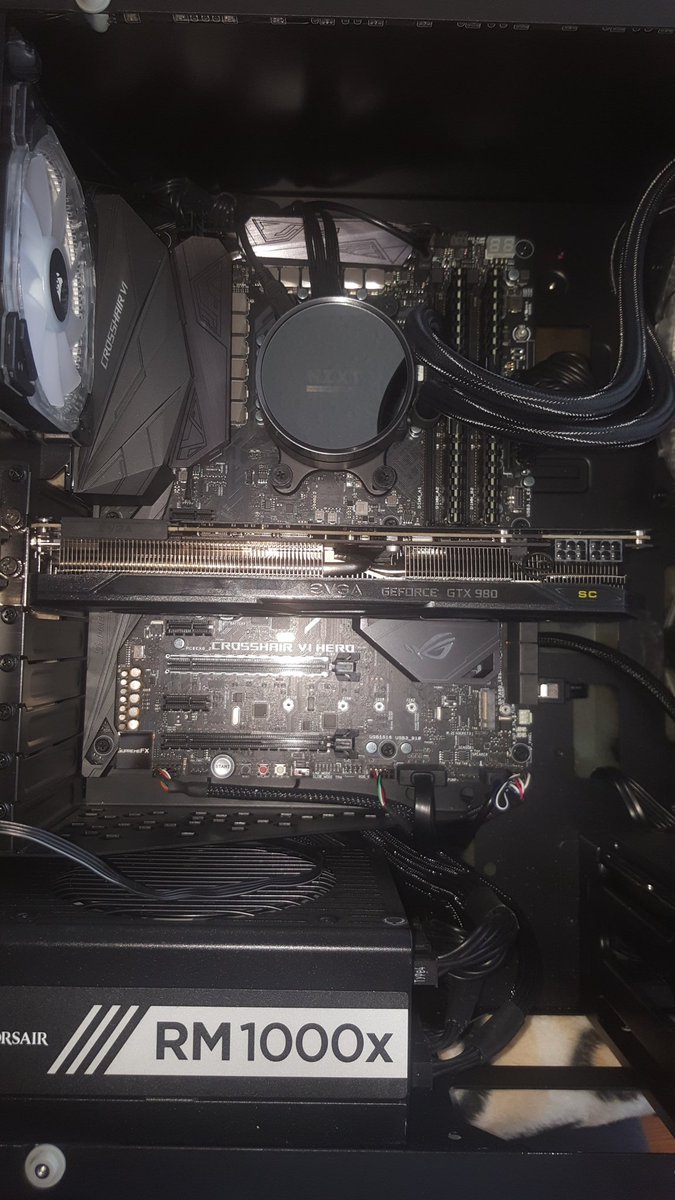 An older VisionTek Radeon card I had laying around during testing since the 1800x doesn't have an iGPU.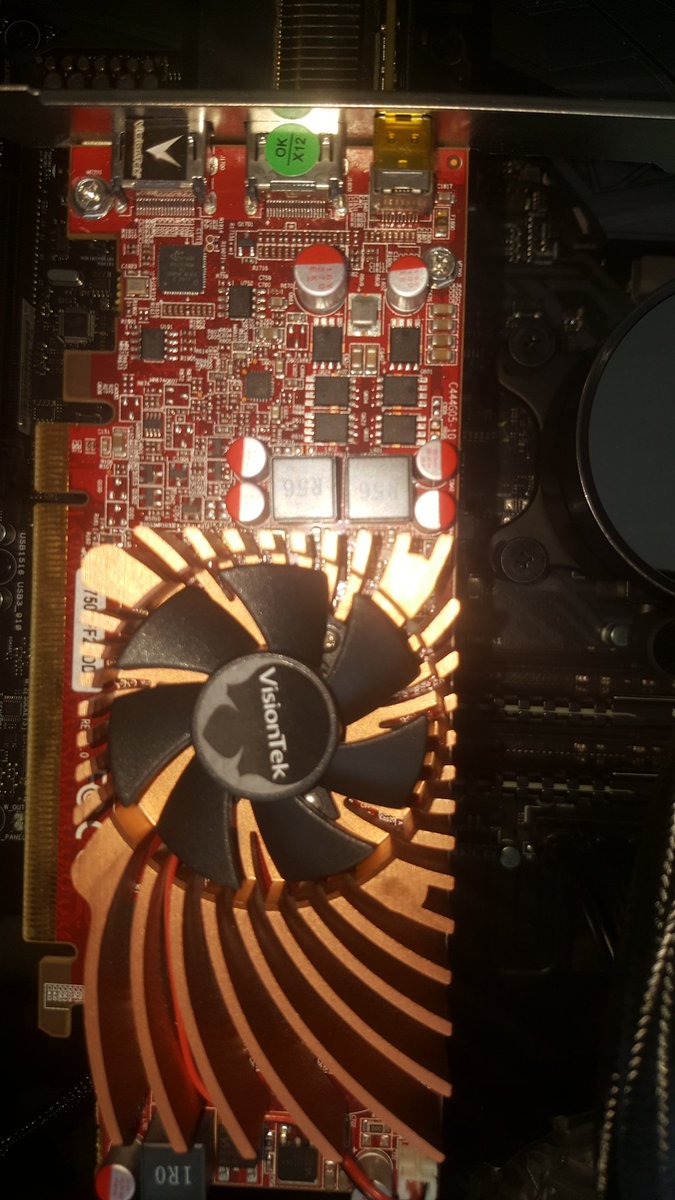 How it looks from the side, the square you see on the bottom left is a mirror I purchased from the dollar store, I purchased attached it to 4 wooden pieces, slapped the Ryzen sticker on it and inserted a red LED strip around the center of it to give it that effect.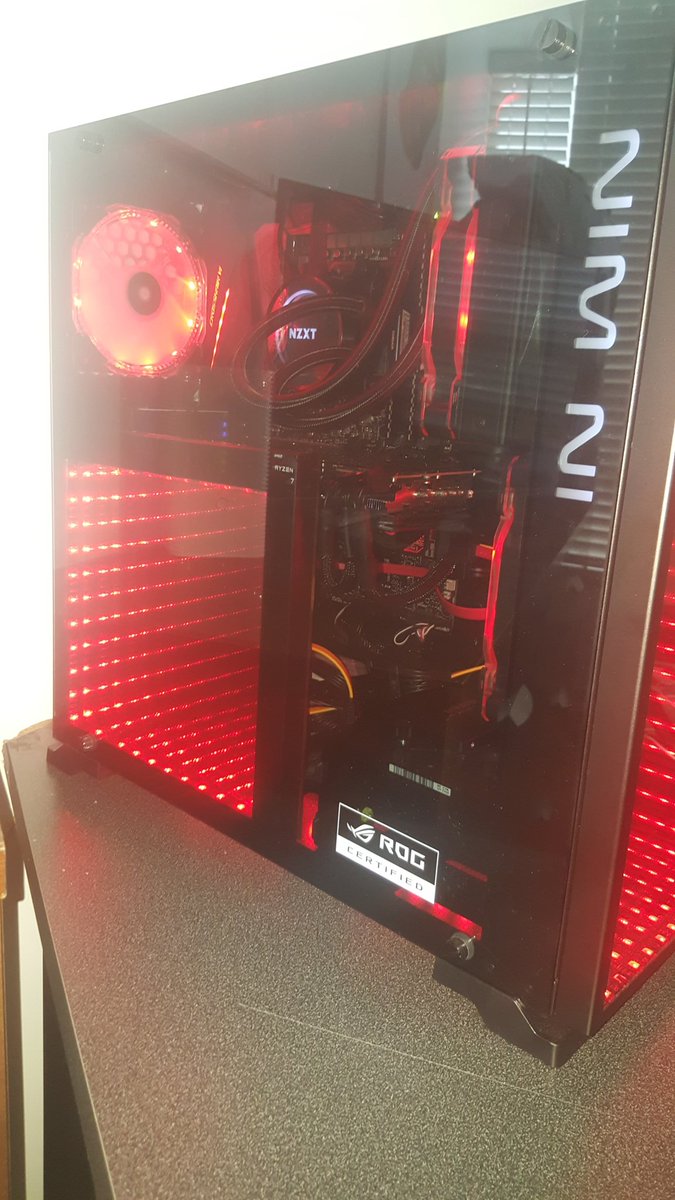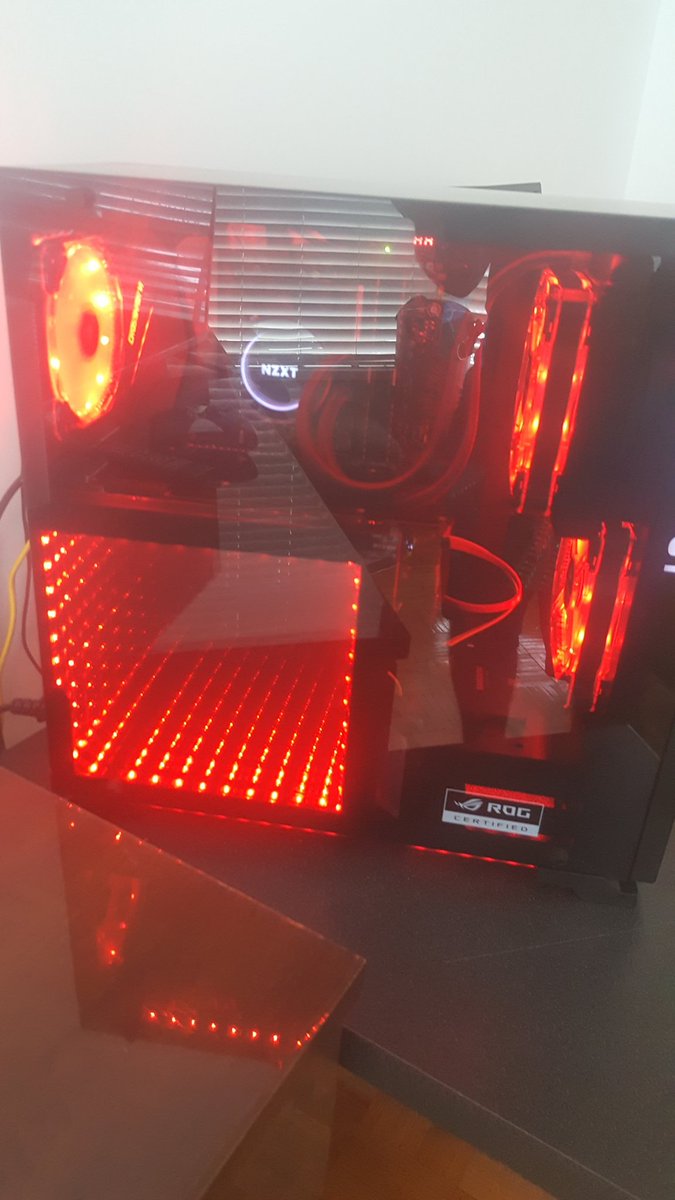 To do list:
- Get a Radeon card, I'm looking at some choices: cheaper option would be RX 480/580, more expensive option RX 5700 XT but my dream GPU is the Radeon 7.
- Get a Ryzen 9 processor, I have the latest AMD chipset and BIOS from ASUS (v7704) so I can upgrade to a newer CPU, Zen2/Ryzen 3rd gen.
- Get a storage drive with more space, the Intel 480GB SSD is fine, has good rd/wr speeds but 480GB just doesn't cut it... I always have to uninstall games to reinstall new ones, games these days are 80GB+ to 100GB+ and I can't seem to have more than 4-5 games installed at once.
- Get 2x120mm fans for under the case, install them as intakes for more airflow.
---
Last edited by xzamples; 02-03-2020 at

01:59 PM

.
Currently Active Users Viewing This Thread: 1

(0 members and 1 guests)
Posting Rules

You may post new threads

You may post replies

You may not post attachments

You may not edit your posts

---

HTML code is Off

---