Best used 1155 motherboard out there?
Best used 1155 motherboard out there?
---
Hi all. I'm looking for the biggest baddest cheapest used motherboard I can find. Something that would have came out of something like... a Dell Optiplex. But not necessarily that computer, just whichever one like that happened to have the best motherboard. This way, I can find it on ebay for somewhat cheap. I'm just building a new HTPC and I do want it to be the best I can get... for cheap. If that makes any sense.

Seems like some off the shelf desktop must've had a decent motherboard for Socket 1155. I've Got a Core I5 2500 that I'm going to run in it. Not the K model so it can't be overclocked. So you see why there's no point in me buying an actual good motherboard for it. My budget for the board is something like $12-$30. Just needs to be a motherboard that will work good for a 4k video HTPC, but I don't really know which ones are good and which ones should probably be avoided.
---
"Executing execution.exe"
CPU
3570k @ 4.6Ghz @1.35v
Motherboard
Gigabyte Z77x UD3H
RAM
16Gb Gskill Ripjaws 2133Mhz @ 9-11-10-28
Hard Drive
Samsung Evo 850
Power Supply
Silverstone 900 watt
Cooling
Thermalright Ultra 120 Extreme
Case
Silverstone Raven (1st edition)
Operating System
Windows 10 Spy Delux
Monitor
Xstar 27" PLS 1440p
Keyboard
Wireless ergonomic
Mouse
Logisys Wireless trackball
▲ hide details ▲
https://www.ebay.com/itm/Dell-Optipl...6bb437d02d78bb
i've upgraded my optilex 3010 with some spare parts i've had/gifted :
https://www.modsrigs.com/detail.aspx?BuildID=40667
about 4k video this will depend your cpu onboard vga and not the motherboard ,i think it can handle it.
(in case you get a usb header error message on boot,you will need to make a small mod to the green usb header ,just install a jumper on 8 and 10 pin)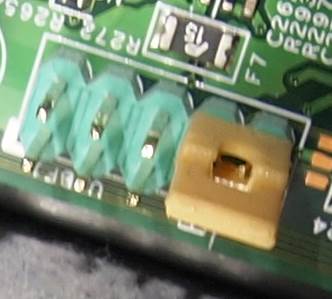 ---
Asus Rampage IV Black Edition,Intel Xeon
[email protected]
,7ghz,Corsair XMS3 64GB DDR3(8x8),Samsung 950 PRO 256GB,EVGA GeForce RTX 2070 XC GAMING 8GB,Lian Li PC-60FNWB ,Corsair Gold AX750PSU,Noctua NH-D15 .
Asus Rampage III Gene,Intel Xeon
[email protected]
4,5ghz,Corsair XMS3 24GB DDR3(3x8),Samsung 950 PRO 256GB.
Register your evga products.
Buy evga products with discount 5%-10%
---
Last edited by nofearek9; 06-17-2019 at

07:55 AM

.
Currently Active Users Viewing This Thread: 1

(0 members and 1 guests)
Posting Rules

You may post new threads

You may post replies

You may not post attachments

You may not edit your posts

---

HTML code is Off

---