Some D5 Pumps are different than Original Laing
New to Overclock.net
Join Date: Apr 2019
Location: Portugal
Posts: 58
Rep: 0
I dont care, peanuts, if it is more silent or not, or discuss the sex of silence, here...
Thank you for clarify i made a buy of a standard normal D5. Period.
New to Overclock.net
Join Date: May 2012
Location: Belgrade, Serbia
Posts: 1,885
Rep: 36 (Unique: 26)
Normal D5 Pump is silent up to 70%. Than some noise is normal.
There is a good chance that D5 with Speed Control without new changes etc could work on speed 4 in closed case without noise.
Even if you hear some nice many times D5 after 24-48h use on same speed is less noisy then when you start first time.
This is pump you should looking for. If you find someone reliable worth paying similar price as brand new EK or XSPC, etc..
Only little less because you will not get warranty 1 year. But they are reliable.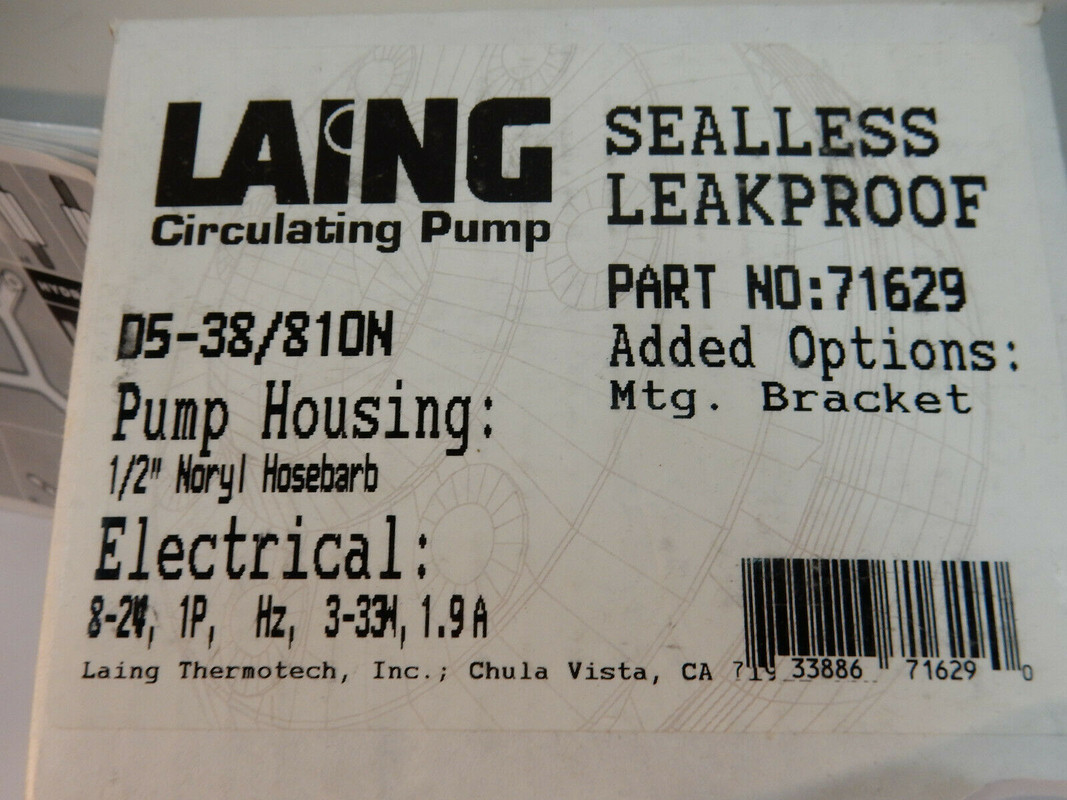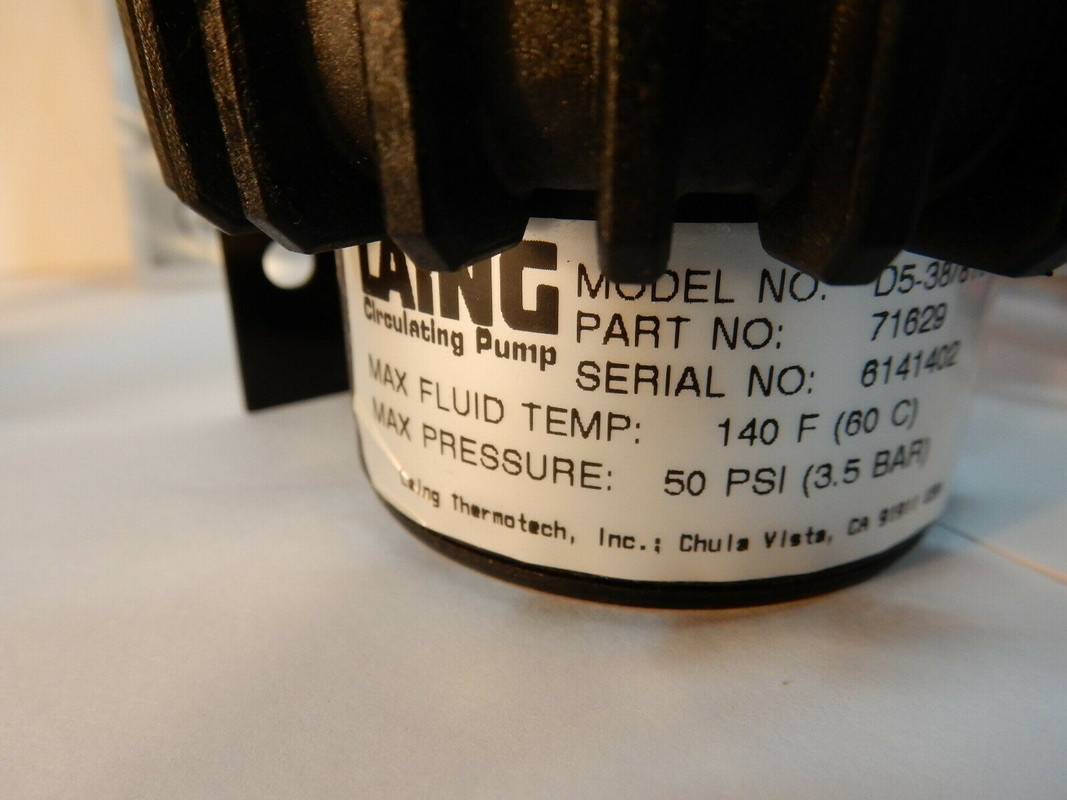 Even if they are not maybe from original factory they don't have changes latter applies with manufacturers who bought them to sell to computer enthusiasts.
These are numbers of Laing D5.
https://www.pumpvendor.com/media/lai..._D5_Series.pdf
You need D5-38/810N that's not strong version.
As you see on picture Part No is 71629
Currently Active Users Viewing This Thread: 2

(1 members and 1 guests)
Vlada011
Posting Rules

You may post new threads

You may post replies

You may not post attachments

You may not edit your posts

---

HTML code is Off

---