Discussion Starter
•
#1
•
I got bored today, so I decided to see if I could push my 2.5 year old Northwood a bit further. I've had it overclocked to 3.0 from it's stock 2.4 from the first day I got it. But recently I switched my thermal paste over to Arctic Silver 5 and watched my temperature plumit. So I figure "Why not?"
So heres my results: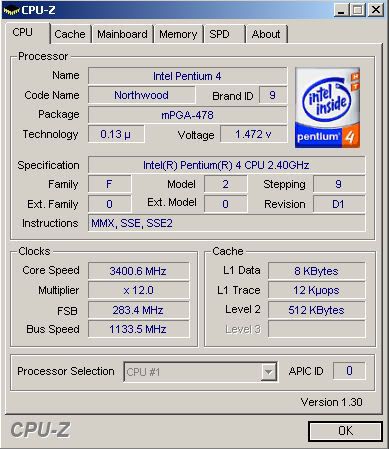 I used the distributed.net's Client to benchmark it's performance.
The 3.0GHz OC got me an average of 21,799,870 nodes/sec
Next I pushed it to 3.244GHz, which got me 23,215,038
And lastly, to 3.4GHz, topping out at 24,333,346
An 11% performance increase for an 11% extra overclock, and a total of a 30% OC on only my AS5 and my old
ThermalTake Volcano 7+
.
And it maxes out around a safe 64c.
Not too bad if I do say so myself.