Here are some results of my 3x old ass 36GB raptors RAID 0 on a ICH9 controller. One is a first generation with the smaller cache and the other 2 match specs. I preformed these test with the accurate setting, long test.
Seems to me one of the drives might of been defective?
Are your controllers SATA2? ICH10 for X58 right?
HDTune_Benchmark_Intel___Raid_0_Volume ICH9 software RAID 3x 37GB Raptors 128K Read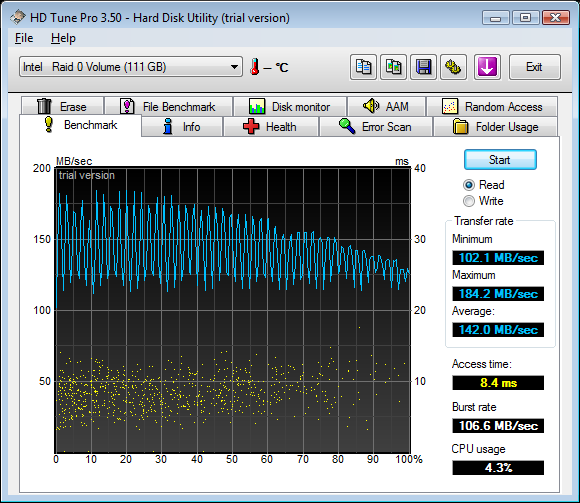 HDTune_Benchmark_Intel___Raid_0_Volume ICH9 software RAID 3x 37GB Raptors 256K Read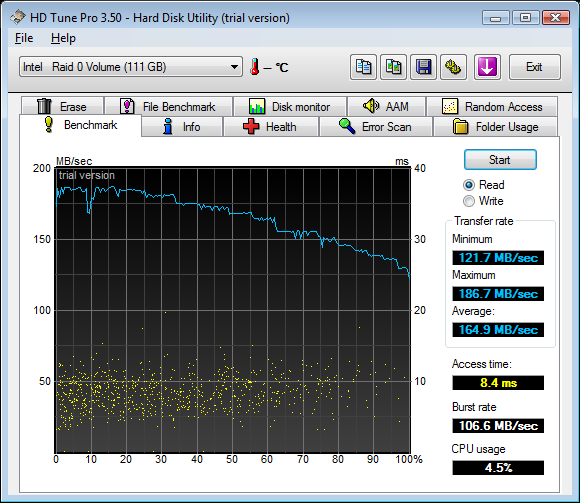 HDTune_Benchmark_Intel___Raid_0_Volume ICH9 software RAID 3x 37GB Raptors 512K Read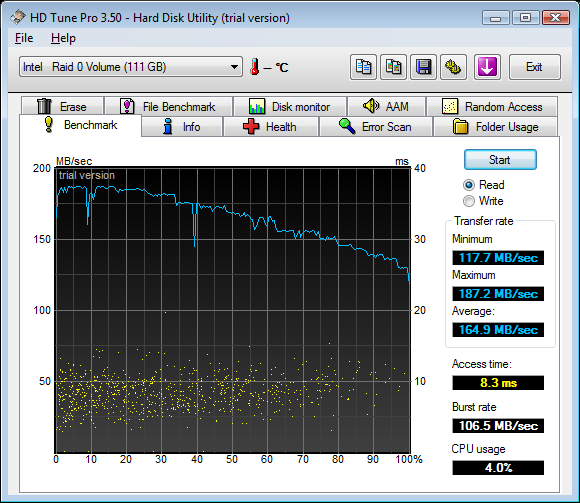 HDTune_Benchmark_Intel___Raid_0_Volume ICH9 software RAID 3x 37GB Raptors Random Access