Discussion Starter
·
#1
·
After installing Nvidia System Monitor onto my new XFX 790i Ultra SLI, I was really surprised to see how hot the southbridge was running at around 65C. And that was with a 60mm fan already on the NB heatsink. I was used to less than half those temps on my 650i even under load. You can see the hardware mod that got me those results
here
.
Back to the point, I was concerned about the longevity of my MB with temps like that from only lite duty tasks, so I went investigating and found a handful of options that I thought would work such as the
Thermaltake Extreme Spirit II
chipset cooler that I used to modify the heat pipes on my 650i and the
Zaward Twin Towers
chipset cooler which I planned to cut off the center tower and only use the offset one on top of the existing cooling system designed by Nvidia. Both of these options would require me to cut, grind down and lap the top of the stock SB heat sink. I wanted to see what results I could get before going to such extremes so I continued searching and came across
this little chipset cooling kit
and figured I could make something work with it.
I ended up using the 40mm fan that came with the kit on the upper section of the stock Nvidia NB heatsink next to a new
aluminum 60mm fan
on the main section. I actually ordered a handful of those multicolored aluminum LED fans along with some other stuff from
The Cooler Guys
as they had them for a couple bucks less than Direction.
I also have some
little 30mm fans
hanging around that work great for screwing into the sides of cooling fins like on mosfet heatsinks or chipset heatsinks. Those little fans last forever and they're cheap. So anyways, I screwed one into the side of the little heatsink that came with the chipset cooling kit and then used my dremel to cut some slits through the bottom in hopes of better airflow and/or heat transference. Then I mixed up some
Arctic Silver Thermal Adhesive
and dabbed it on top of the existing cooling fins over the stock SB cooling block to attach it. Five minutes later, I could pick up the whole motherboard by the thing.
I also swapped out the boring black 60mm fan I bought with the MB with a much more stylish aluminum one. The aluminum was a bit more challenging to cut and trim to fit the stock Nvidia heatsink, but well worth the effort as it will maximize the cooling efficiency with it fitting right up tight to it.
Okay so what did I actually change?
Replaced the stock thermal adhesive on the NB & SB with some Arctic Cooling MX-2
Replaced a 60mm 19CFM fan with an aluminum 60mm 4 LED 23.72CFM fan
Added a 40mm 4.84CFM fan to the upper NB heatsink
Added a 30mm X 30mm X 7mm Heatsink with a 30mm 3.7CFM fan to the stock SB cooling block
I'm really happy with the results. The MCP/southbridge has been running no hotter than 46C all day now; a far cry from 65C!
EDIT:
After realizing that my BIOS had been reverted back to default, I set everything back to my preferred settings and the MCP temps jumped back up to the 52C-54C range. That is still a great improvement, but I knew I could do better than that, so I went with plan B. I am starting a new thread for phase two of this project as it is an all out hardware mod. I am cutting the fins off from the top of the stock south bridge heat block, lapping it and installing a modified Thermalright HR-05 SLI on top of it.
CHECK OUT PHASE TWO HERE
Check out the pictures from phase one of this project:
Some views of the heatsink and fan: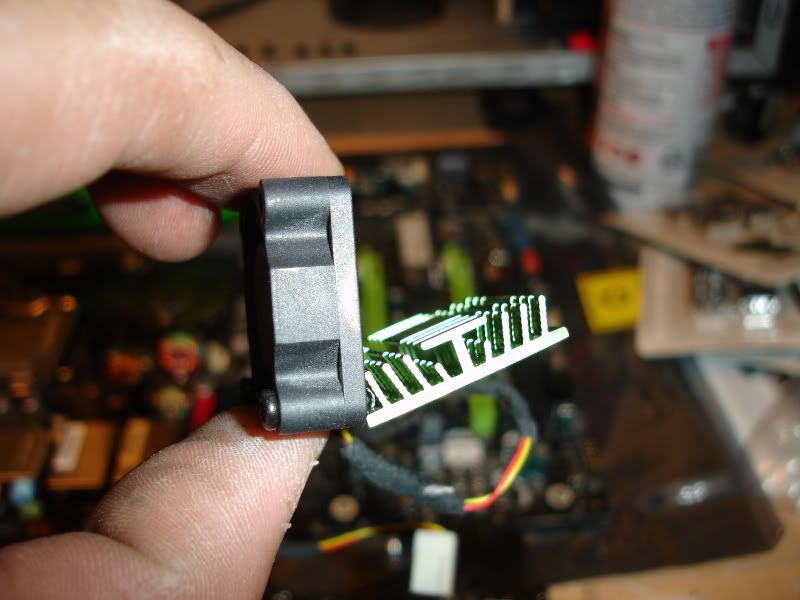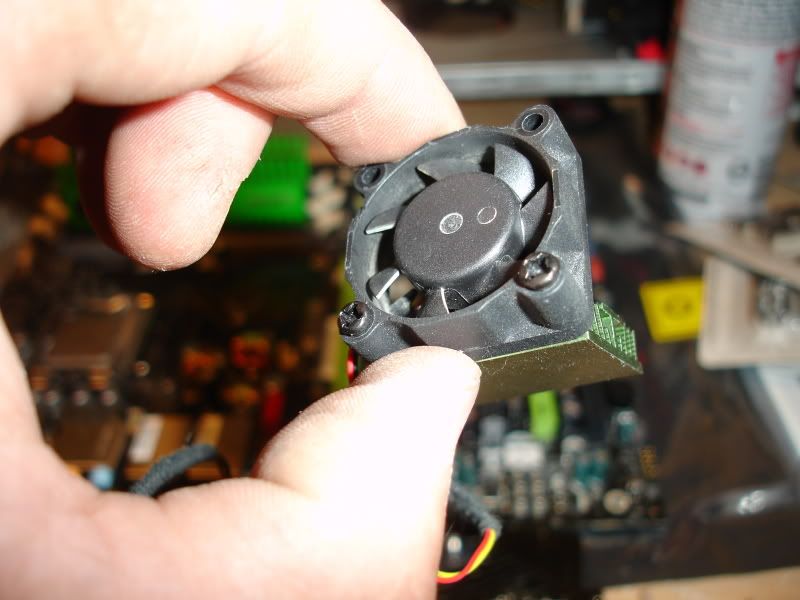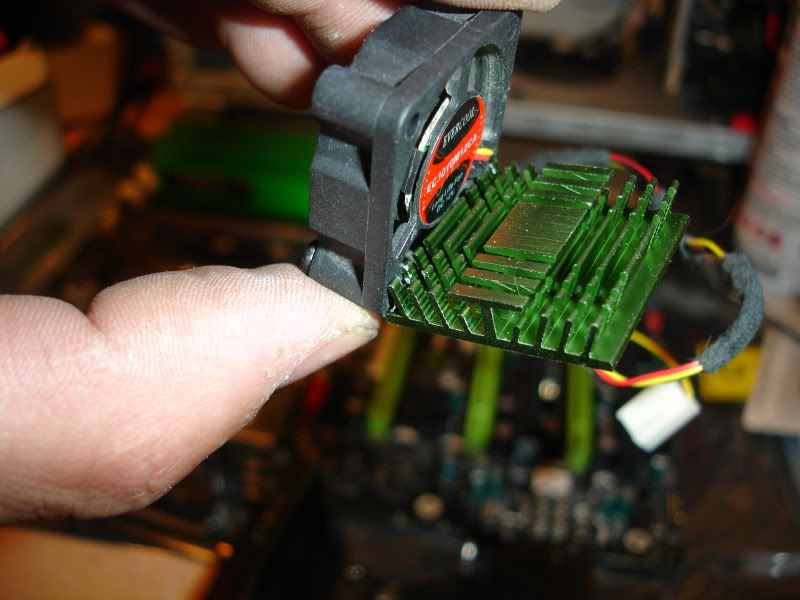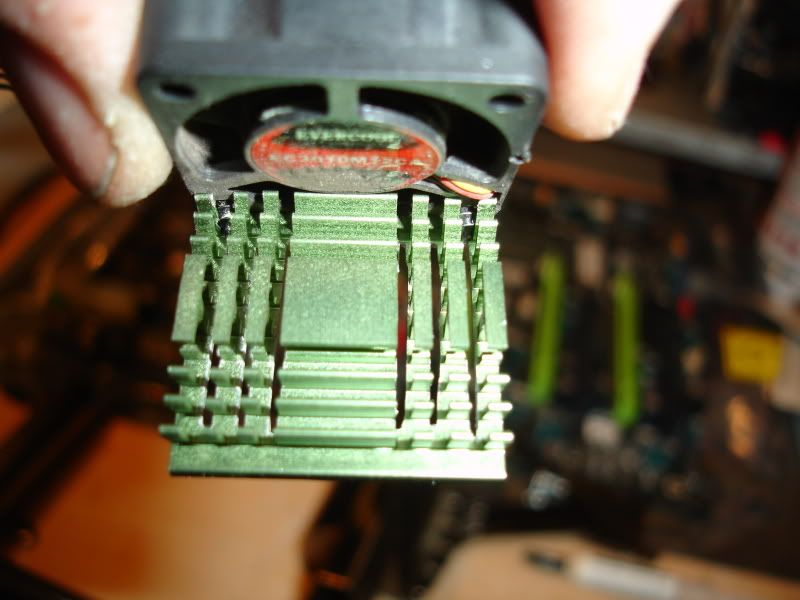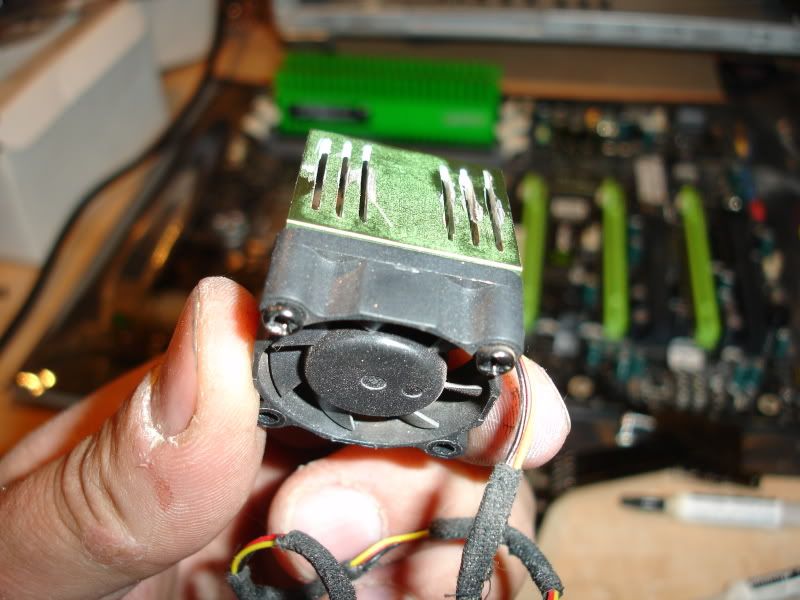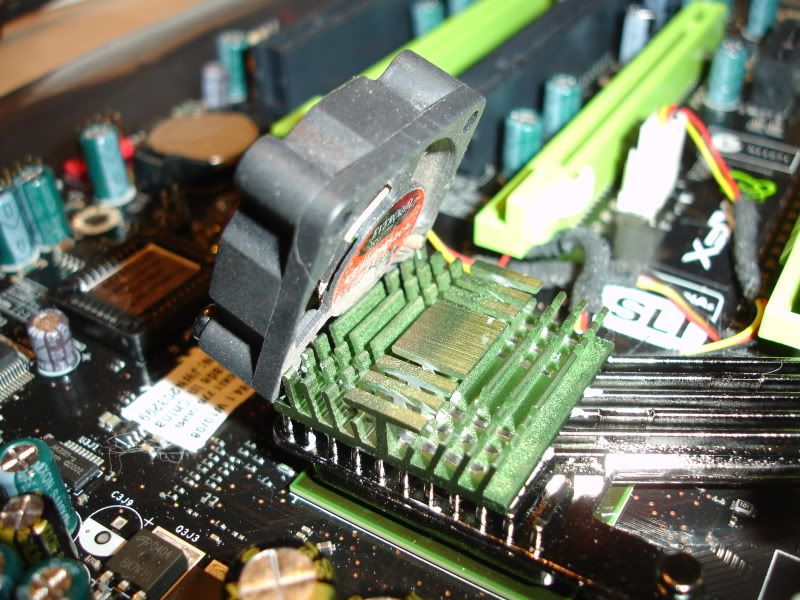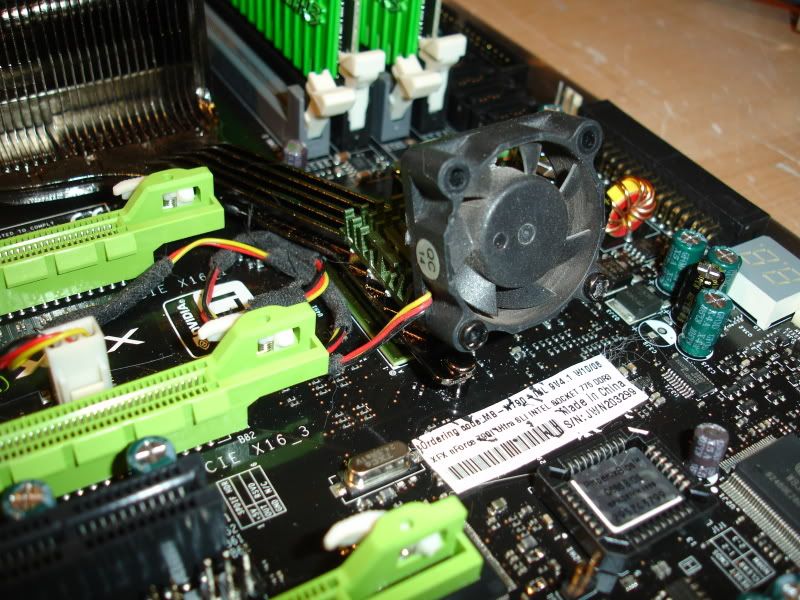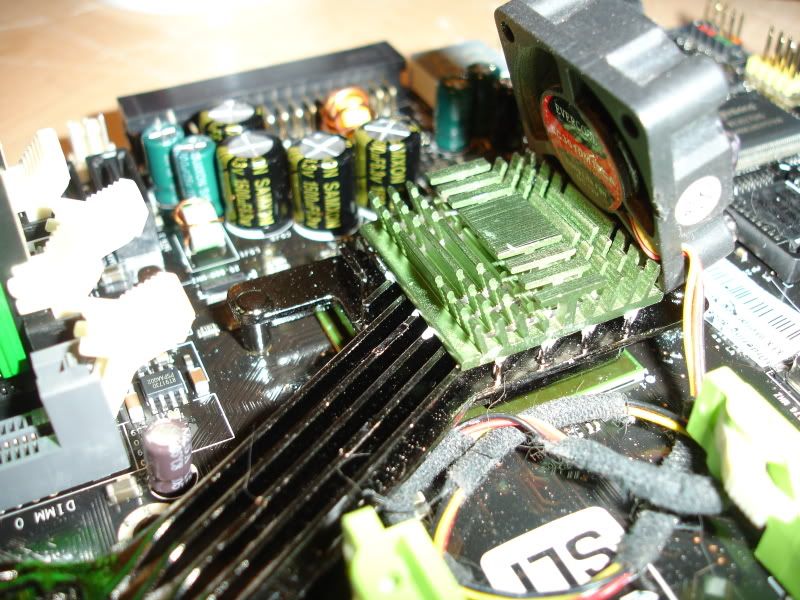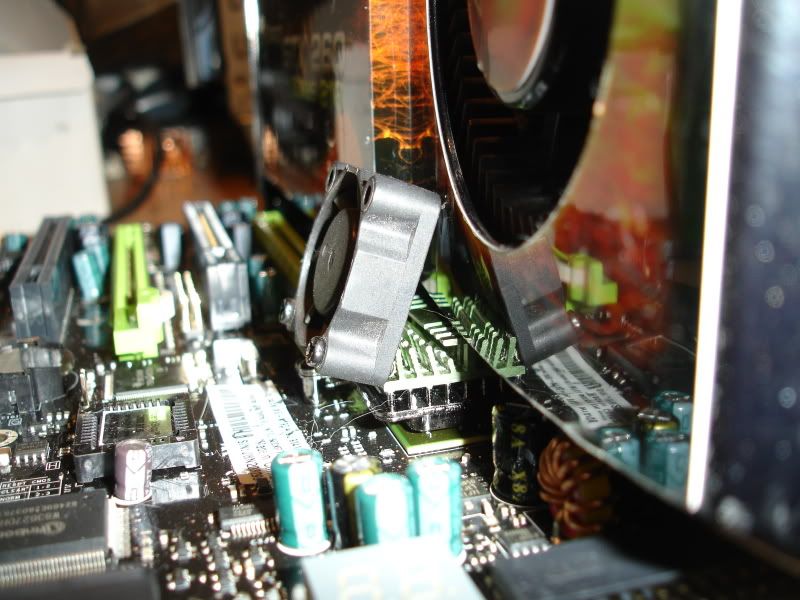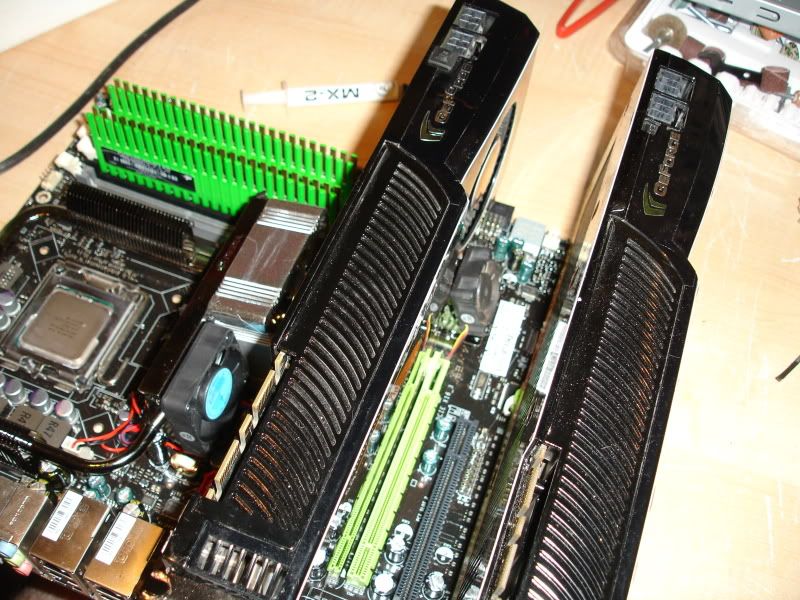 Here's a couple views of the trimmed to fit 60mm fan: