·
Not new to Overclock.net
The gist:
Basically, I want to see if I did a good job installing the awesome and beautiful Noctua NH-D15S and if I did a good job applying its stock thermal compound. So I want to run some recommended tests and get feedback on my temperatures regarding if it's like, I dunno, very bad, bad, not bad, decent, good, very good, damn good, better than expected, how the hell are you getting those temps (lol), etc.
I haven't really done any testing yet because I don't know yet what's recommended for testing thermals. The closest I came to any kind of thermal testing was playing with Prime95 v30.3. For a few minutes, I ran Small FFTs and Smallest FFTs with AVX all the way off and my temps were just over 70 most of the time, maybe 75 peak (but again, it was only for a few short minutes). Regardless, I'm curious: when I start doing some real testing for the sake of testing my thermal performance going forward, what temps should I see? Or did I do a good enough test? If I did, what do you think?
I'll be replacing my cooler Master CM 690 later today with the Fractal Design Define 7 when it's delivered. It's the white one with the clear TG glass window.
Here are what I hope are all of the setting you need to see to help me: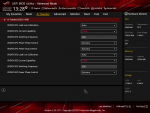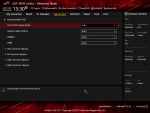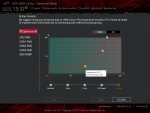 Edit:
Oh, I'm using the thermal paste that came with the NH-D15S.