Discussion Starter
·
#1
·
Table Of Contents:
Introduction & Part One - LED Placement and General Internal Layout
Part Two - Changing the "Lock LEDs"
Part Three - Changing the backlighting!
(to be added!)
Introduction
Thanks to
DAE_JA_VOO
and his thread on
his modded Logitech G15 keyboard
, I decided that after a full years usage that I would dismantle my Merc Stealth and see how everything's wired up.
To my knowledge this is the only guide that details the internals of this keyboard. Tom's Guide has
an article
on various backlit keyboards, but to my extreme disappointment, there were NO pictures of the inside.
... So I thought, why not open mine and take the pictures for myself? (Tim's Guide, anyone?
).
One thing the Tom's Guide article said that I did not agree with at all was how difficult it was to reassemble this keyboard. It was hands down easy. I could reassemble it with one hand. It's nothing like a slim PSTwo.. Those are hell first time around, trust me.
At this current point in time I am only covering a general overview of the insides and the replacement of the Caps/Scroll/Num Lock LEDs. When I have the SMT LEDs I want for a new backlighting scheme, I will be adding a second section detailing replacing those as well.
Originally I did not intend on sharing this, so excuse a little inconsistancy across a few pics (such as the main upper PCB being removed in the first photo
). Regardless, this should all be very informative for those looking to fiddle with their own Merc Stealth.
Part One:
LED Placement And General Internal Layout
Photos should be self explanitory (if they aren't, I'll add additional notes), but feel free to ask any questions.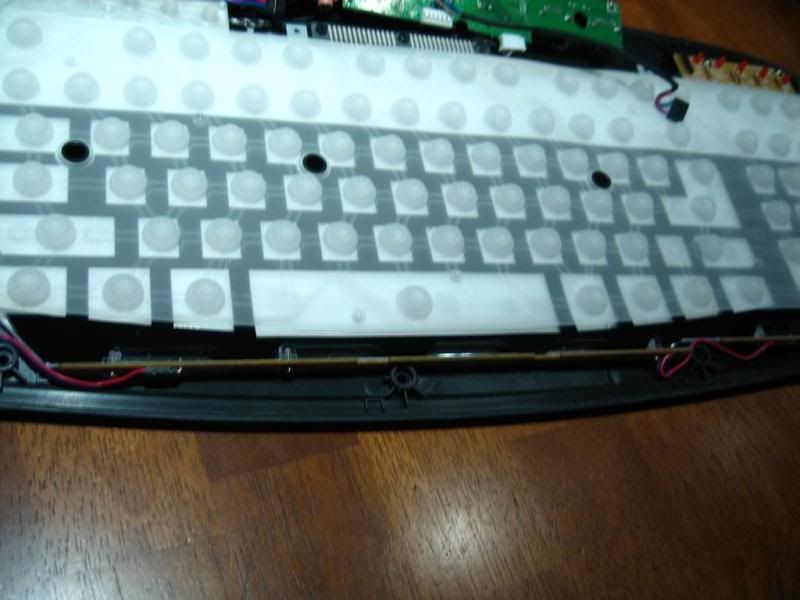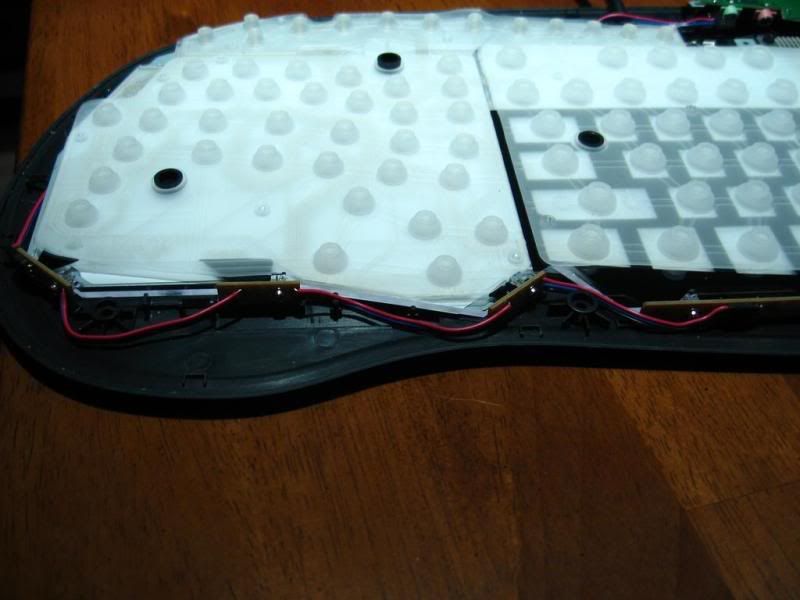 By this time I started to notice that every three LEDs has a removable connector between them such as this one: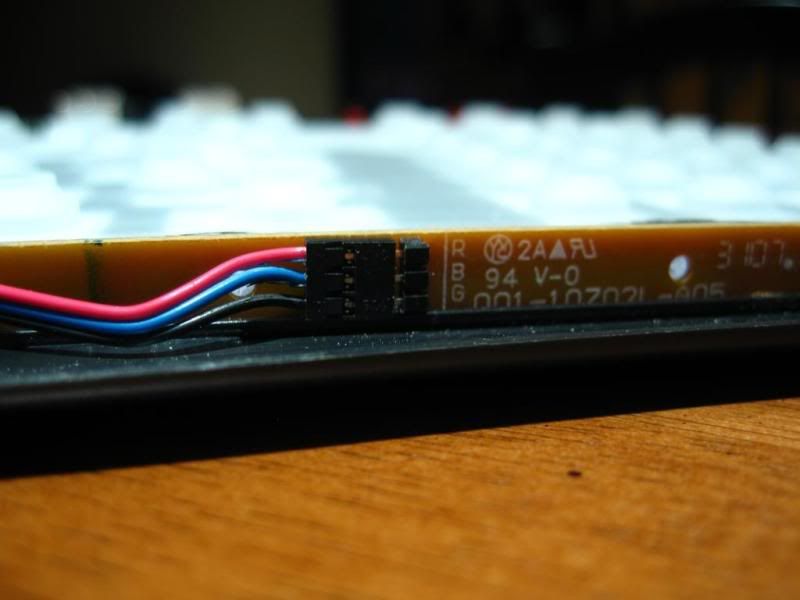 The only place this slightly varies is near the gamepad. Three LEDs are on three separate PCBs connected by wires (FYI: the wires are fairly stiff, so they stay in place w/o problem). Even so, there is no removable connector until you get past the third LED. Also, if you haven't guessed by now, R = Red, B = Blue, and G = Ground. On that note, I decided to take a closer look at these LED PCBs and unscrewed one.
As Tom's Guide described, there were indeed black tabs that covered each LED's spot. I assume this is to direct the LEDs a little better. Additionally, yes, these LEDs are a bit non-standard, but these days they're becoming a bit more common. These particular ones are Blue/Red bicolor SMT leds. Two normal SMT LEDs could replace one of these bicolors easily. I should also note that these bicolor LEDs are not the same used in an Xbox 360... It's a little trickier to replace both colors in those.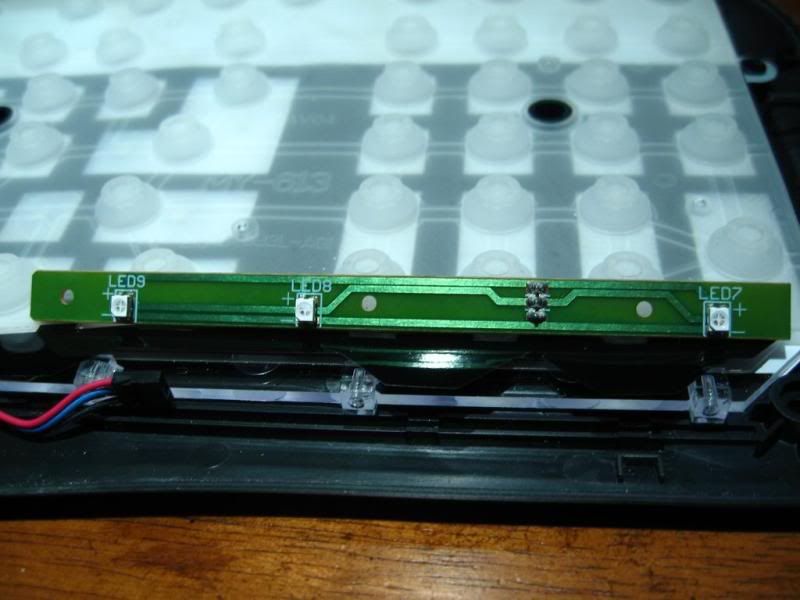 Notice how one of the traces is shared all across the bottom edge. As the negative sign should make obvious, this is the ground ("G"). From my observation, it seems the top left of the LEDs in that image are "R", and the top right is "B". When both are on, this is clearly how the purple color is obtained. As I've thought about what colors I'll eventually want to put in.. It makes sense why Ideazon just went with Red and Blue. The combination makes purple. I've considered Red/Green, Blue/Green, Red/Yellow.. Aside from maybe Red/Green, I imagine the other combo colors are fairly subtle. Plus, Blue and Red are the "safe" and seemingly most accepted colors.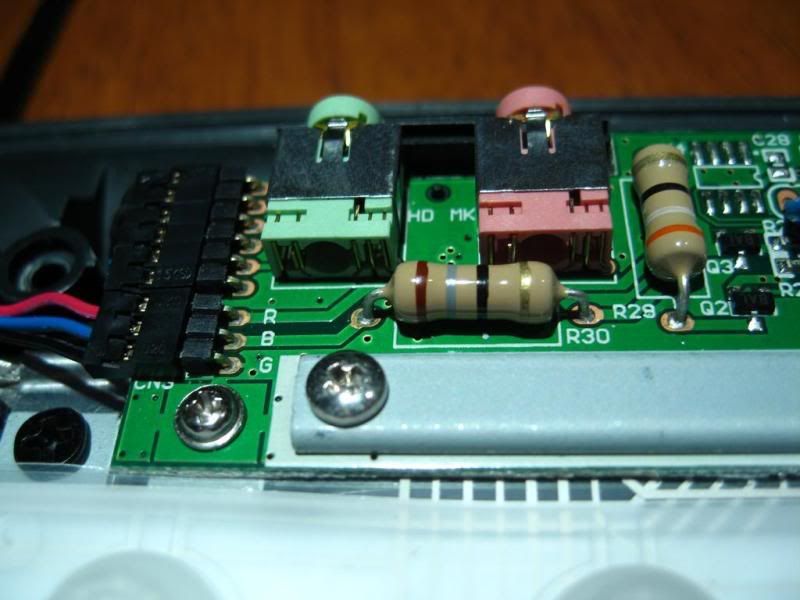 As you can see, that is a shot from the main PCB. I can see the resistor for the "B" LEDs, but I don't think that other resistor is for the "R" ones? I'm thinking maybe surface mount resistors were used for those... Which is a little inconsistant, but I guess it works. At least the PCBs don't seem frail or cheap.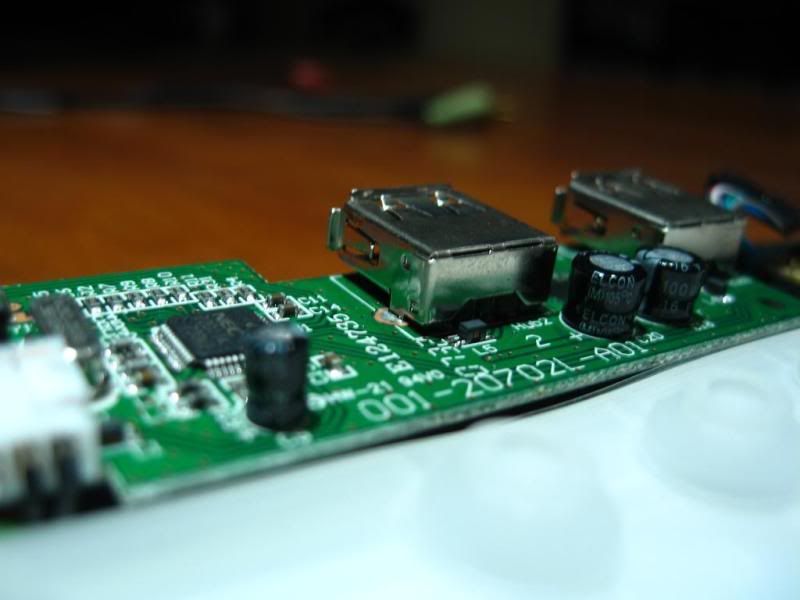 These USB ports seem to have modding potential. If one wanted to add a backlight to the ports, it could be done fairly easy. Pry back the side tabs on the shielding, and bend it up. If you're not familiar with USB pinouts, look a few up. Solder a resistor and 3mm LED to each and plant it under the bent up back.
I would recommend applying electrical tape to the top inside of the bent up shielding if you go for backlighting these ports. Might even want to lightly sand the domes of the LEDs with low grit sandpaper to give it more of a "glow" than a "beam". If you're at a LAN party and the LEDs can be seen by the guy across from you.. He'll thank you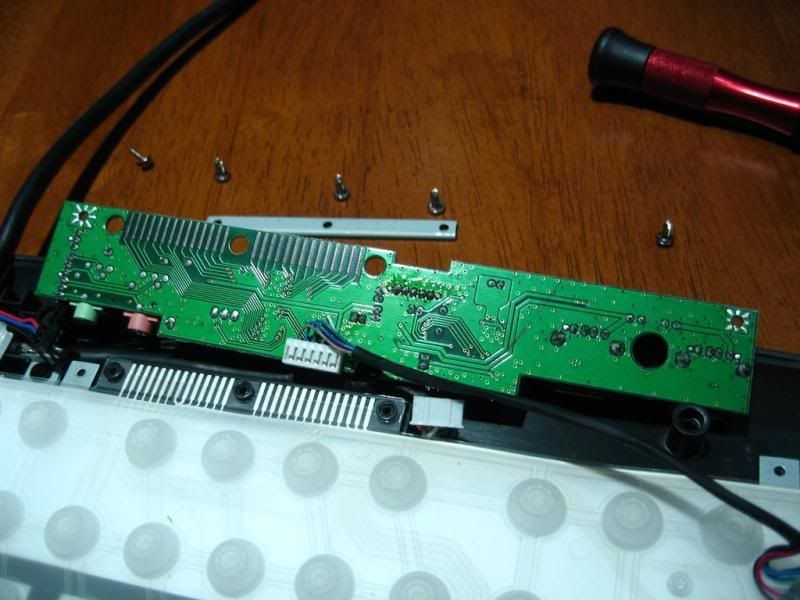 With the main PCB removed, you can see the purpose that metal bar had: press down the contacts on the PCB to the rest of the keyboard. There's nothing too interesting here in my opinion.. So I just screwed it back on and moved on to the "Lock LEDs".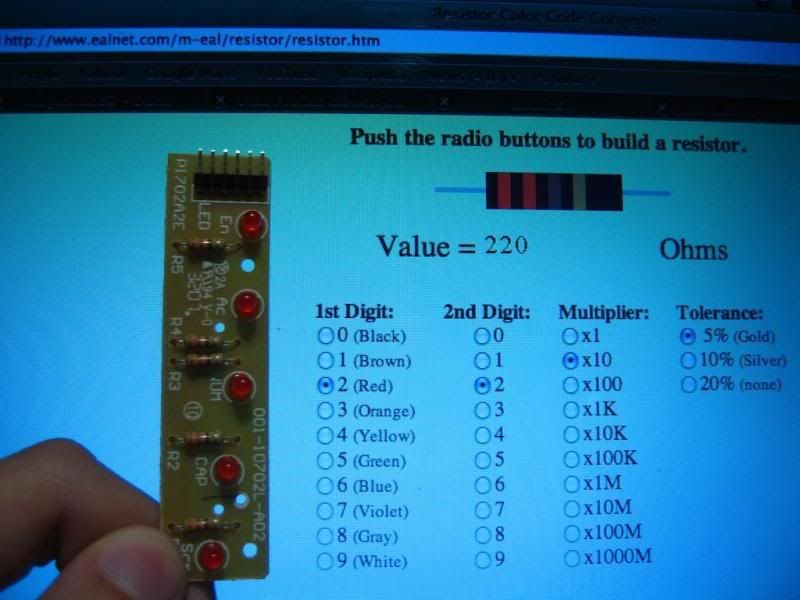 This keyboard has the thickest PCB traces I've seen in a while. Not necessarily a bad thing, I just had been expecting thinner. Too used to game console internals and motherboards I guess.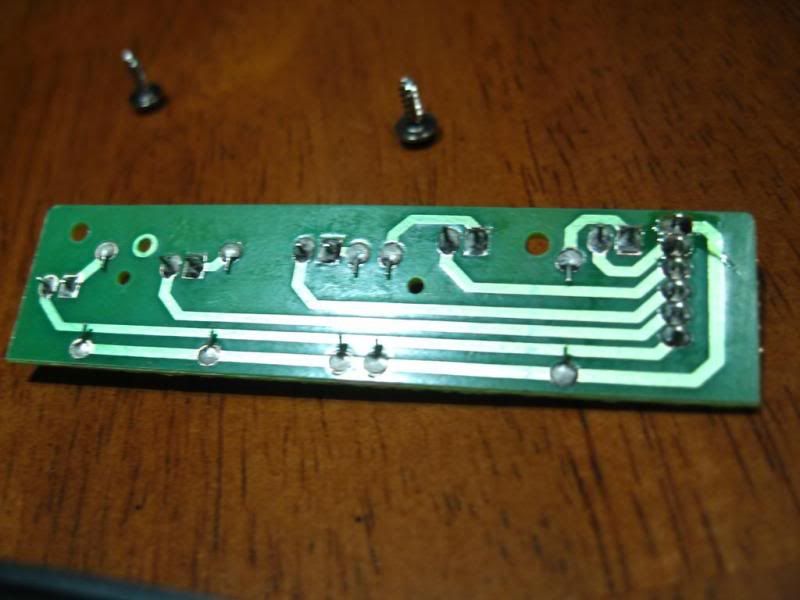 When I got to this point, I couldn't help myself anymore. I REALLY had a craving to mod something, and since I had some 3mm LEDs laying around.. I went to work.