Discussion Starter
•
#1
•
We've all been familiar with Quick Charge and its various implementations over the years, innovating beyond the classical USB power delivery limits of 5W over 7 years ago. In recent years, we've seen the maximum charge speeds continuously improve, going from 10W in Quick Charge 1.0, to 18W in 3.0, to up to 27W in recent 4.0-certified chargers which make use of USB-PD.

Today for Quick Charge 5, Qualcomm is again changing the charger and PMIC architecture to be able to quadruple the charging speeds, allowing up to 100W of charge power.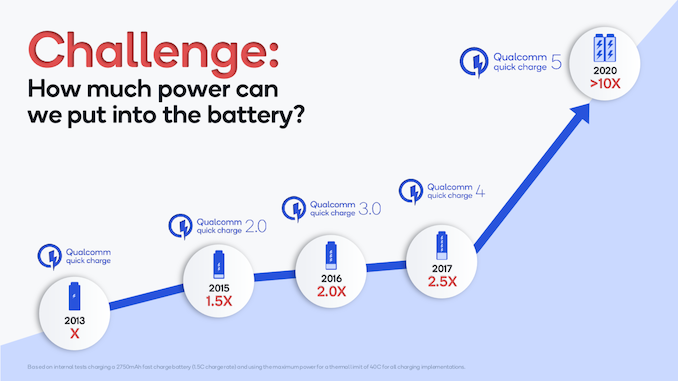 Source -
https://www.anandtech.com/show/15928/qualcomm-announces-quick-charge-5-pdpps-up-to-100w
Finally a charging upgrade that actually is going to make a difference. QC 2 was great but QC 3 & QC 4 weren't much of a change. Now QC 5 has crazy huge potential here, though it's going to be up to manufacturers on whether they make full use of the new ability.