Discussion Starter
·
#1
·
EDIT** Can one of the mods please move this to the correct section... sorry lol.
Ok well i was sick of looking at my antec 900 and how dull it is just black, so i asked people and the forums about mod ideas. So after recieving some good feedback i decided to go for it.
Mods im planing on doing.
1) Custom Grill
2) 140 mm fans in grill
3) Paint
4) Improve cable management
5) Quiter PC
6) Remove LED Light (Annoy me because pc is in my room)
7) Clean up my desk lol (not related to the mod but it will be done lol ahahh)
8) Change side of bade on powersupply
9) Anything else i decide to do.
So heres my work log.
--------------------------------
Computer Orrig Pics / cable management. (One of the major things i wanted to fix.)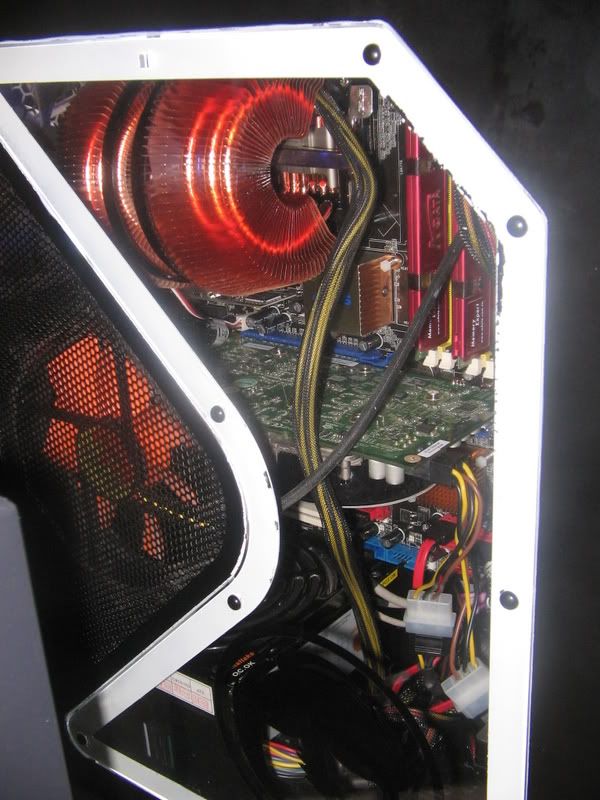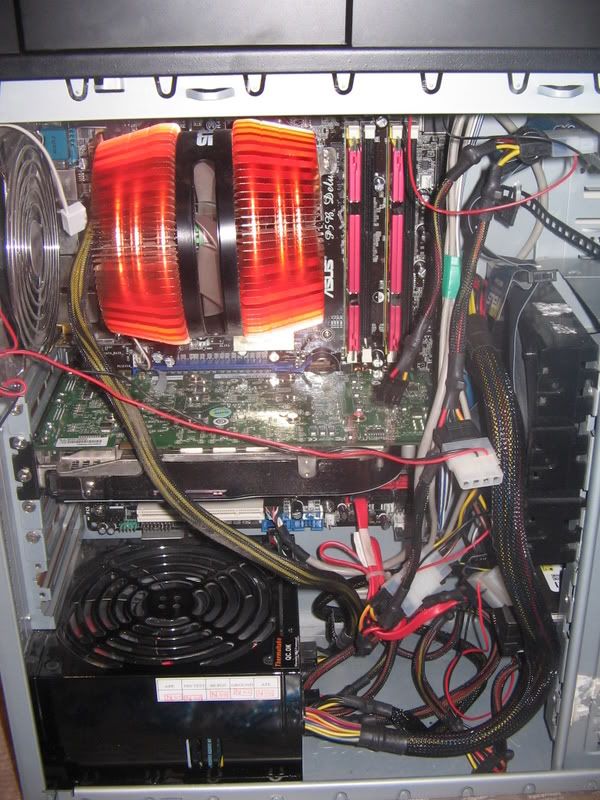 Okay, well i had done the yellow paint prior to starting the work log. So heres some images of how it turned out
BRIGHT !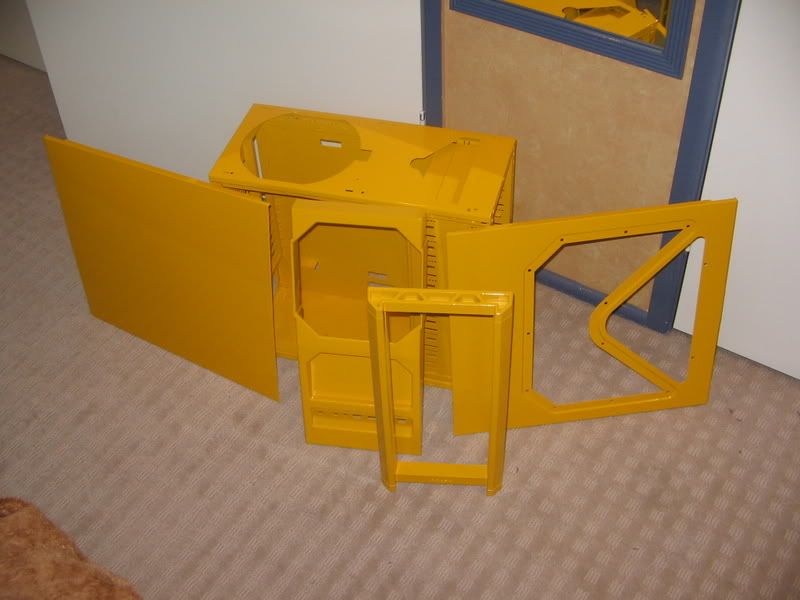 What you think of the reflectivity
Top panel with fan grill on it !
the black and yellow looks nice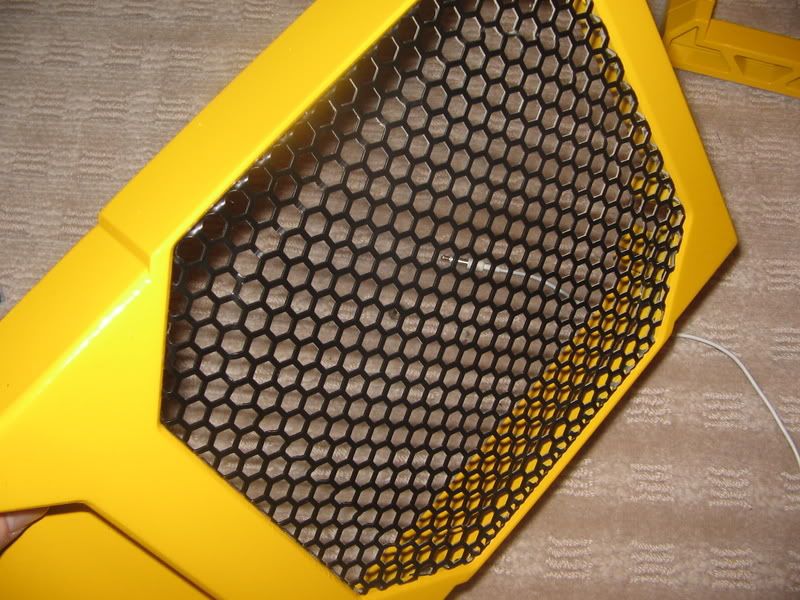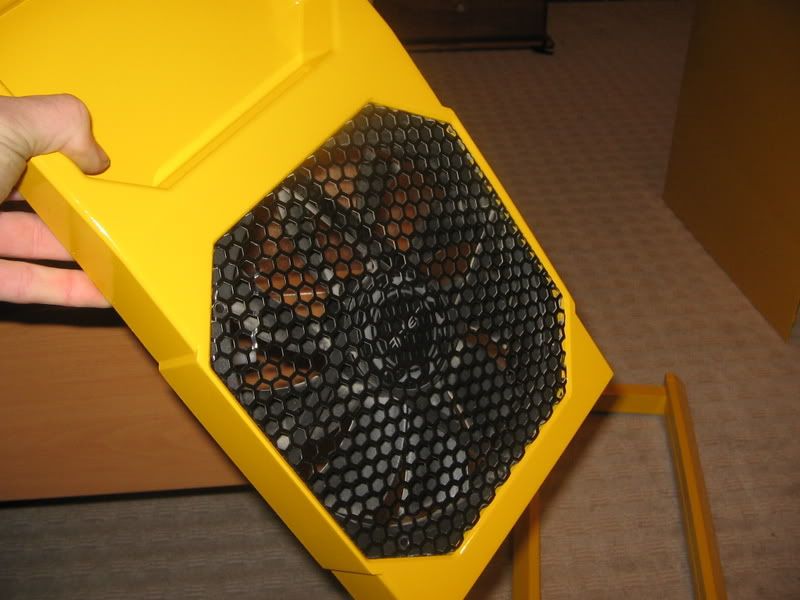 Fan in fan grill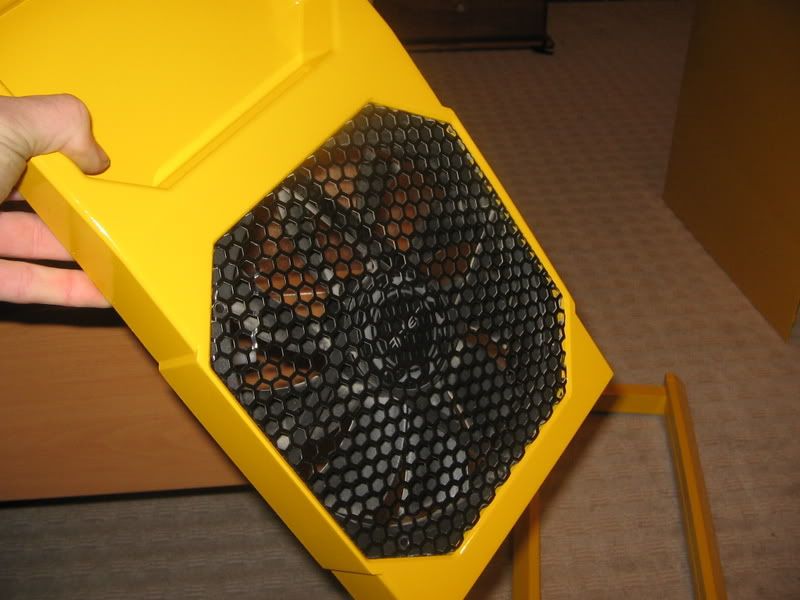 Power Buttons USB etc.
Well, as all of oyu know in the 900 the power supply sits in the base of the case, so when you put your powersupply in the case all the badges of it, (I Mean like the name of the powersupply) Face the back of the case. And i like to show of what i have so i removed the sheet off the power supply and it on the opposite side
looks good.
Power Supply In Rear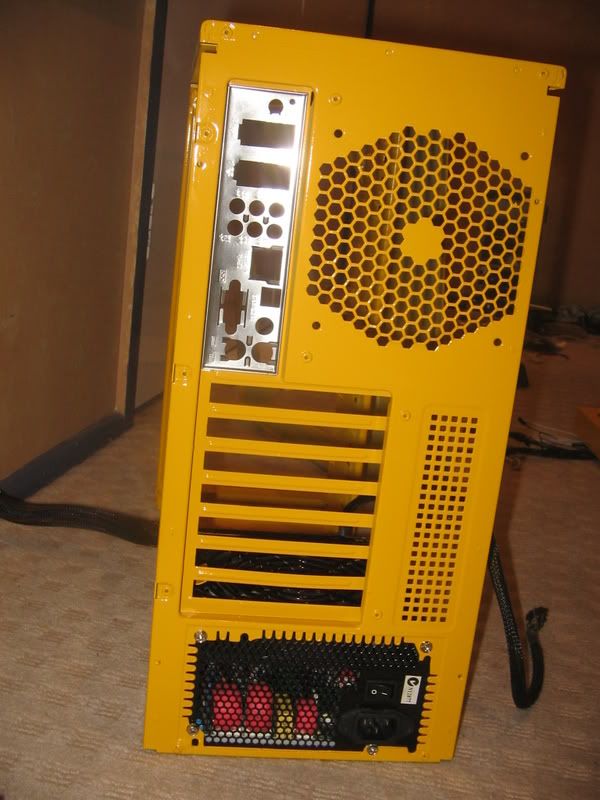 Cable Management So Far.
Taping up to cut holes for cable management.
Cable Management holes cut
Masked up and painting stripes onto case sides.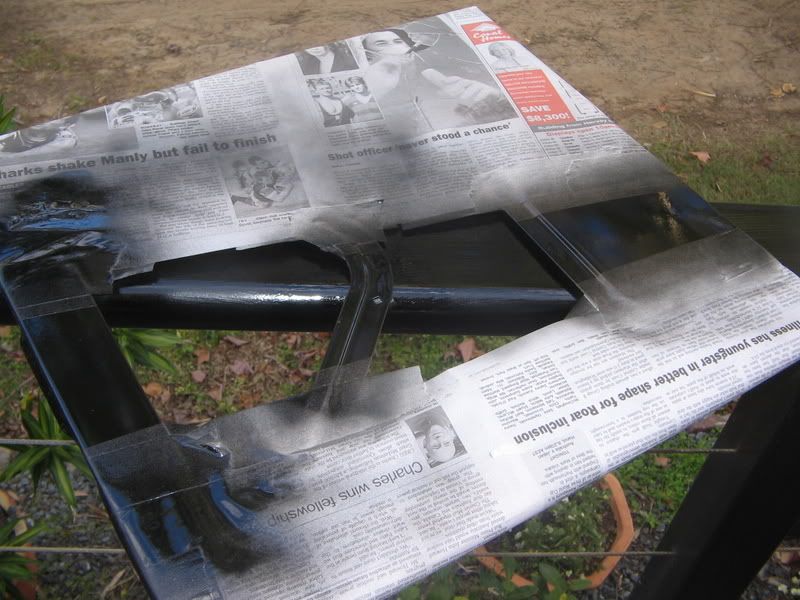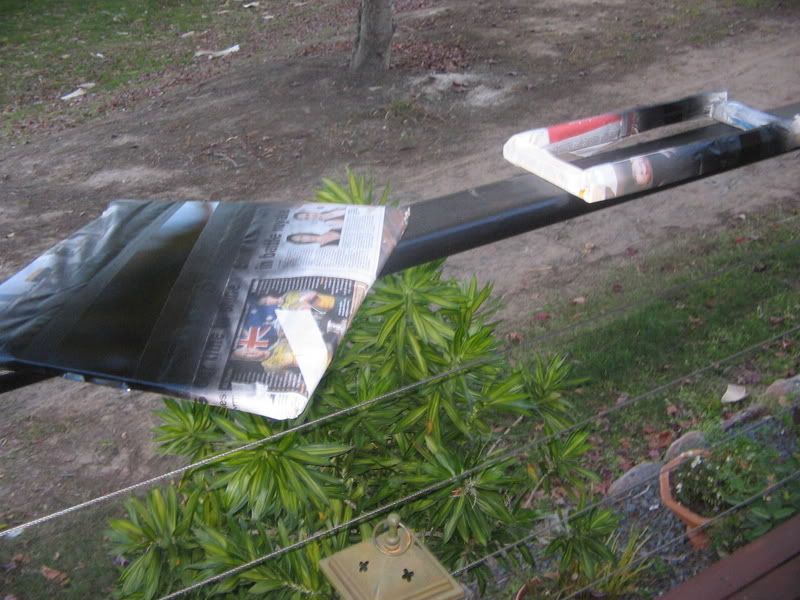 Painted, Looks nice.
Front Panel Painted and put back on
Cable management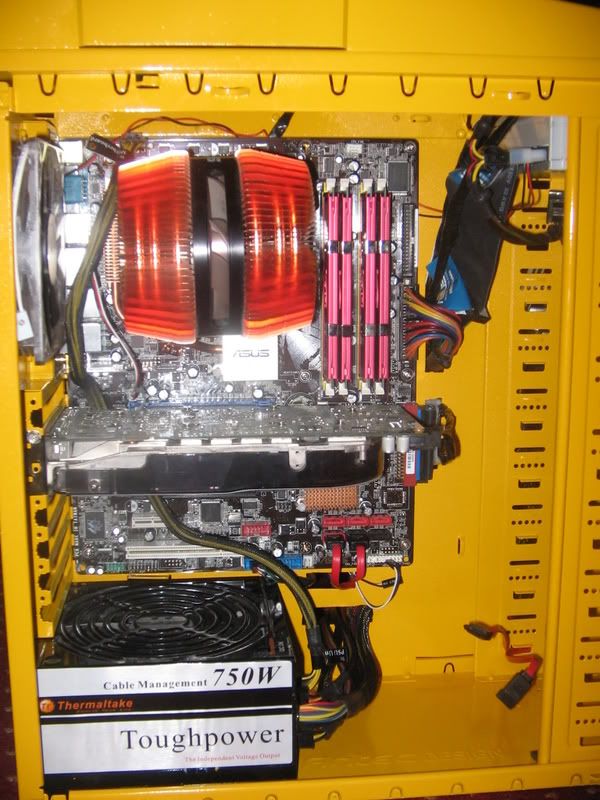 Cable Management back LOL
So amny cables so much tape lol
Okay sides on and Clear Acrylic sheet added onto side of case i really like how the clear sheet turned out !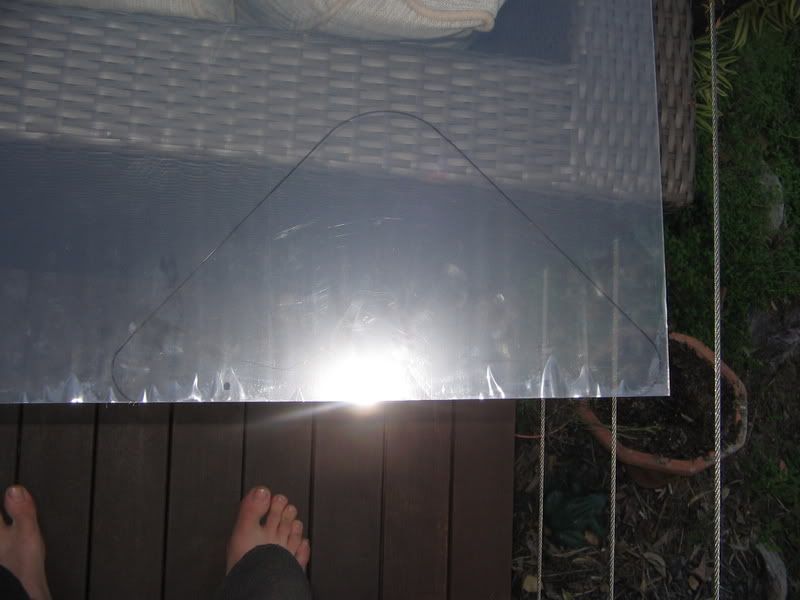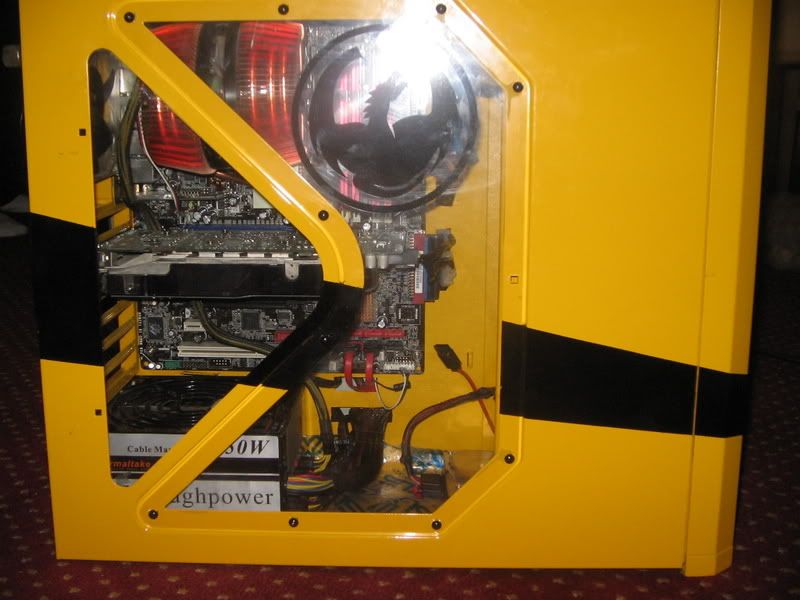 Okay, well thats all ive got done, yeah i know there is no hard drive bays in but, im going to put my hard drives onto vibration silecers into the 5 1/2" drive bays, also with the leaked paint im getting some touch up paint. Also the front grill/new fans/Hard drive mounts should be arriving soon. so once that arrive i will do some more updates !
Pictures of grill im having cut at a laser cutter
Im really happy with how it turned out !
What you think ??