Discussion Starter
·
#1
·
Hey everyone!
I got a Nvidia 8800GTX the ultimate room heater card. It make that whole case heat up like crazy and that also make the CPU get hotter! So on monday i was so damn bored in class so i start surfing the net looking for random stuff and i found this Antec Super Cyclone blower which cost only $9, so i pretty much order it straight away. 2 days later the fan arrive i kinda expect it to looks like a cheaply made product but i was wrong! It looks professionally good quality made.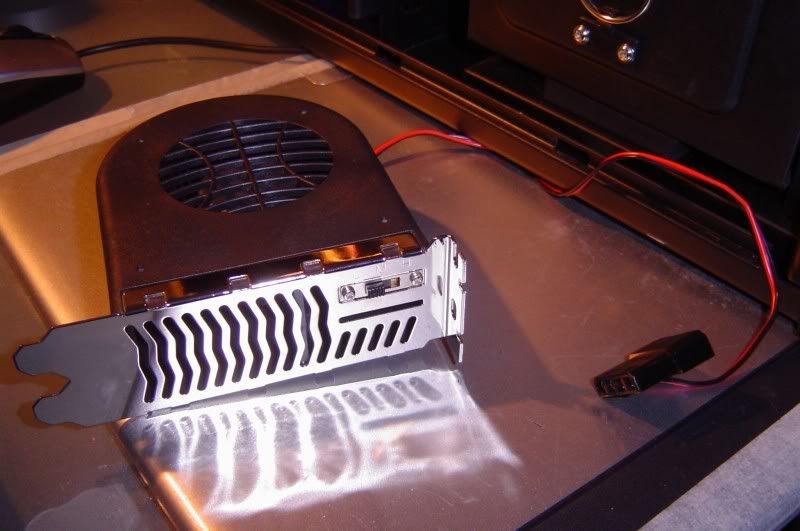 the Fan it self runs on 4 pin MOLEX straight from power supply, theres a switch where you can adjust the fan speed, on low you cant hear it at all, on medium you can just hear it if you really try to listen and on high it makes abit of noise but its no louder than my case fan on high. And when fitted its very easy to reach the switch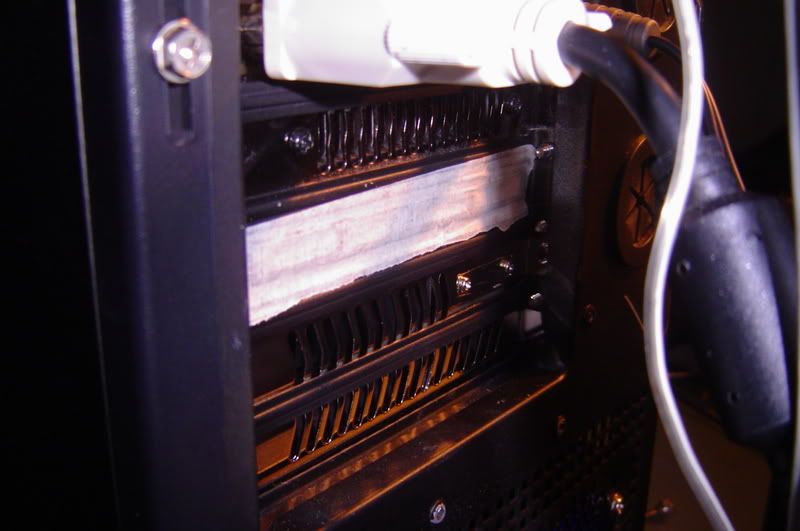 This is the air flow in the case with out the blower (i found out using cigaret smokes)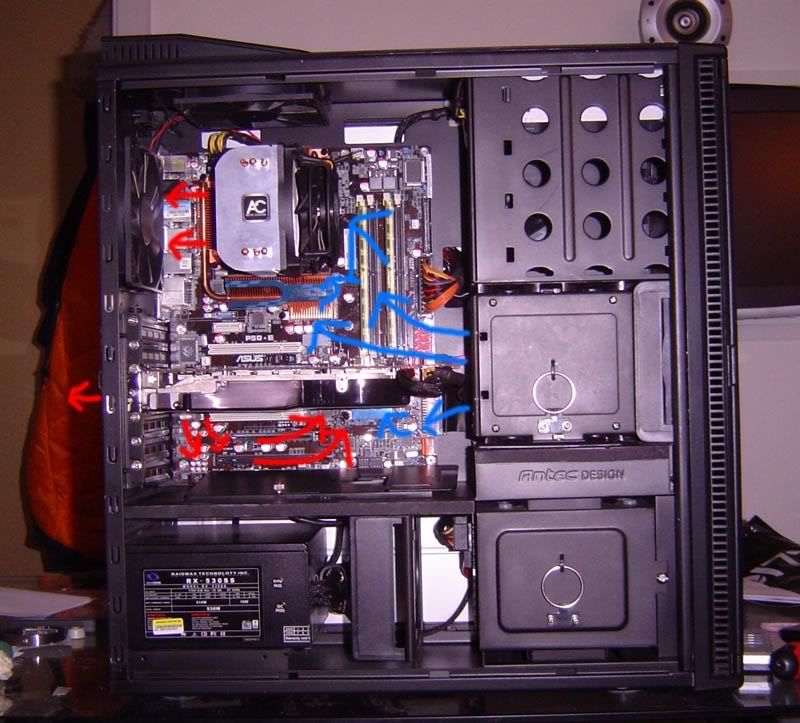 as you can see most of the exhaust from that card blow right back into the case and it gets suck into the intake again.
This is the airflow with the blower fitted
even on low setting it was more than enough to suck all the hot air out of the case.
so i did a couple minute of GPU test using the latest OCCT program and i was surprise how affective the blower is!
this is the test result without blower (case fan on medium)
and this is the test result with the blower on low (case fan on medium)
do you see how affective it is for $9? If you want to cool down your GPU for cheap this is definitely the way to go