Discussion Starter
•
#1
•
Hello
Looking to upgrade my system, I was going to buy a socket 1156 motherboard. The cheapest mobo I can get is the ASRock H55M-LE or the Intel® Desktop Board DH55TC for € 63,83, however they are micro-ATX.
The next motherboards start at € 113,76 which is to pricey for me.
Can a micro-ATX board fit in a normal sized case? From my understanding the holes are in the same place?
I also wanted to know, if this is the layout of the board: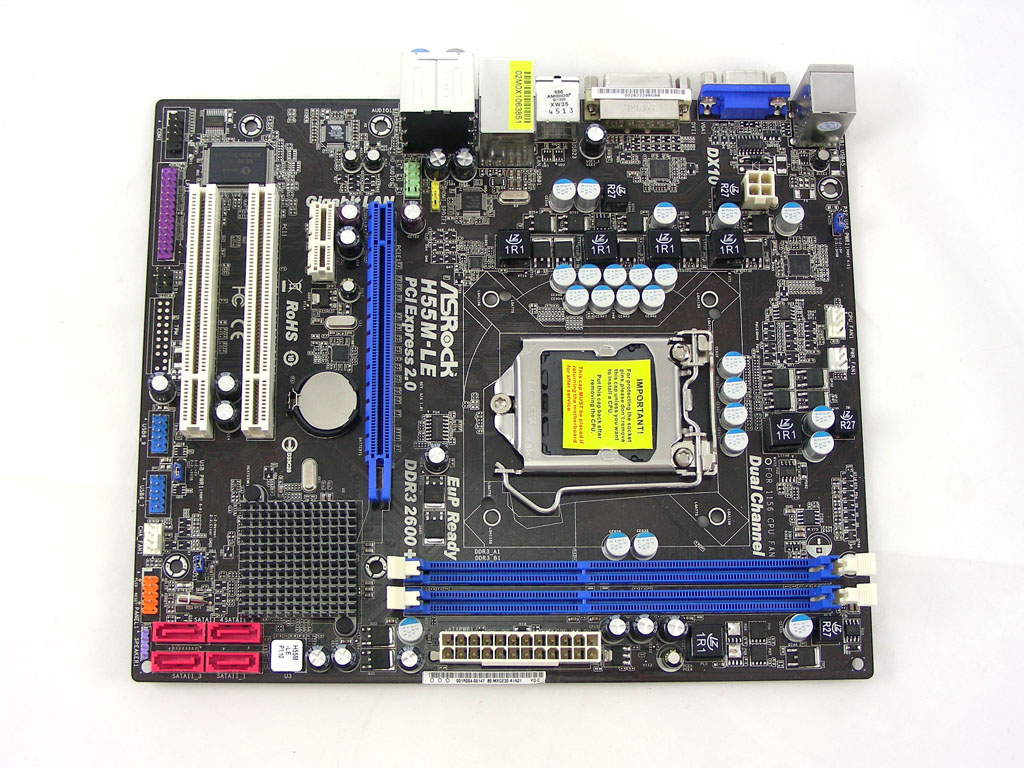 Do you think I can fit my HD5770 and Scythe Mugen 2 on there?
It looks like my GPU will hit the ram slots switches, and the Mugen will hit the GPU..
Maybe I need to use the default i7 cooler :/
Has anyone got a similar setup? Also, why arn't there any cheap atx motherboards