Discussion Starter
·
#1
·
June 27th UPDATE: Note by Jago
"When u attempt the bake method.. "Ask your self FIRST" Have i abused this hardware to badly in the irresponsible place i've sat it for months."
MY Attempts at the ol Graphics Card in the Oven method thats been all over the internet. I was building a Core i7 build with 2 gtx 280's in it & one of those gtx 280 just so happened to be defective showing Major horizontal lines on the screen. Long story short i had no Warranty nor a receipt so i had nothing to lose> " LETS DO THIS :twisted:
=Introduction Video of what i will be doing=
................................ 1 week pasts
............................................... 2 weeks past
Finally i've earned my self sometime in my busy schedule to continue the Project: Am sli less in my current rig project bio shock here
:arrow: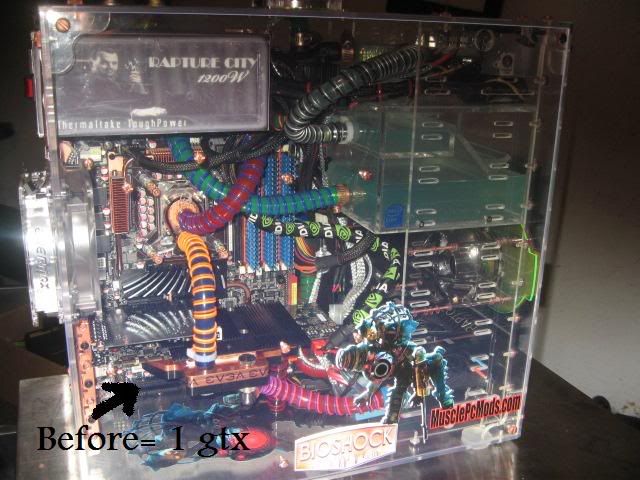 June 21th & HAPPY FATHERS DAY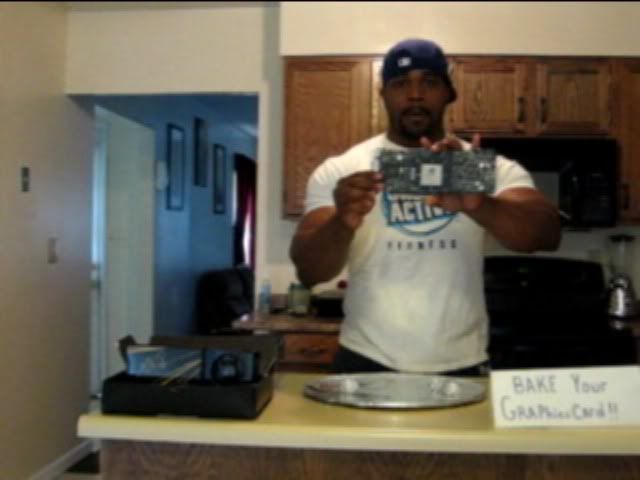 *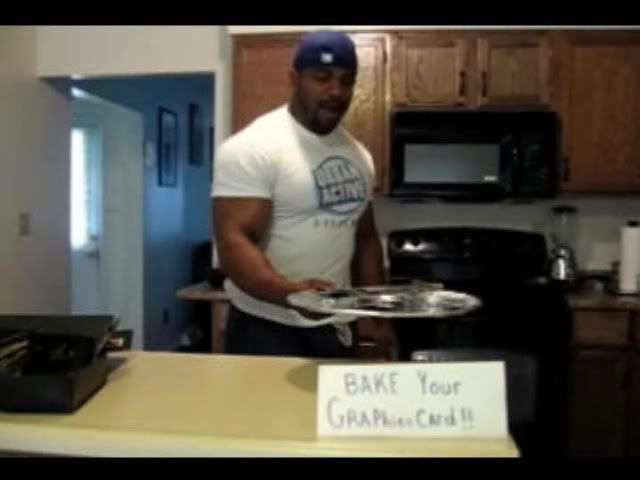 *
The Full Video of what took place :
SUCCESS ! ! !
Me & my son both was happy. I made a bet with him that the card would still work after being in the oven. Let me tell you, When he saw me placing Foil on that cookie sheet & learned that i wasnt baking cookies & was baking my graphics cards he followed me threw out this hole process & sat to see the hole thing. Even reminded me when the 20 mins was up after baking it so i could install it.. Its like he doubted me or something..LOL Hes seen me do some crazy stuff even a oil cooled mods but this Graphics card in the oven business alone with good end result he said was just not happening. I said you'll clean the bathroom on Saturday if it worked. altho he lost Were both happy when the system boots A" OK! I was smiling so much my cheeks was hurting.. My Son Nickolas just has a look of SHOCK on his face.. lol "watch the video"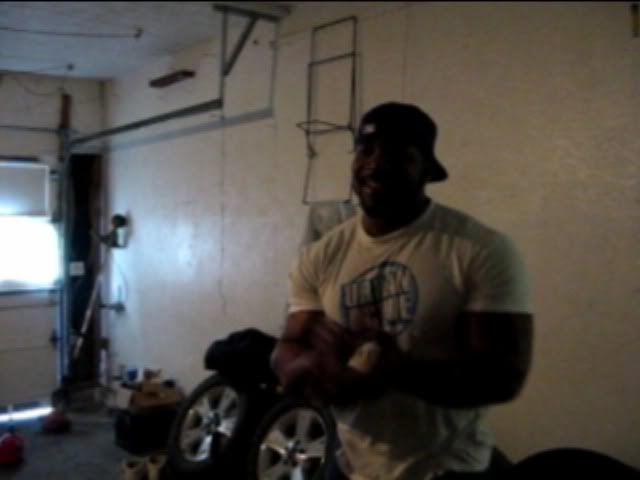 *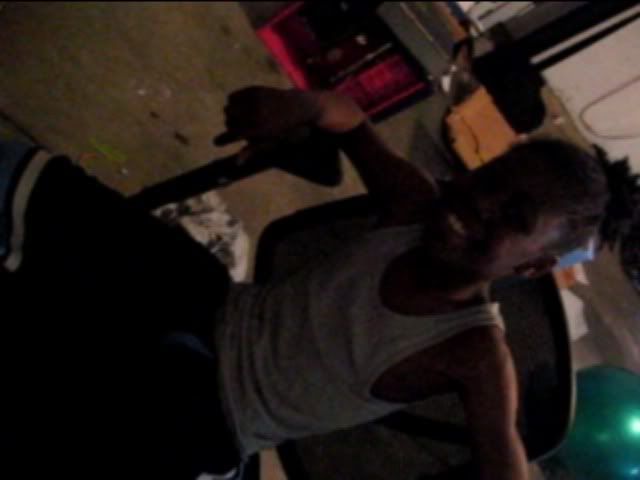 After shots
EXTRA'S
While i was at it, i went ahead & add'ed some new improved lights since i had already busted the system back wide open: :roll: Something i dreaded doing but i guess it paid off 8) I can now change the water color up to 6 different ways I like the multi colors my self. He is one of my new Fav's here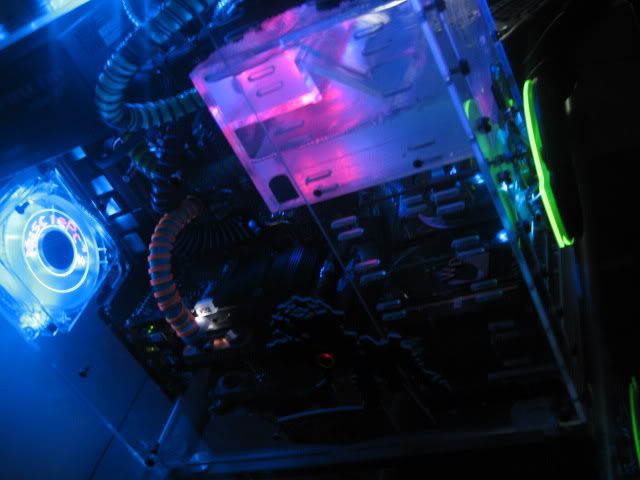 :? TROUBLE SHOOTING & PROBLEMS :x
Only issues i ran into was, The baked gpu displays no green led light as the other Gpu does that originally worked out of box. BEFORE YOU ASK no i didnt bake any of the plastic or sensors that was on the card. The light didnt come on before the bake & it still dosent come on after the fix. So whats this mean? umm nothing.. The card works fine, I've been running in sli now for bout a week with no issues. The green light not coming on dosent bother me one bit. Because i went from thinking i had a dead $400 dollor dead gpu on my hands with no warranty nor receipt to flash forwarding a week later to it being a working card in my system like i had originally planned when i freshly cracked it out the box. Far as am concerned i cheated death with this gtx 280.
*
All end Well. ITS A SUCCESS BABY & i told my son since he lost the beat i wouldnt make him clean the bathroom & thanked him for his support : )