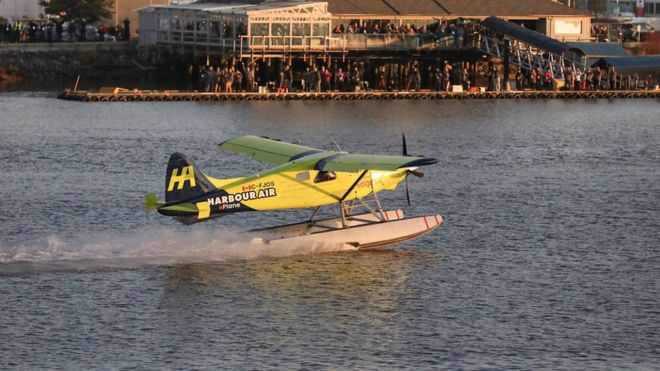 An all-electric powered seaplane has taken flight in Vancouver, Canada, in what the operators describe as a "world first" for the aviation industry.

The short test flight by Harbour Air and magniX involved a six-passenger aircraft fitted with an electric motor.
Source
Awesome stuff, and in my back yard too. What the article doesn't mention is that the test flight was done by the company's CEO - now there's someone who believes in leadership.
Before people start, a few obvious points:
Yes, the range is limited, but Harbour Air typically only flies routes <70nmi, which are within the range of this plane (with adequate margin)
Yes, this would not work for longer routes
Yes, it's only carbon neutral if you generate the power in a renewable manner, which in BC we do (~95 renewable)
Yes, they still have to prove reliability