Discussion Starter
·
#1
·
Finished an age old build I've been wanting to work on for years, but never had the money. The concept of a sleek looking water cooled rig always had me striving for better. Well, I finally finished my version of one bad ass machine, time for the goodies.
.:
Parts
:.
CPU: i5 2500K @ 4.6 GHz
Motherboard: MSI P67A-GD55 (B3)
RAM: G.Skill Pi Series 2x2GB DDR3-1600 6-8-6-24-1T
GPU: MSI GTX 470 Twin Frozr II
PSU: Corsair HX750
Case: Cooler Master ATCS 840 w/ Window
Water Loop: XSPC Rasa 750 RS240 w/ Primochill LRT White 1/2" ID tubing
Fans: 6x Scythe Gentle Typhoon's AP-15's
HDDs: Crucial M4 64GB SSD + Western Digital WD6401AALS 640GB + 2x Samsung F4 HD204UI 2TB's
.:
What I Did
:.
1) Re-used parts from my main PC that I mostly bought in February.
2) Re-used my water cooling components I got in May.
3) Bought a used ATCS 840 (Thanks
x.clay
from TechPowerUp).
4) Bought 6x Scythe Gentle Typhoon AP-15's off members of OCN (Thanks
joeyu3000
&
Volkswagen
).
5) Bought black MDPC-X sleeving and heatshrink off OCN (Thanks
Lutro0
).
6) Bought and sleeved a 24-pin and 8-pin extension.
7) Bought a 15" Blue Cold Cathode.
8) Sleeved all remaining cables (except for the cold cathode inverter cable, it came too late in the build for me to care).
9) Did the best job at cable management that I possibly could.
10) Bought Crucial M4 64GB
11) Enjoy!
.:
In Progress Pics
:.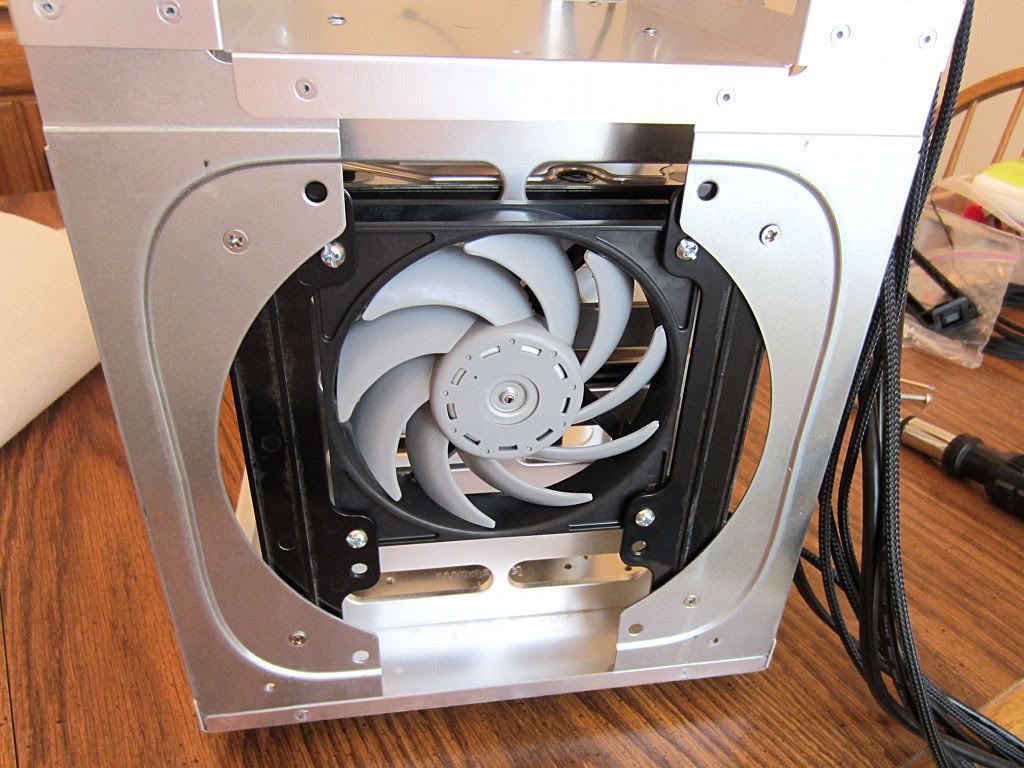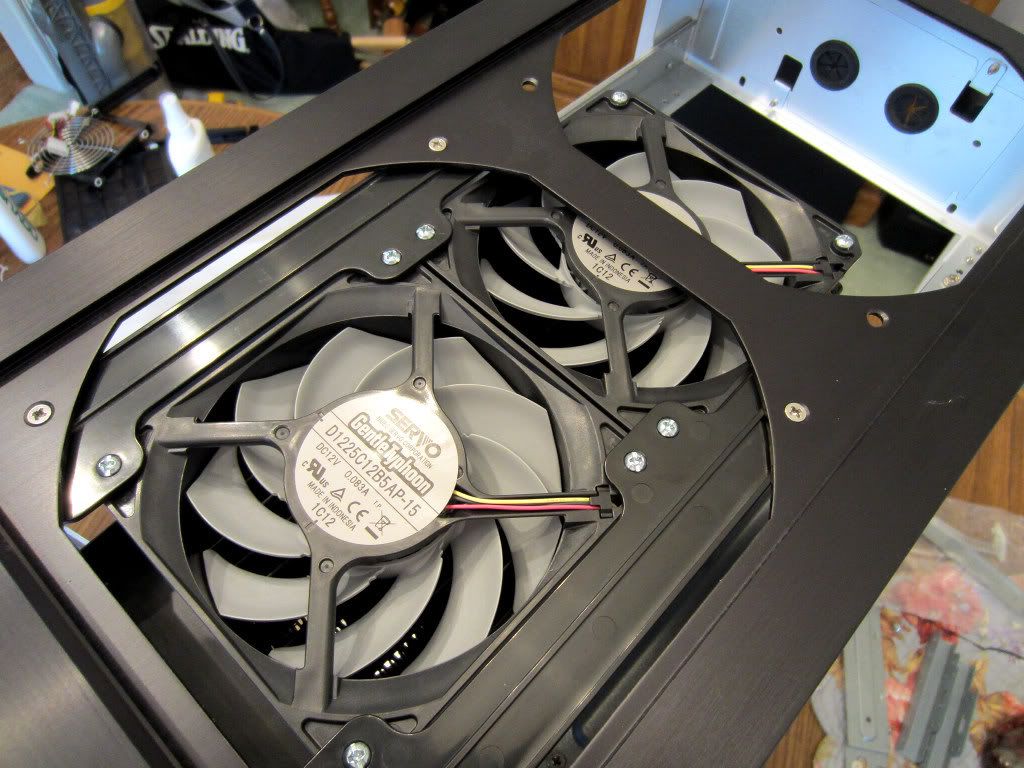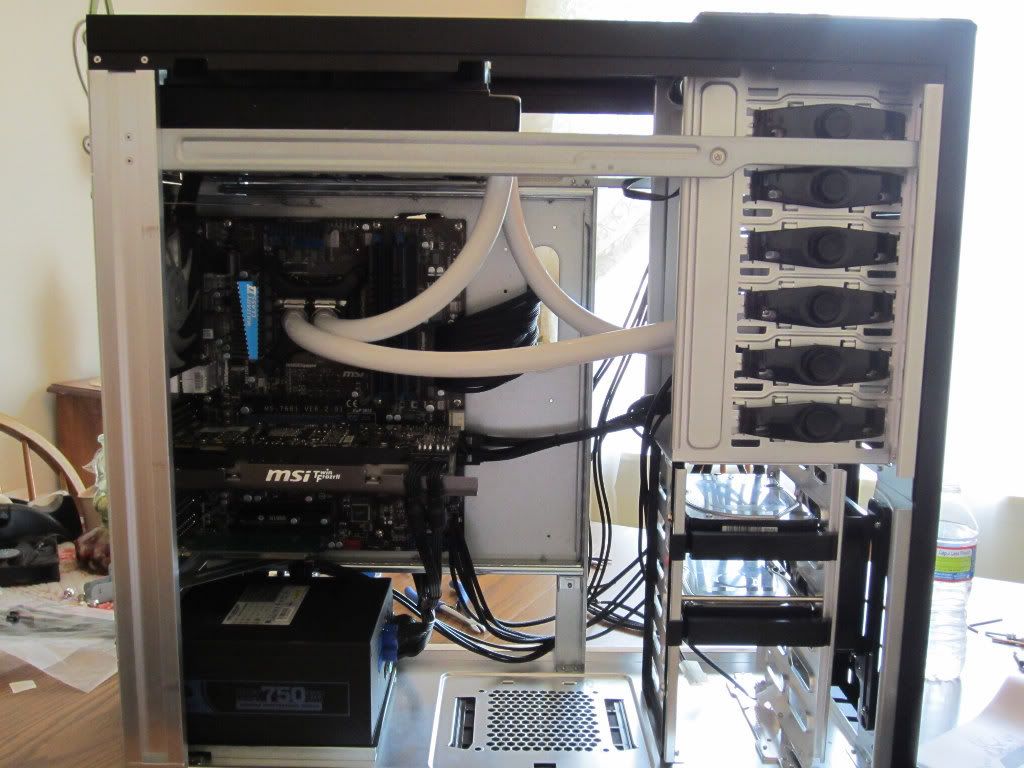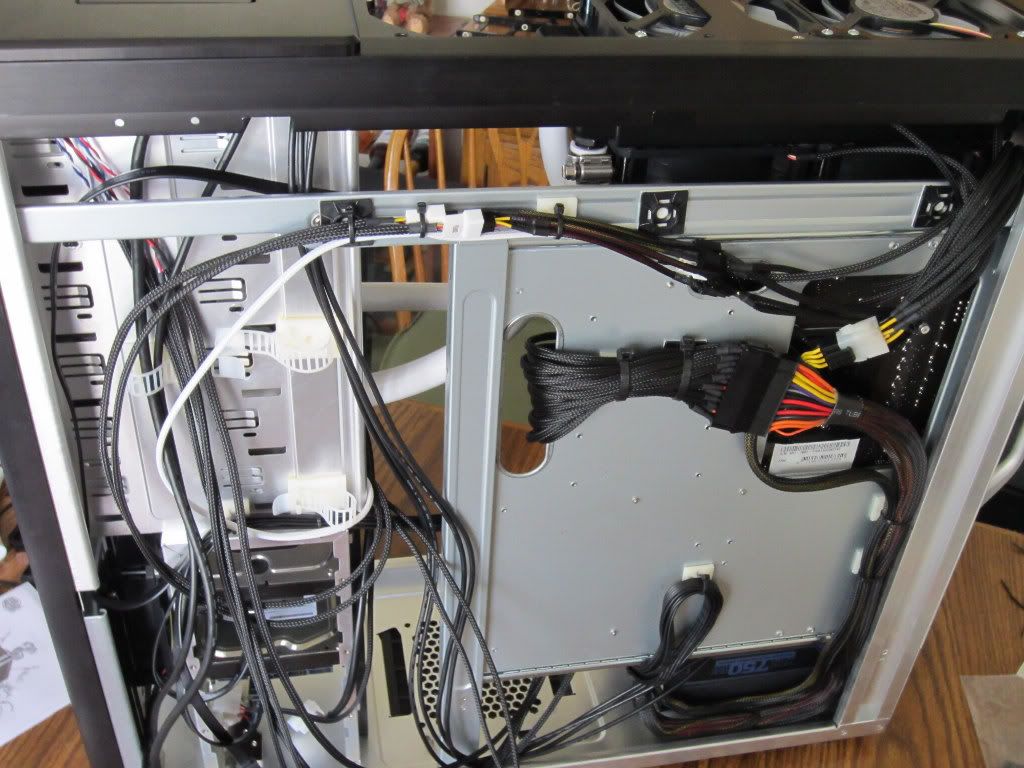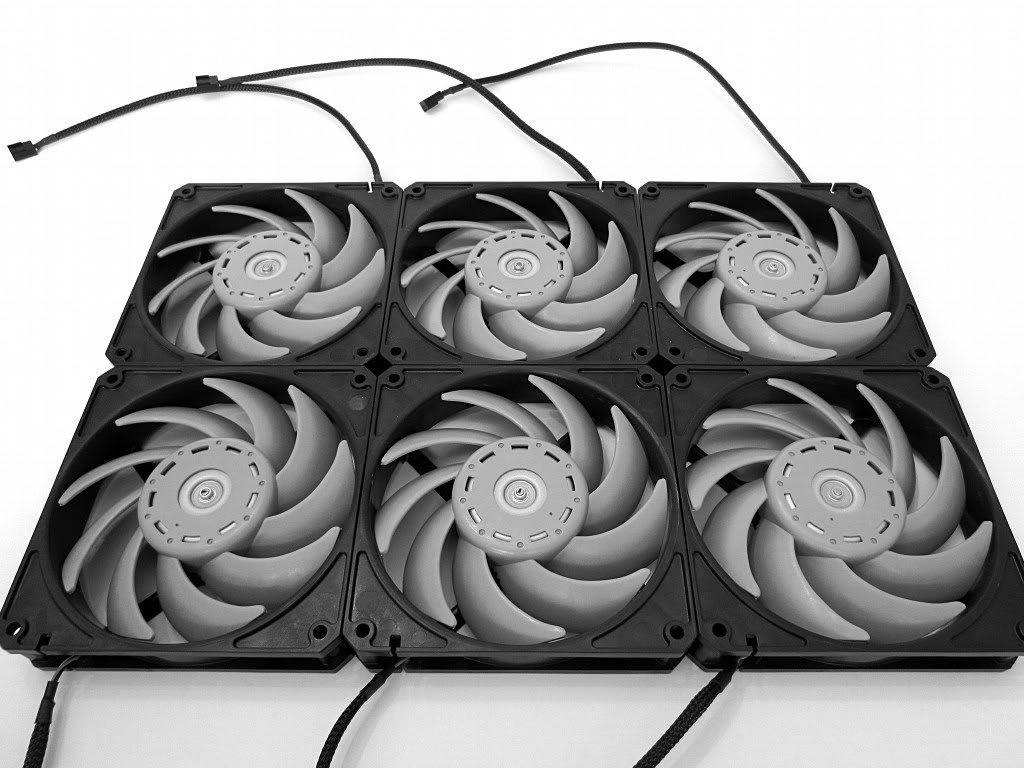 .:
Finished Pics
:.