Discussion Starter
•
#1
•
hey guys i spent 900 dollars pretty much buying a whole new computer. and i dont want to spend more unless i reallly should. here's what i got so far coming in the mail through newegg and ebay:
Gamexstream 600w PSU
DFI lanparty
AMD San Diego 3700+ CPU
G.SKILL HZ 2GB
BFG geforce 7600gt oc
seagate 320gb 7200.10 hard drive
so im pretty much set if i use my current midtower case which is in the pictures below. would it suffice? should i throw all of this in my current case and buy zalman fans for my cpu and gpu
or
should i buy this
cooler master centurion case
and leave the stock fans that come with the CPU/GPU? or should i leave the current case go with stock fans and upgrade to better case in the future? i
do
plan on overclocking just to have a faster computer but i dont do any intense gaming unless counter-strike source is considered intense gaming.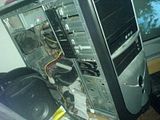 distant view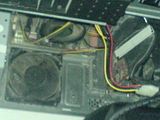 up close view