Discussion Starter
·
#1
·
8-27-2011 GPU installed into loop: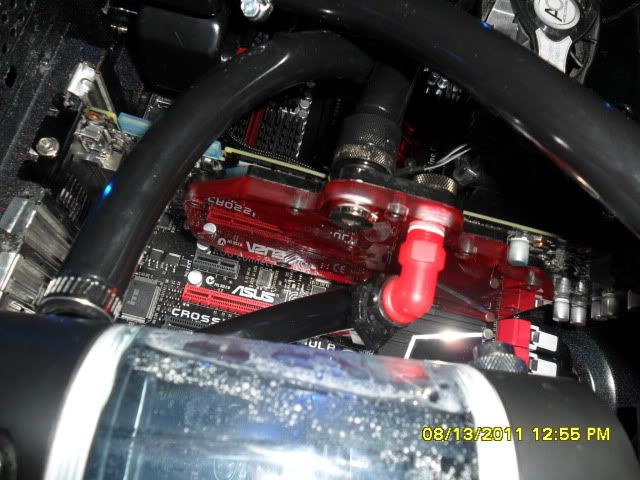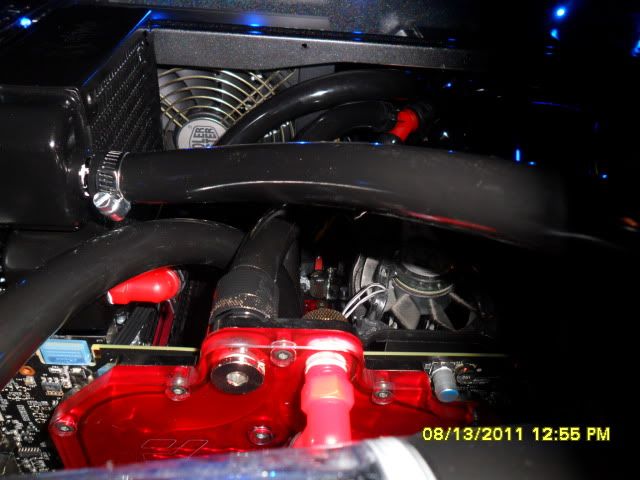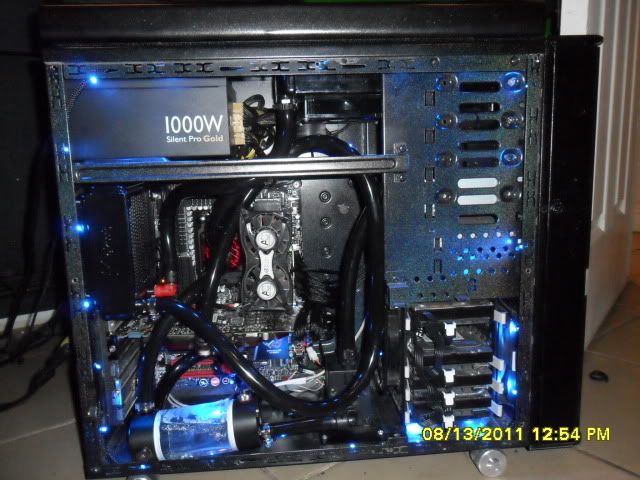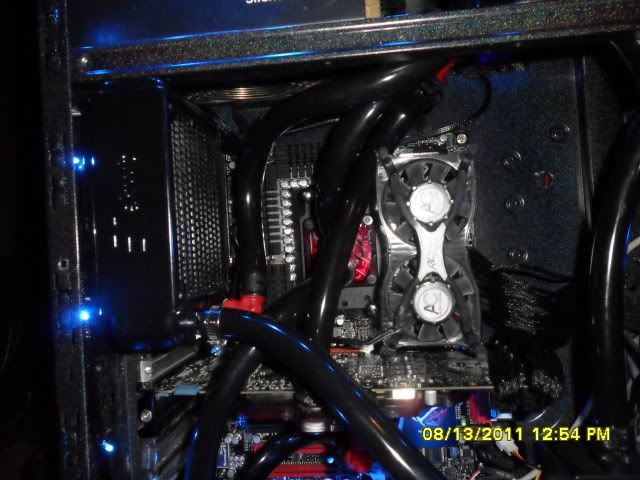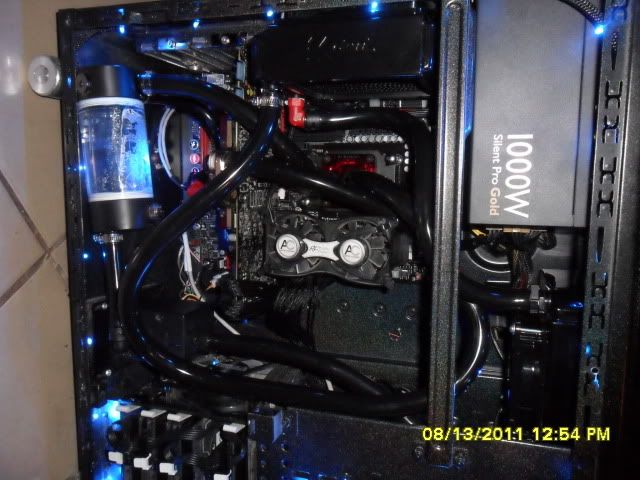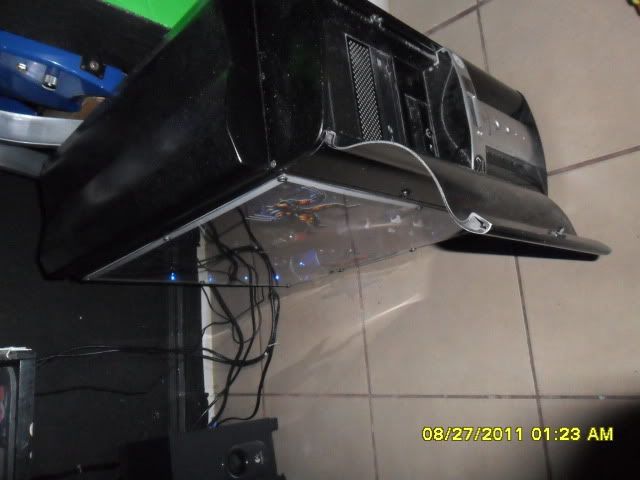 8-7-2011 mod
I wasn't going to wait for EK to release a classified waterblock for my gtx 570, so I made my own.
The inside of the plexi was shot with a candy apple red. It's a spray can I bought at my local
hobby warehouse
for $5, so far this was my cheapest and favorite mod.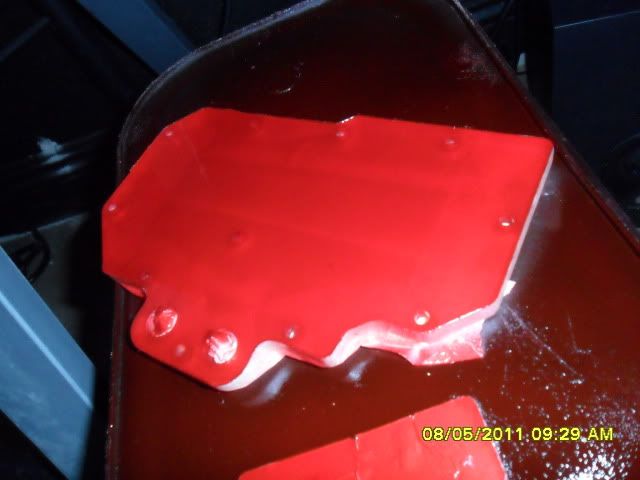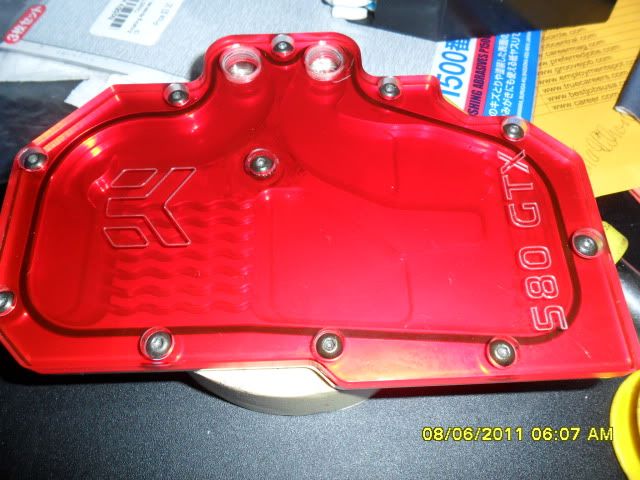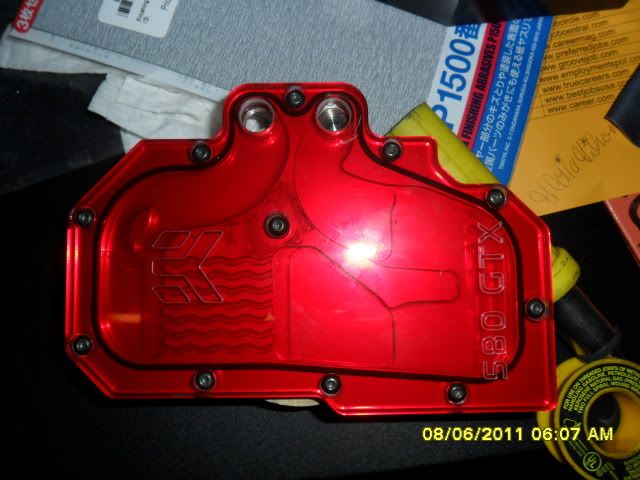 updates @ the bottom replies
before pictures :
no desk :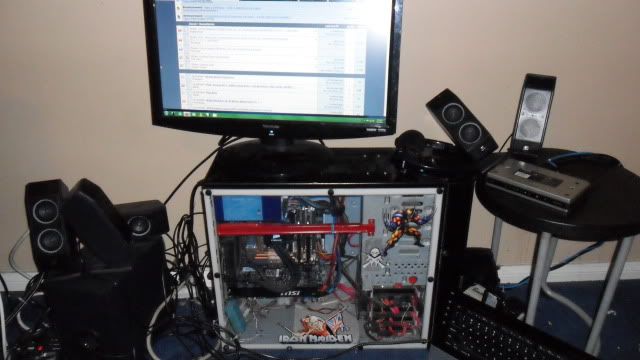 big hole i cutout were 2 120mm fans now occupy: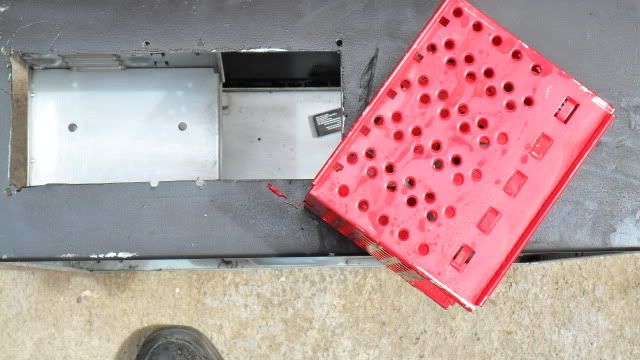 i used a latter and set a a long metal strip atop to hang all my parts while i sprayed them down with rattle cans, I just wished i had a spray gun but it was stolen a few years back. next time i'm going to wait for a spray gun. the inside paint has different metal lights so at different angles you'll see different colors (red, green, etc), looks cool but it wasn't my original intent I just grabbed the wrong can. The out side is a metallic black, what i had originally planned.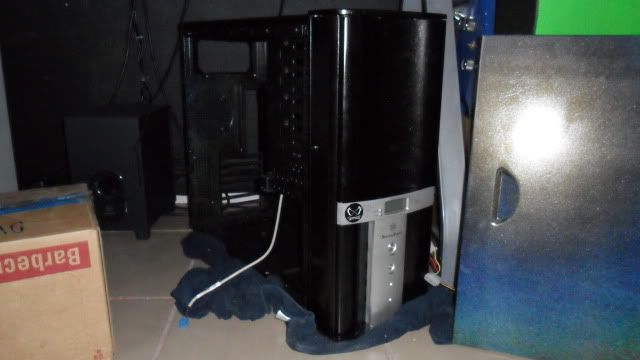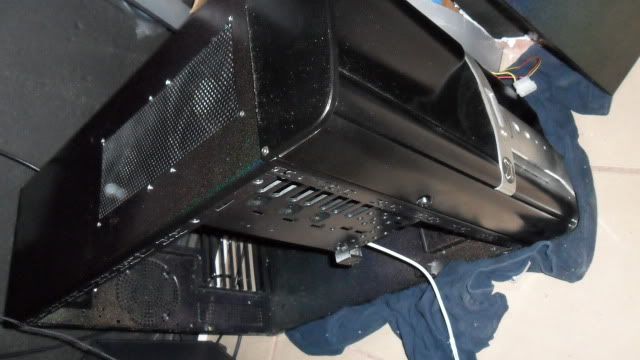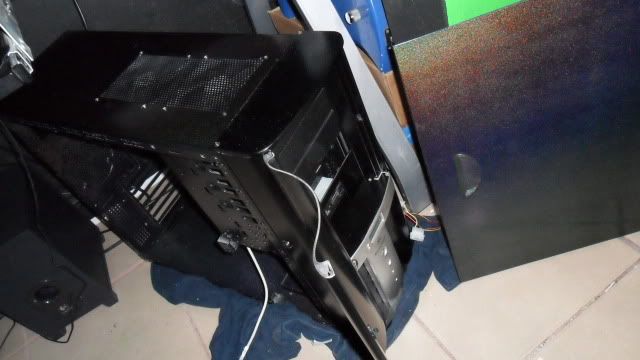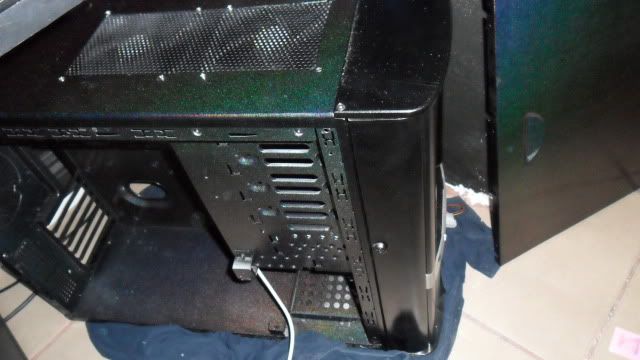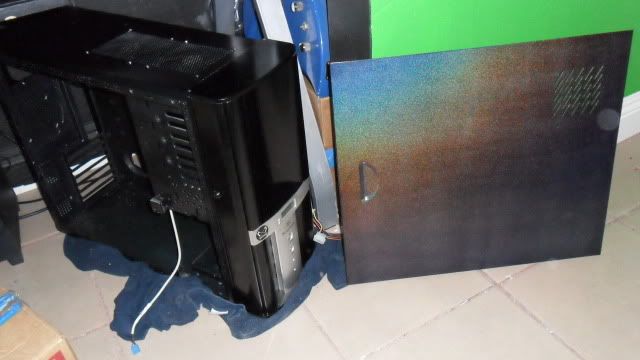 coolermaster silent pro gold 1000w :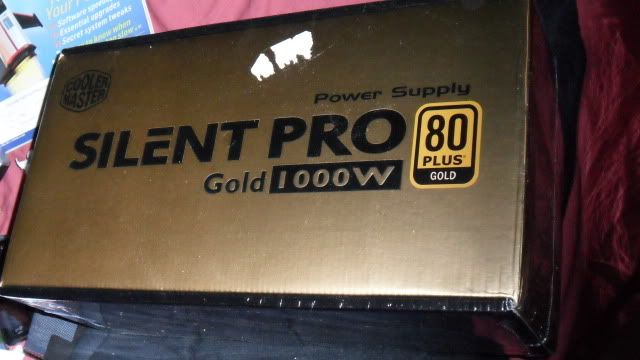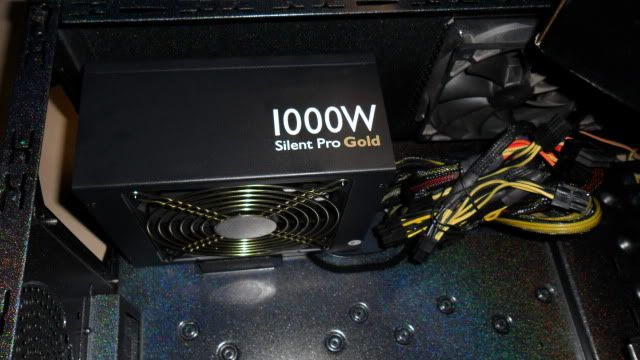 corsair vengeange with ac rc pro heatsinks: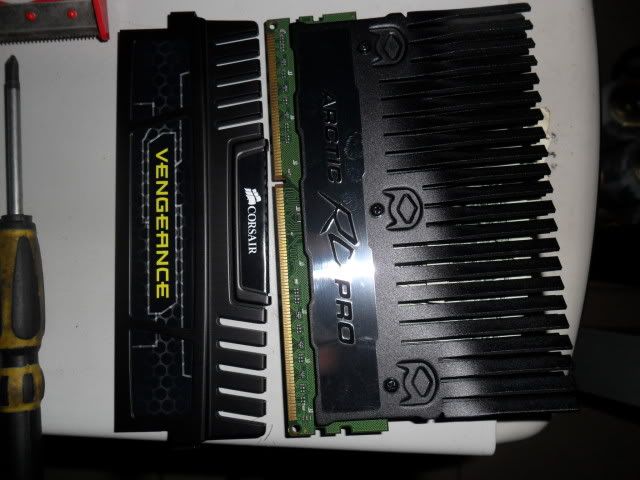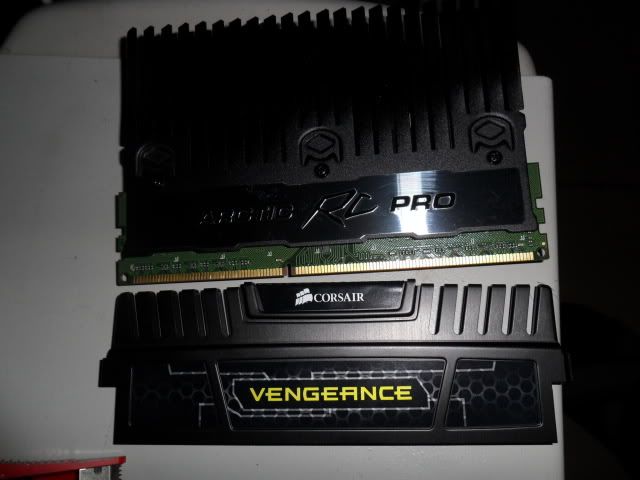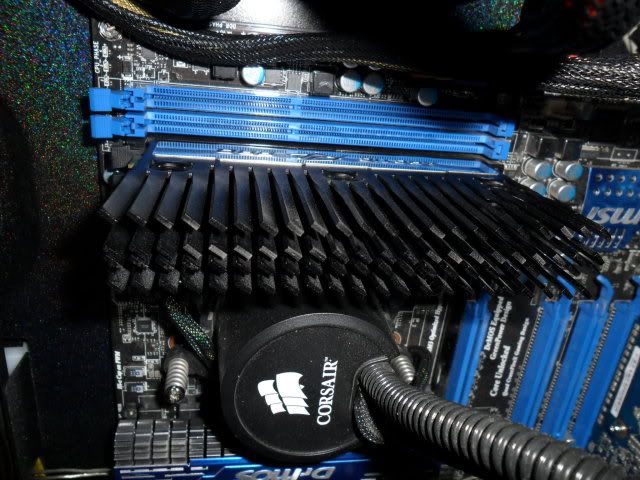 msi 890fxa gd70 :
almost done :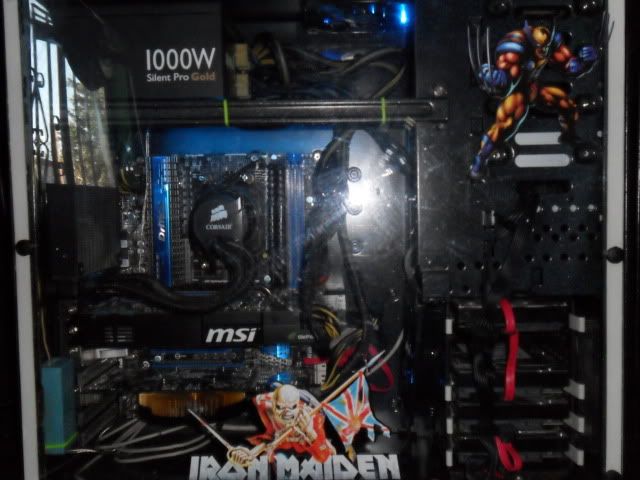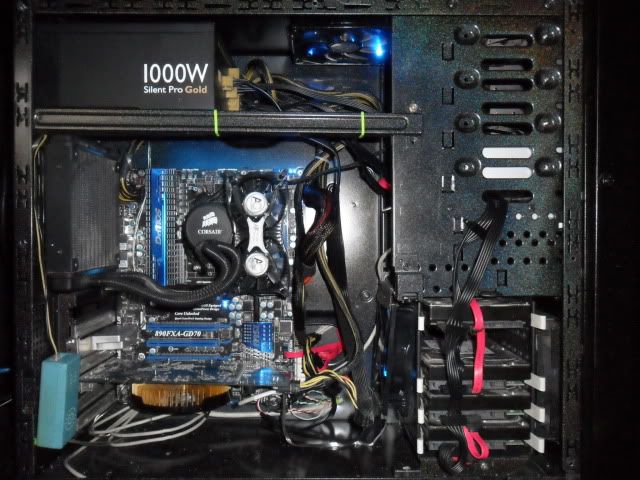 original:
mobo: ASUS m3a32 mp wifi ap
vga : asus 5870 (Ocn)
ram: ozc 6gb ddr2 at 800mhz
psu: fsp everest 1010
corsair h50
upgrade : msi 890fxa-gd70 (ocn)
vga msi gtx 570 oc ed (RMA
) (ocn)
ram : corsair vengeance ddr3 at 1600MHz, 9-9-9-24 OC to 8-9-8-24 t1 1600mhz
psu : CM silent pro gold 1000w
WATER cooled
EK supreme copper w/ red acrylic top
ek dcp 4.0 water pump
thermal chill 1/2 tubing
ek res x2 150mm
Dangerden xflow black ice xtreme II 240mm RAD
7x cm r4 120mm fans
EK compression fittings
Arctic cooling RC pro ram heatsinks + AC twin ram fans
same:
1tb samsung f3
2x 1 tb wd caviar black
1x 750 wd green
only regret is that i lost my asus mobo when i pulled a stick of ddr2 from the heatsink, it was really on there and once i pulled it out my board it didn't post any more
, that and i didn't take any pics while painting. all thats left is painted new screws for the plexi glass and my gtx 570 back from rma.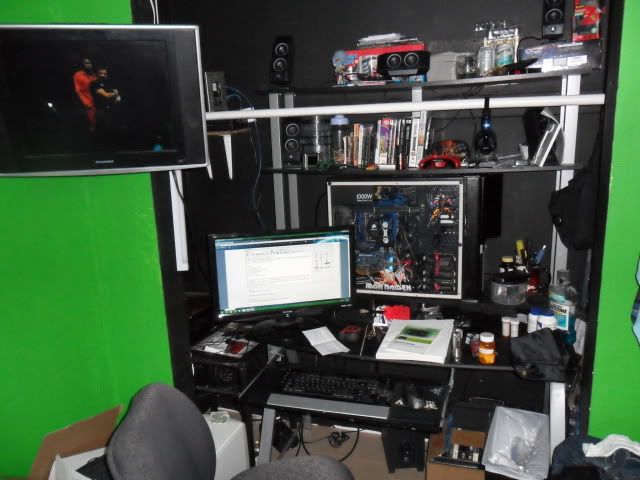 just moved, thats why theres a mess