Discussion Starter
·
#1
·
**Update post installing Accelero GTX280 cooler and cutting the HDD cage for it to fit
HERE
**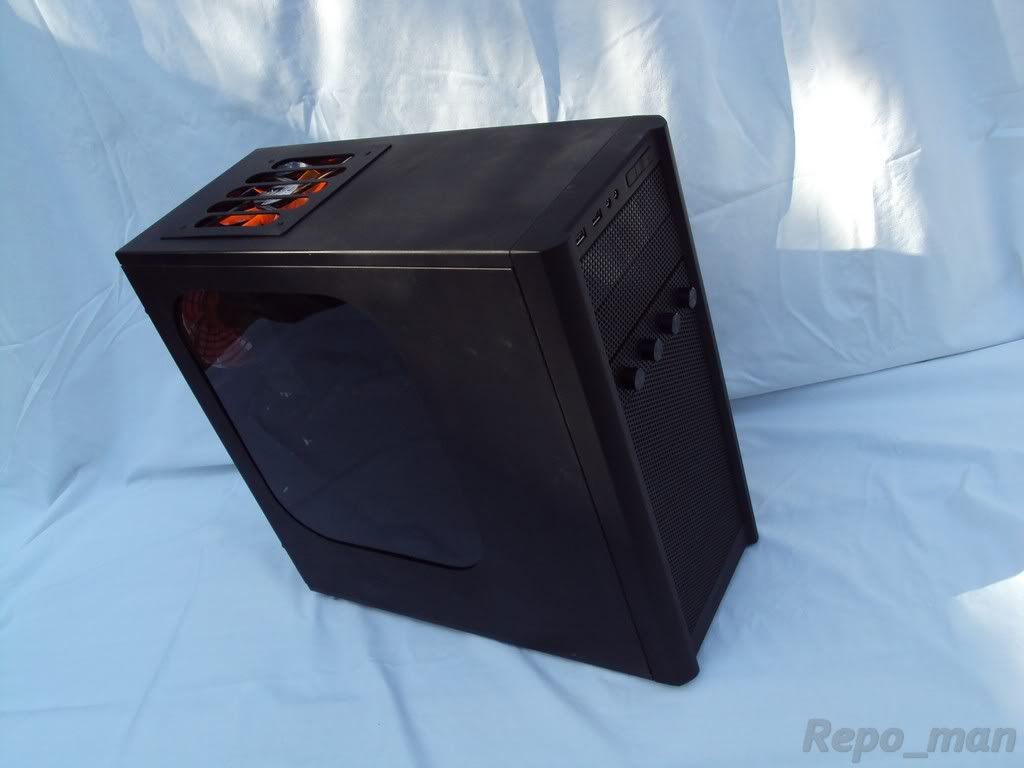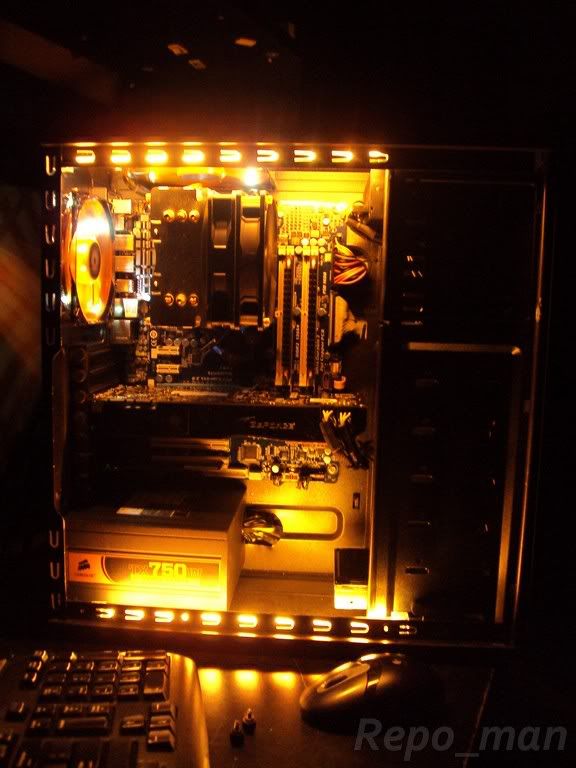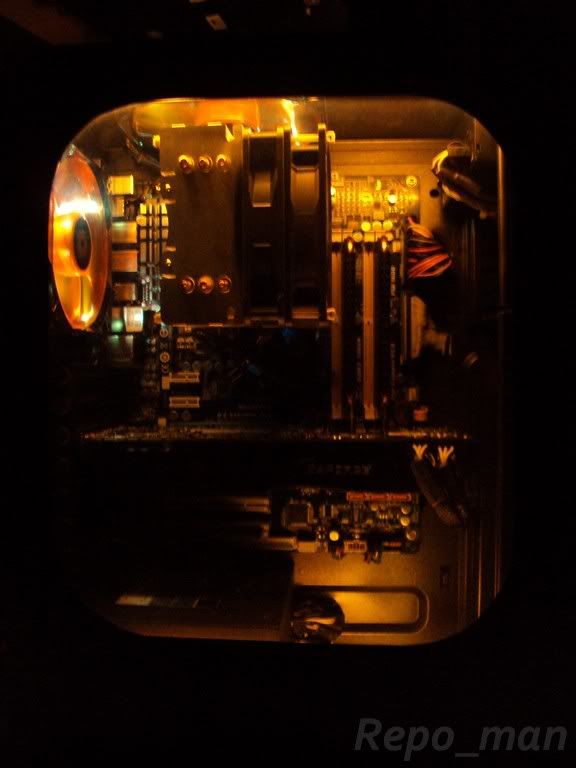 Welcome to Chlokwork Orange everyone!
This purpose of this build is to create a sleek, minimalistic looking case (from the exterior) with a lot of "bang" on the interior. My foundation will be an Antec 300 because it is both affordable and offers a lot of features I'm looking for. I'm really excited to start this! My last logs were older resurrection builds, this will be my
first ever
new case build and I'm excited!
Also, this case will house all new hardware for me, Newegg needs to hurry up and ship!
The plan for this Antec is as follows:
Flat black exterior paint
Metallic gunmetal interior paint (similar to my Phoenix case color)
Orange led fans
Orange CCFLs
Custom milled 140mm top-grill from iandh
Flipped PSU
CCFLs and fans on Rhoebus controller
Stealth optical drive
Stealth Rhoebus fan controller
Side window with black tint acrylic
Some insane cable management (duh!)
Flip HDD to hide cables
Update #1 - The case and motherboard arrive!
Well here is it, the starting foundation!
I'm really impressed this thing looks nice out of the box! I'm going to make it look a lot better though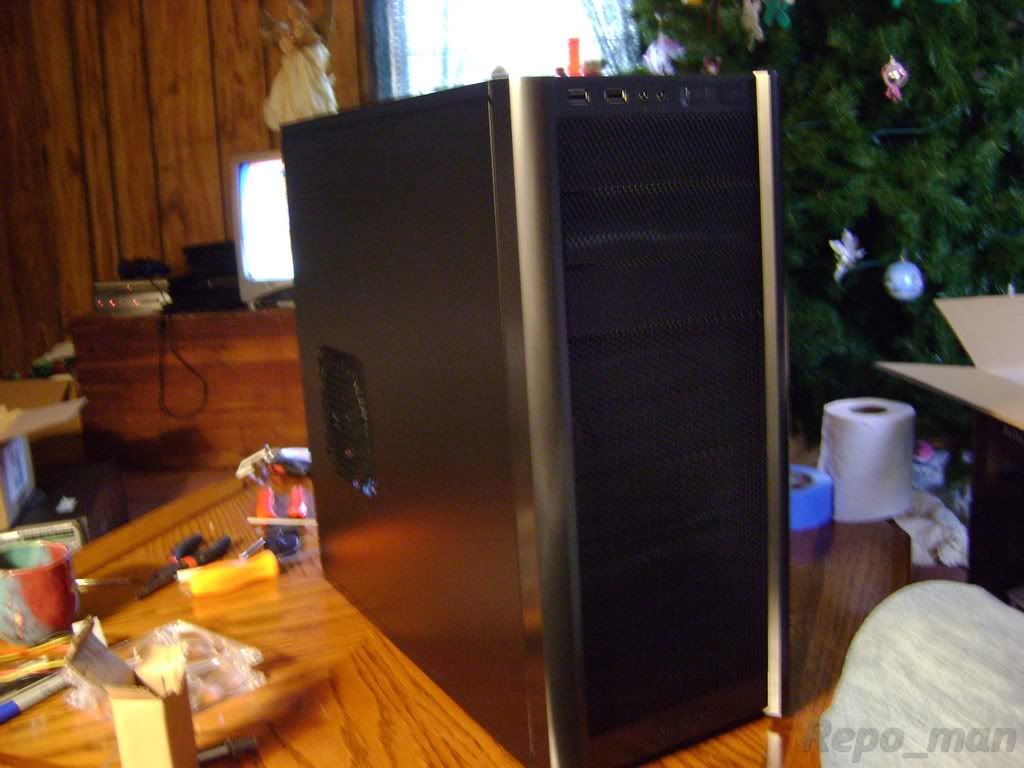 Top 140mm fan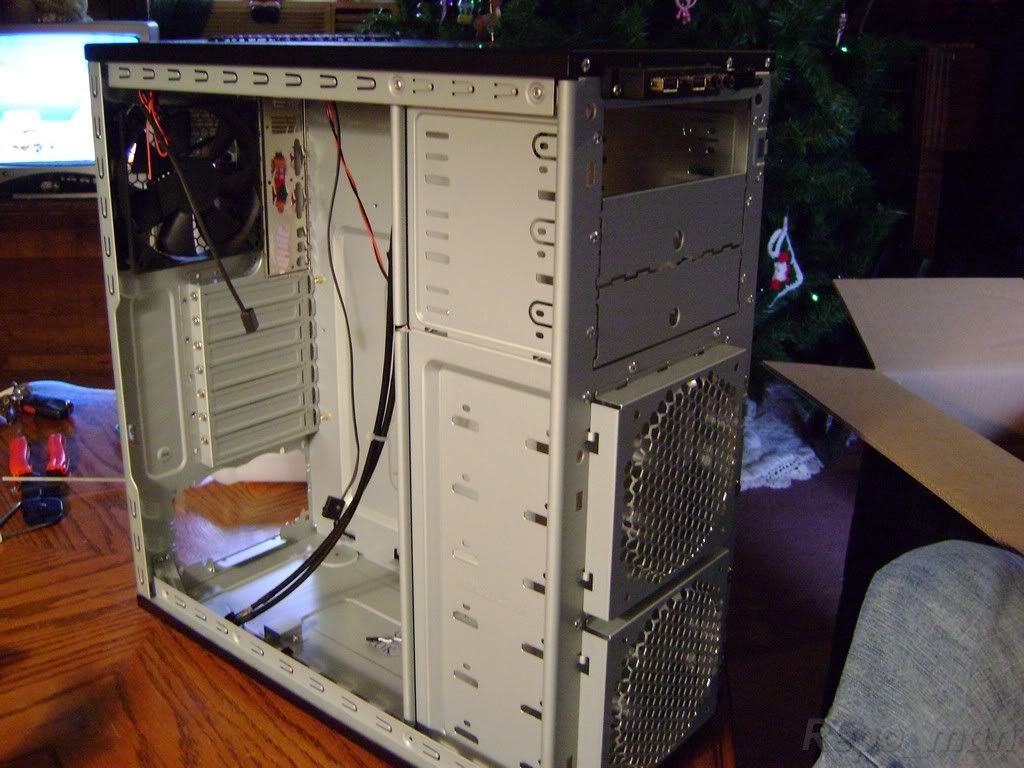 This silver has GOT to go
Mmmm UD3R, I've heard so many great things about this board, I am SO excited to see how it will push my e6750!
First mod of the build!
Replacing the stock paste with AS5.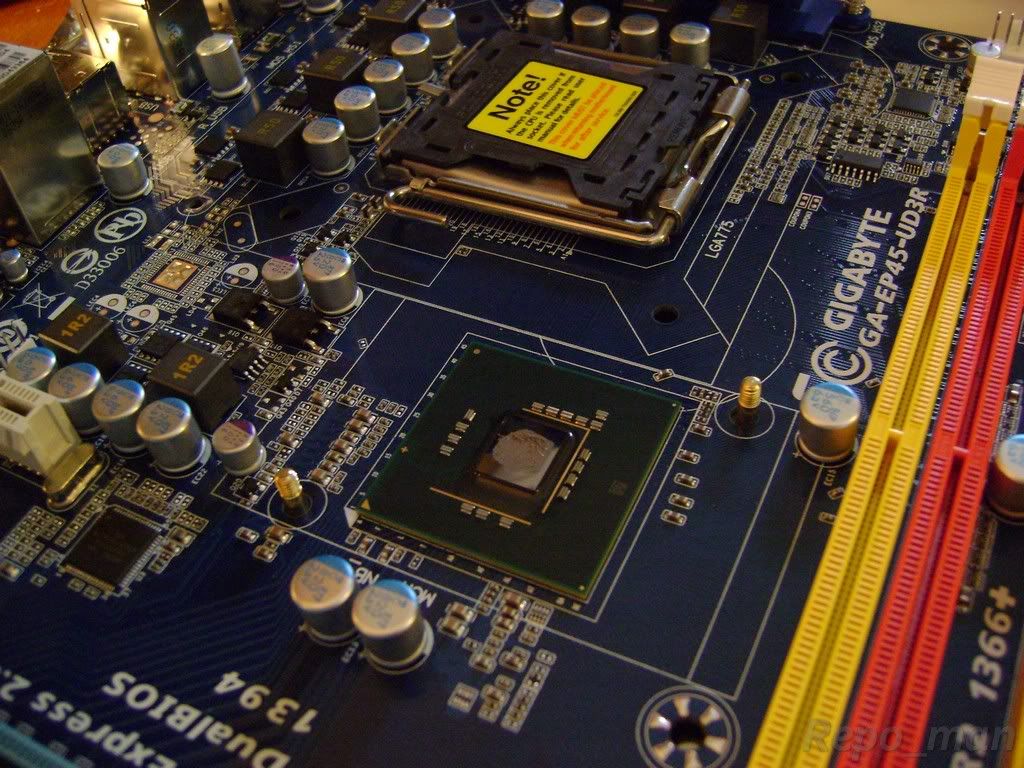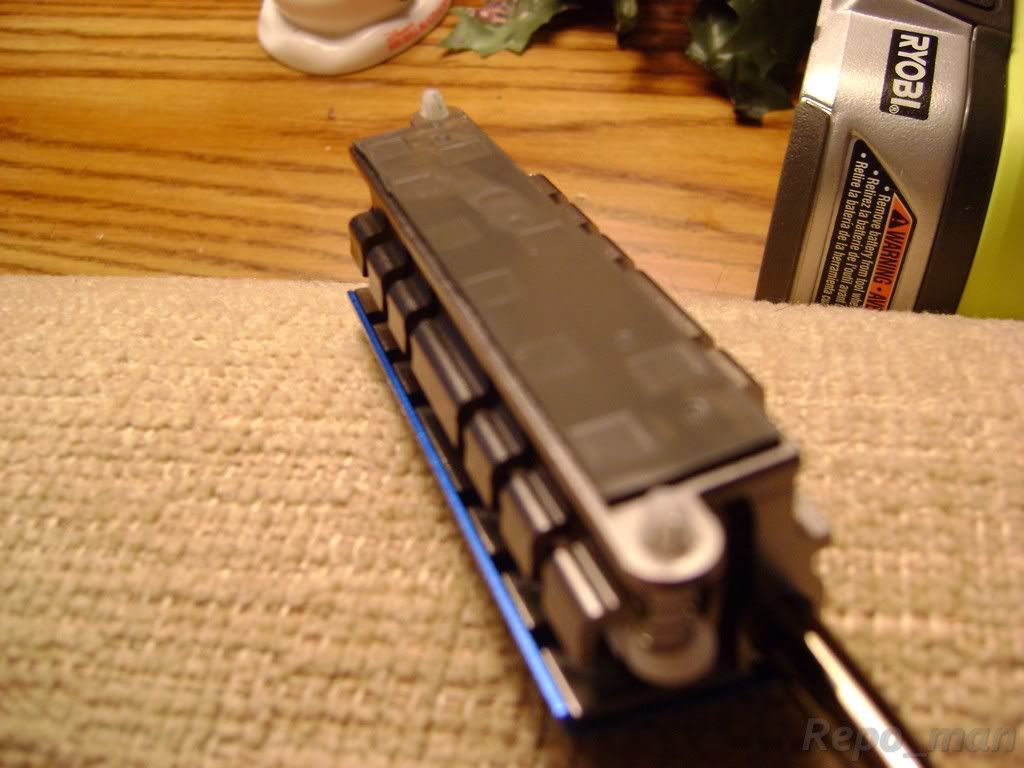 Great stock contact!
I couldn't wait to tear into this case. I need to build new hardware in it but I have to do cable management and paint first, so let the modding begin!
I've already got the cable holes cut and here I'm making a slot for the header wires.
Cutting the slot for the SATA cable.
Finished with the cable management holes!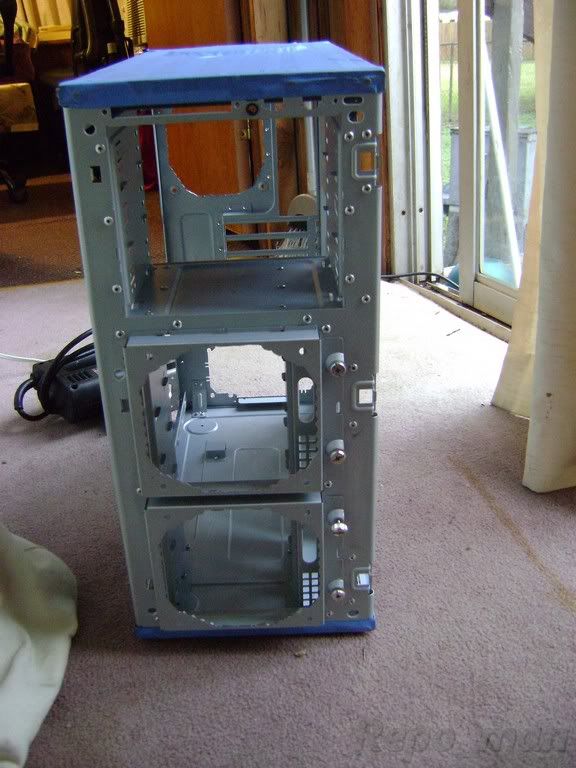 I also removed the fan grills from the front and back 120mm's!