Discussion Starter
·
#1
·
Since my latest build was such a success on this board, I figured I would post my previous lego build, which was more of a learning experience, and a test of what lego's could do with a computer's hardware. I must admit, this design is much more compact, but it also is very restrictive in terms of space and airflow, which is why I allowed more space in my latest design. At least for the first version I took some pics as I built it. Here it is.
Motherboard, CPU, and RAM to start with. My base system is a P3-450 OC to 504, 384mb of ram, and a generic motherboard.
Added some cards, and determined where I want the hdd to be mounted, and did so.
The back wall is starting to be built.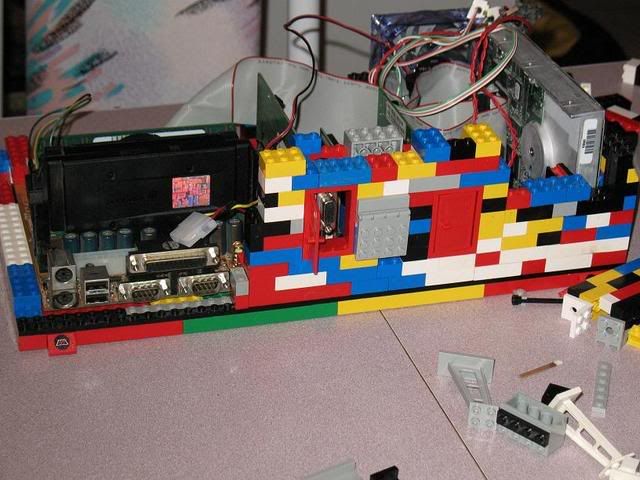 Partially completed front panel. LED's and power switch installed and operational. 80mm fans partially installed.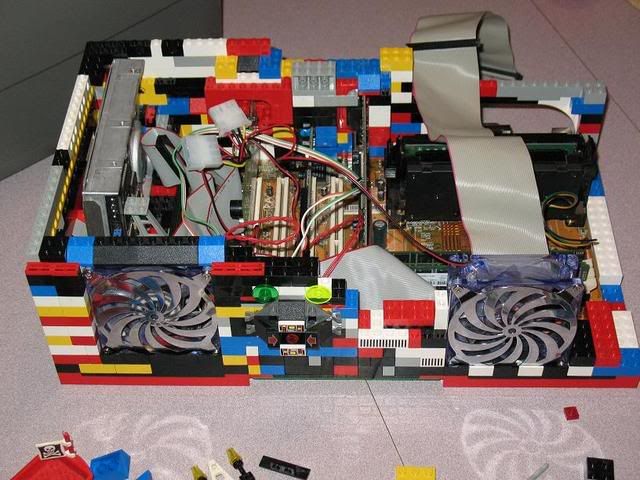 Venting for the hdd cooling exhaust. Hot air needs to go somewhere.
A clever way to hide unused IO panels, or to keep contaminents from entering the system and damaging components while in transit. Doors open.
and closed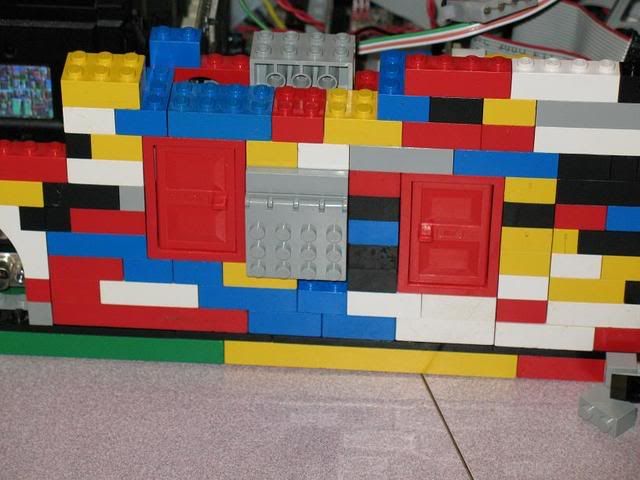 And finally, kinda skipped a buncha work, was just really anxious to get it running, but here is the finished, and running product.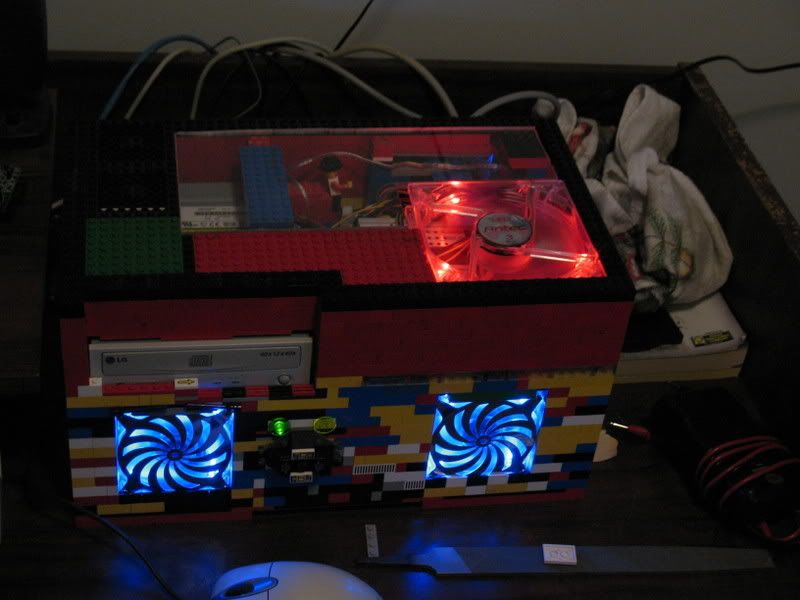 Hope you enjoyed it